Heidi Montag Net Worth, Age, Bio, and Siblings
Montag is an American television personality, singer, and actress who's best known for starring in The Hills on MTV. The Heidi Montag net worth figure is estimated at $300,000 as of 2022.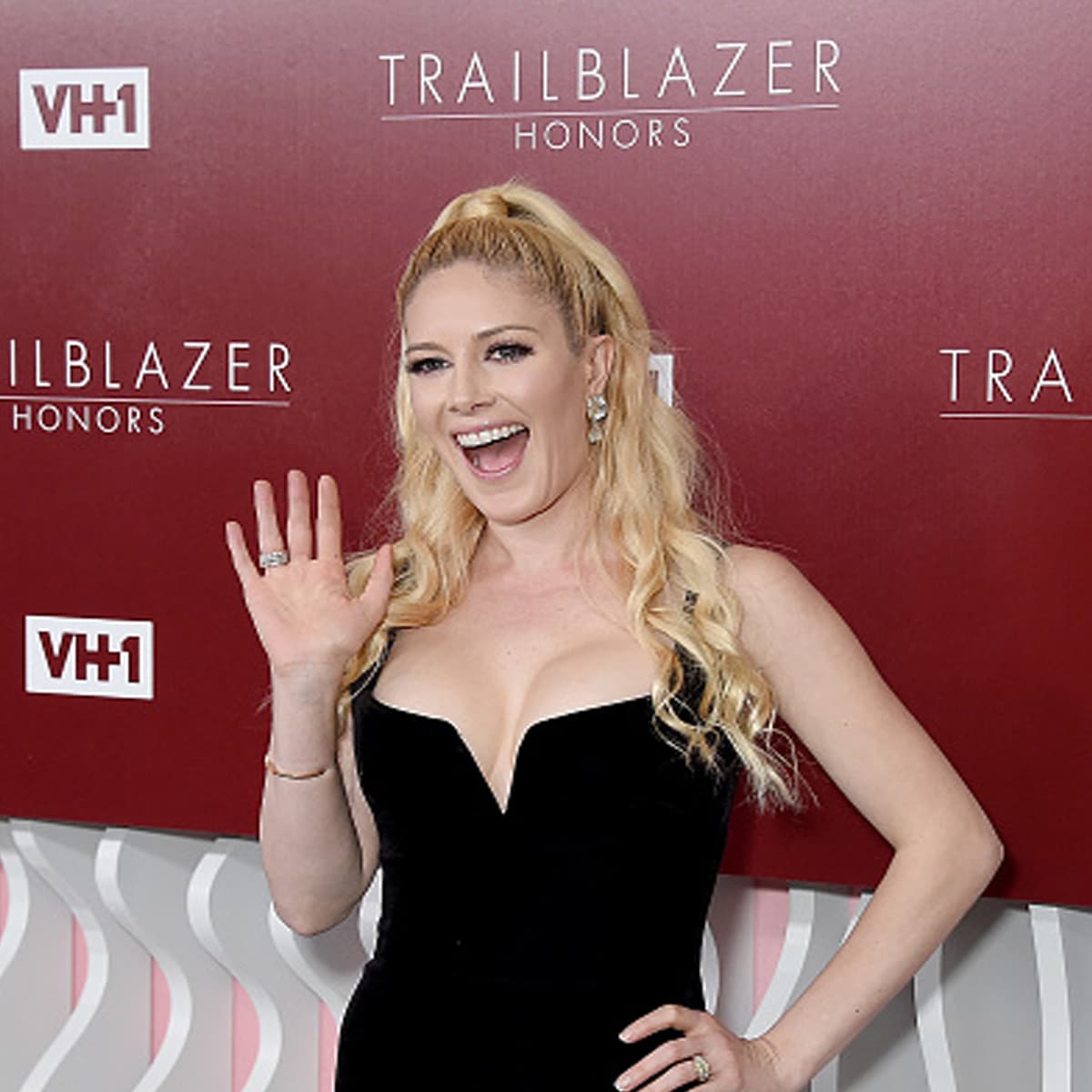 Early Life and Bio
| | |
| --- | --- |
| Full Name | Heidi Blair Pratt (née Montag) |
| Birth Date / Age | September 15, 1986 / 35 Years Old |
| Birth Place | Crested Butte, Colorado, USA |
| Source of Wealth | Television / Singing / Acting |
| Relationship Status | Married To Spencer Pratt |
| Height | 5 ft. 2 in. / 157.5 cm. |
| Net Worth | $300,000 |
Heidi Blair Pratt (née Montag) was born in September of 1986 in Crested Butte, Colorado to parents Bill and Darlene. After divorcing, her mother and father both got remarried.
Meanwhile, Montag has an older sister named Holly who is also a reality television personality, and a younger brother by the name of Sky. Sadly, her stepbrother Eric died in 2008 after falling off of an icy roof according to People.
After graduating from Crested Butte Community High School, Montag enrolled at the Academy of Art University in San Francisco, California. There, she befriended Lauren Conrad, who was already on the MTV reality television series Laguna Beach: The Real Orange County.
They both transferred to the Fashion Institute of Design & Merchandising in LA, which led to Montag appearing on the show. Then, she dropped out to work at Bolthouse Productions.
Heidi Montag Net Worth and Career
In 2006, the Laguna Beach spin-off series called The Hills was created. The show on MTV followed the lives of Montag and Conrad as well as friends Audrina Patridge and Whitney Port.
Overall, The Hills aired for six seasons, of which Montag was a central figure in each of them.
Montag once told Cheatsheet that she was earning $30,000 an episode during the first four seasons of the show. Then, her salary elevated to a whopping $100,000 per episode for the final 32 episodes.
2008 was a successful year for Montag as she graced the cover of Maxim and launched her first clothing line called "Heidiwood" in a collaboration with Anchor Blue.
Unfortunately, her debut studio album was a complete flop. After costing nearly $2 million to create, Superficial only managed to move about 1,000 copies in first-week downloads.
Throughout the years, the reality star has appeared on many other shows such as Celebrity Big Brother, Famous Food, Celebrity Wife Swap, Marriage Boot Camp, and Celebrity Family Feud.
Additionally, Montag has released a trio of extended plays on top of her studio album. Yet, not one of her musical works has yielded much success as far as sales are concerned.
Lastly, a reboot of The Hills titled The Hills: New Beginnings was canceled after two seasons.
Heidi Montag Siblings
Montag has a handful of siblings including her half-siblings. Although, most fans have heard of her full sister Holly and her stepsister Carissa Berlet.
The former is an ex television personality and actress who currently serves as the founder and CEO of an addiction rehabilitation center for women. Meanwhile, the ladder came forward in 2019 as a victim of William Montag's sexual abuse.
Personal Life
Montag has been married to Spencer Pratt since they eloped during the fourth season of The Hills. In 2010, Heidi filed for divorce, but they renewed their vows instead and remained together.
Montag and Pratt have one child with one another, a son by the name of Gunner Stone.
Heidi Montag Net Worth
The Heidi Montag net worth figure of $300,000 seems lower than it should be considering she was reeling in $100,000 per episode of The Hills at one point. Incredibly, the combined worth of her and her husband was once estimated at $10 million.
However, they rapidly blew through their fortune. Insanely, Montag once claimed that she thought the world was ending in 2012, making them spend all their money before they died.
Heidi Montag FAQ
How old is Heidi Montag?

The reality TV star celebrates her birthday every year on September 15th. Being born in 1986, Montag is slated to be 36 years old later this fall.
Where does Heidi Montag work now?

It's actually unclear as to what Montag is currently up to. We do know that she and her husband blew through $10 million in just a couple of years as per their own admittance.
Heidi Montag News