Travis Barker Net Worth, Age, Instagram, and Girlfriend
Travis Barker is an American musician who is best known for playing drums in the rock band Blink-182. He's widely considered as one of the greatest and most diverse drummers in history.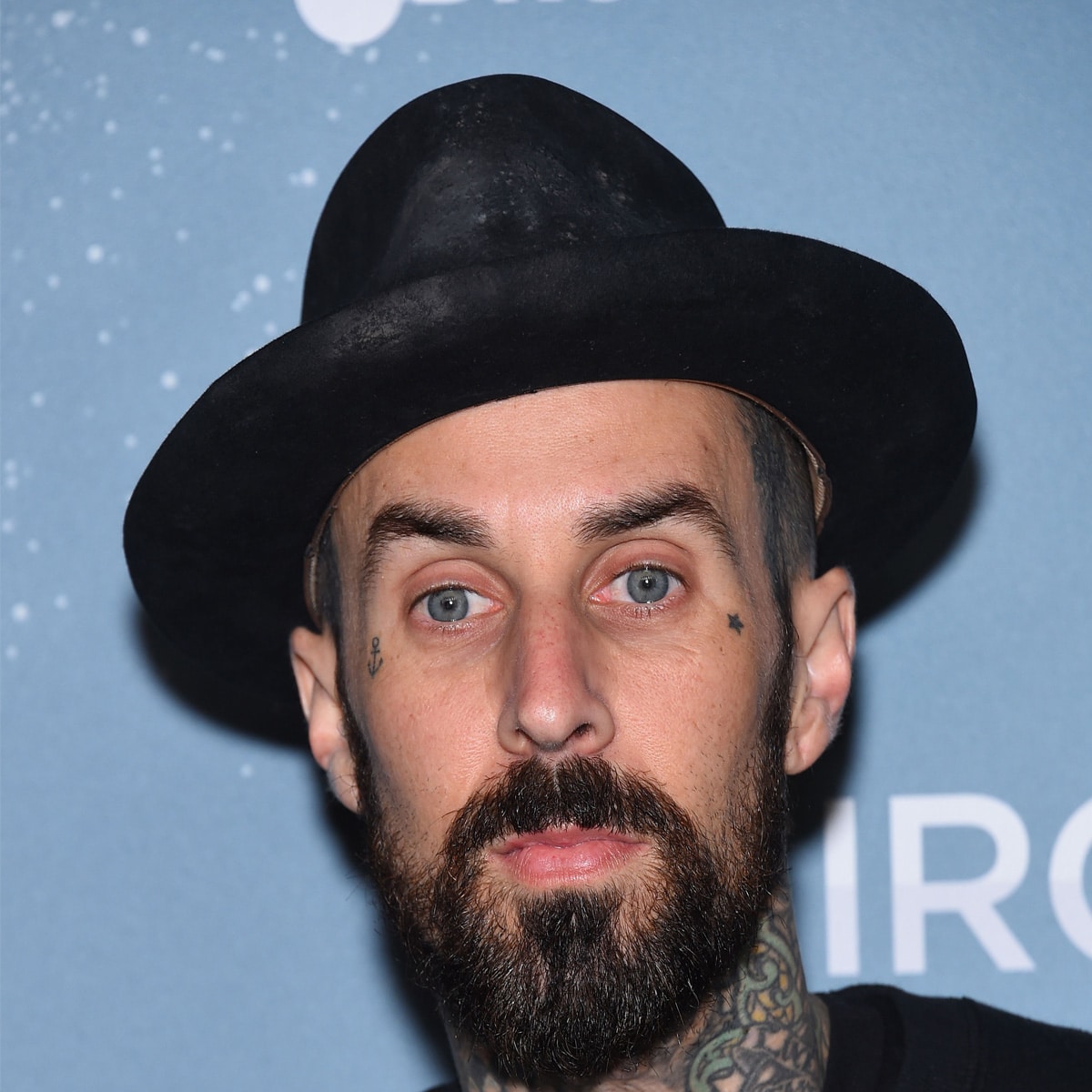 Early Life
| | |
| --- | --- |
| Full Name | Travis Landon Barker |
| Birth Date / Age | November 14, 1975 / 46 Years Old |
| Birth Place | Fontana, California |
| Source of Wealth | Drumming |
| Relationship Status | Engaged to Kourtney Kardashian |
| Height | 5 ft. 9 in. / 1.75 m. |
| Net Worth | $52 Million |
Barker was born in Fontana, California to parents Randy and Gloria who made livings as a mechanic and a babysitter, respectively. He has two older sisters and they are of mostly English, Irish, and Italian descent.
The drummer received his first kit when he was just 4-years-old and he began taking lessons a year later. In addition to music, Barker had a passion for surfing and skateboarding, but drumming was always at the forefront.
A self-described stoner, Barker attended Fontana High School. Tragically, his mother passed away on his first day of high school after a three-month battle with Sjögren syndrome. Barker performed in drumming competitions to gain experience as a teenager.
After high school, he worked as a trash man in Laguna Beach while playing in a couple of punk rock bands. At 19, Barker co-founded the band the Aquabats.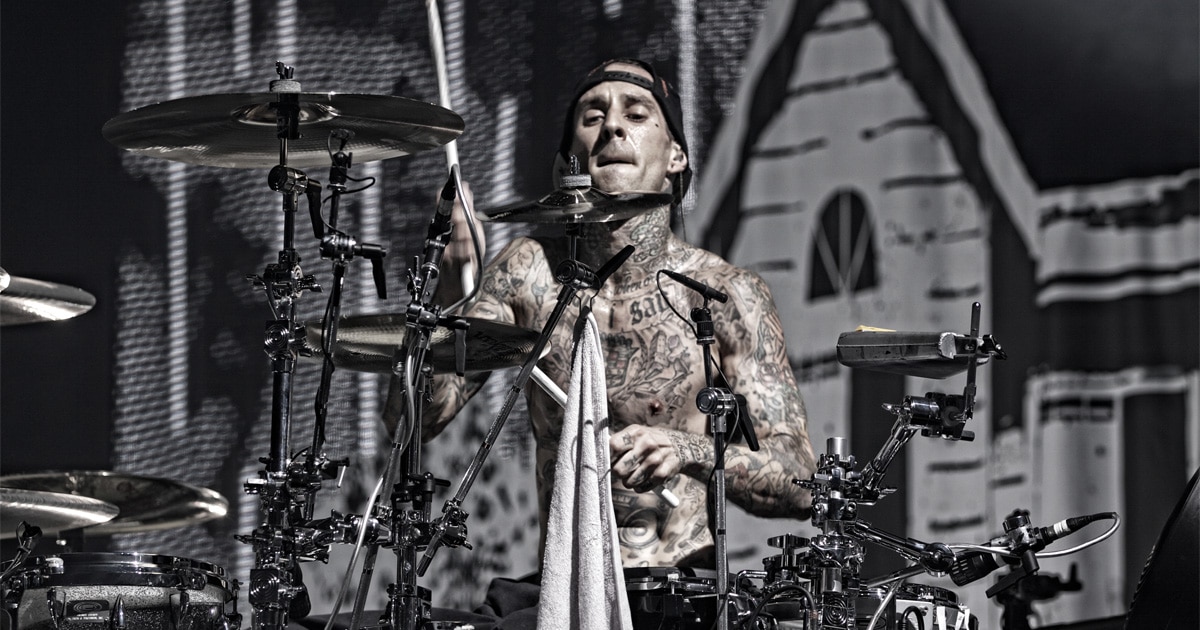 Travis Barker Net Worth (How Much is Travis Barker Worth?)
Their album, The Fury of the Aquabats!, was released in October of 1997, and the group immediately began touring with Blink-182. After Blink's drummer left the band the following year, they enlisted Barker as his replacement.
Fast forward almost 25 years later and Barker is still receiving 10.8 million monthly listeners on the Spotify platform. Barker and his Blink-182 mates entered the spotlight in 1999 after relating their Enema of the State project.
What band was Travis Barker in?

Best known for his work with Blink-182, Barker has been a member of other bands in the past as well. Such as Box Car Racer, Transplants, +44, Goldfinger, and the previously mentioned Aquabats.
Enema of the State managed to sell over 15 million copies worldwide, led by singles What's My Age Again? and All the Small Things. All in all, Barker has worked on over 30 projects. In recent years, he's been assisting on hip hop albums with rappers like Machine Gun Kelly and Trippie Redd.
Being in the game for over two decades, Barker has made millions off of touring. Besides partaking in several tours with Blink-182, the drummer has been on the road with acts like Lil Wayne, Nicki Minaj, and Yungblood as well. Not to mention the dozens of music festivals that he's performed at.
Travis Barker Instagram
Like most entertainers, Barker has a large fanbase on his social media accounts. For starters, his Instagram page has 6.3 million followers. CNBC has reported that influencers with over a million followers can make over $100,000 per post.
Furthermore, Barker has 1.5 million followers on his Twitter page of which he created in 2009. Also, a source of income for the artist is his YouTube channel, which currently has 468,000 subscribers.
Barker has become quite the entrepreneur throughout his career too. Back in 1999, he jumpstarted his own clothing line called Famous Stars and Straps. He also launched his own record label named LaSalle Records. Besides that, he owns a plant-based restaurant in Los Angeles and his own cannabinol-infused wellness line.
Travis Barker Age (How Old is Travis Barker Actually?)
Born in 1975, Barker is 46-years-old as of 2021. If you add it up, that means he has been professionally making music for over half of his life. He had his first child with Shanna Moakler (his second wife) when he was 28, a son named Landon. The couple had a daughter named Alabama Luella two years later.
In 2008, when Barker was 33-years-old, he was involved in a deadly plane crash that hospitalized him for over 11 weeks. The drummer required 16 surgeries before it was all said and done.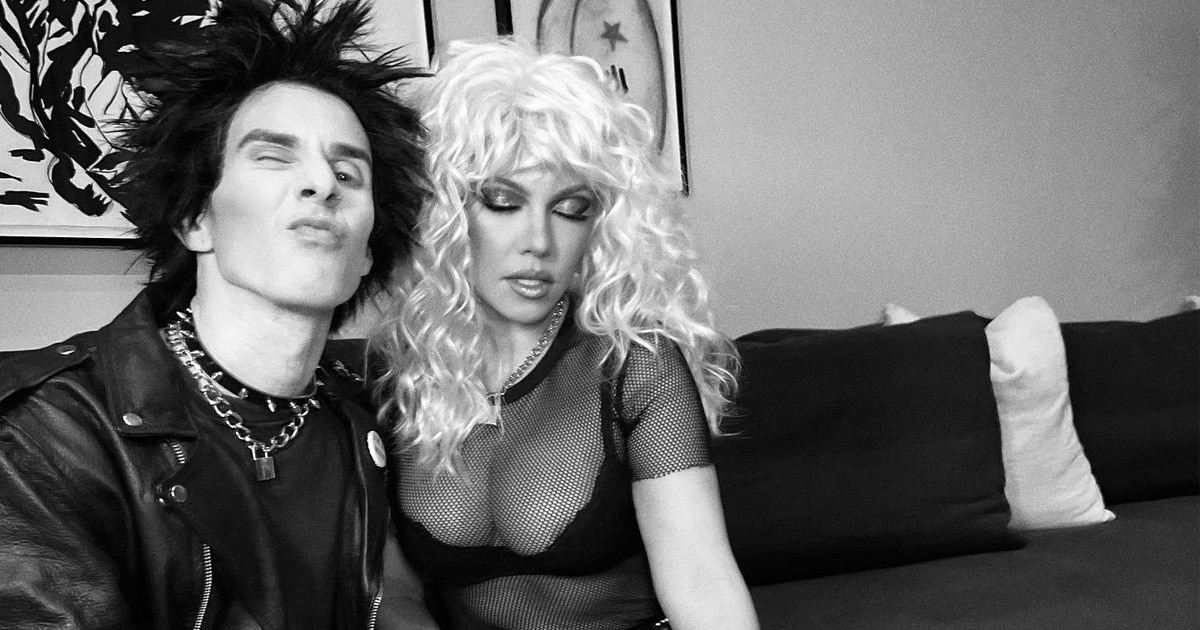 Kourtney Kardashian and Travis Barker
After dating for roughly 10 months, Barker got engaged to media personality Kourtney Kardashian. During their relationship, the drummer returned to air travel after not going on a plane for 13 years.
Barker, who nearly has a bodysuit of tattoos, talked his fiancee into getting her first tattoo. Kourtney's ex-boyfriend Scott Disick has expressed his disdain for the two's engagement announcement. This will be Barker's third marriage.
Influences and Equipment
The drummer has claimed to have been influenced by the likes of John Bonham from Led Zeppelin, Alex Van Halen from Van Halen, and Tommy Lee from Motley Crew. He has also asserted Buddy Rich as being the greatest drummer of all time.
Barker is known to use Orange County Drums and Percussion, Drum Workshop hardware and pedals, Zildjian cymbals and drumsticks, and Remo drumheads.
Travis Barker News