Toto Wolff Net Worth: How Rich Is the Motorsport Executive In 2022?
Wolff is an Austrian motorsport executive, investor, and former racing driver who is best known being the CEO of the Mercedes-AMG Petronas F1 Team. The Toto Wolff net worth figure is roughly $500 million as of 2022.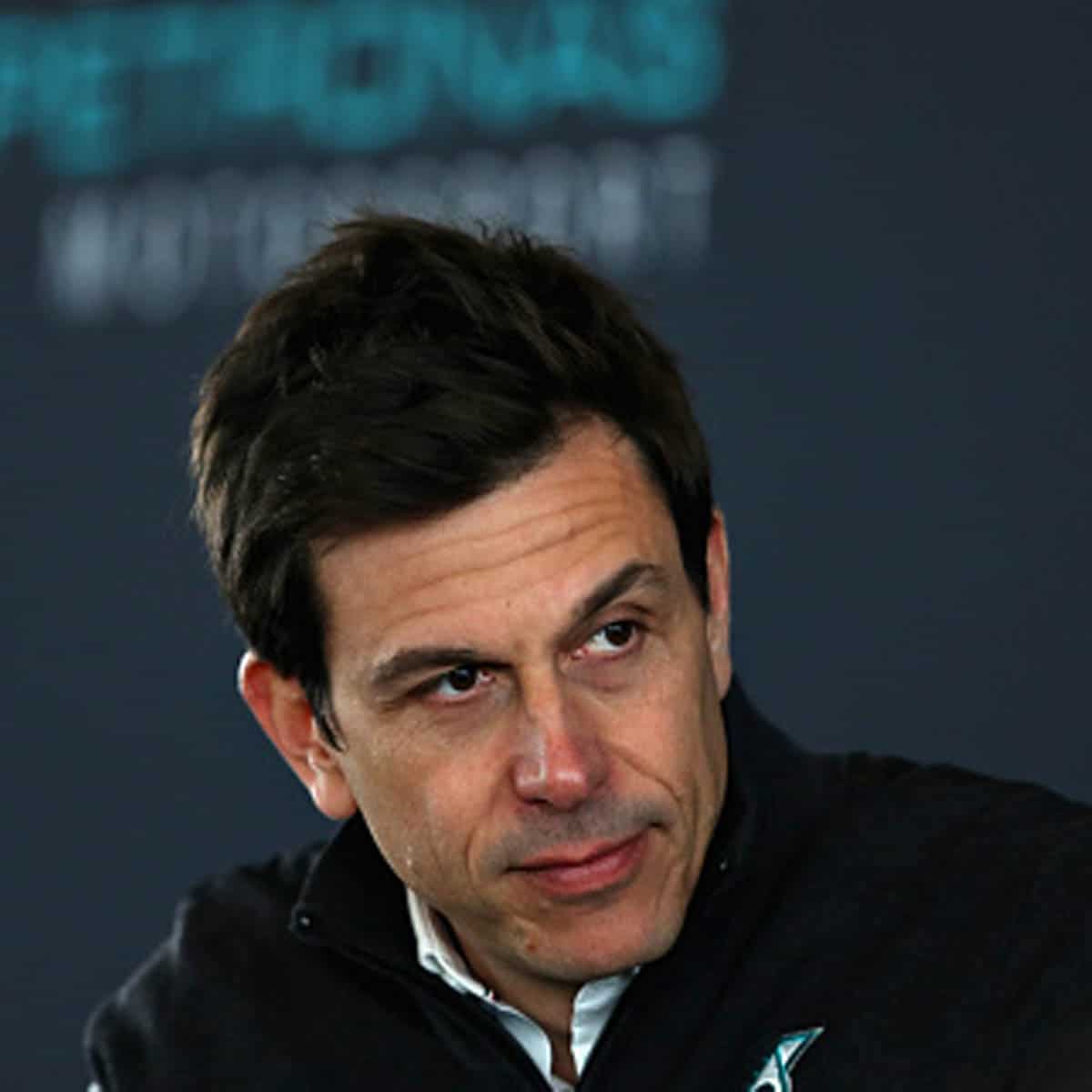 Early Life and Bio
| | |
| --- | --- |
| Full Name | Torger Christian "Toto" Wolff |
| Birth Date / Age | January 12, 1972 / 50 Years Old |
| Birth Place | Vienna, Austria |
| Source of Wealth | Business / Investing |
| Relationship Status | Susie Wolff |
| Height | 6 ft. 5 in. / 196 cm. |
| Net Worth | $500 Million |
Torger Christian "Toto" Wolff was born in January of 1972 in Vienna, Austria to a Romanian father and a Polish mother. His mother was a physician and sadly, his dad was diagnosed with brain cancer when Toto was eight, passing away a handful of years later.
Meanwhile, Toto grew up in the city and attended a reputable French school in Vienna known as Lycée Français de Vienne.
When he was 17, and after the death of his father, Toto accompanied his friend who was competing at Germany's Nürburgring circuit. This officially sparked his interest in the sport.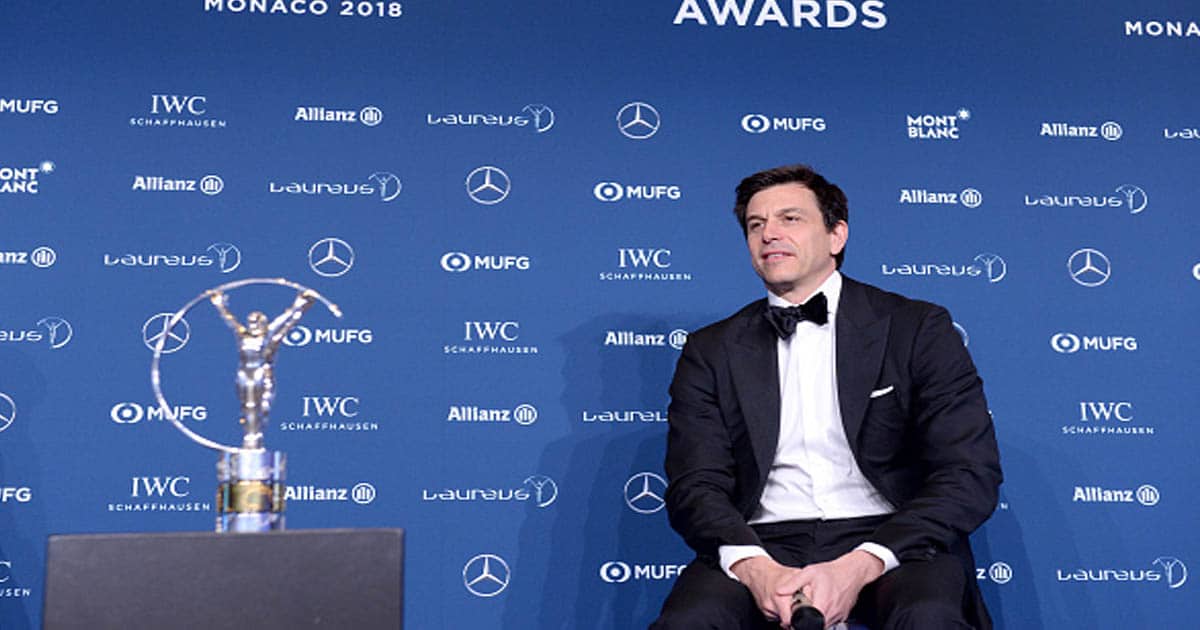 Toto Wolff Net Worth and Career
Wolff began his motorsport career in 1992, taking part in the Austrian Formula Ford Championship. He drove in Austrian and German Formula Ford his first three years.
However, Wolff's racing career was rather short-lived. He cites that running out of money after sponsors stopped financing him along with seeing the younger, more talented racers made him decide to step away from behind the wheel.
It was 2009 when Wolff began making some serious coin. That year, he bought a share of the Williams Formula One Team and joined the board of directors. Then, he was named executive director of Williams F1 a few years later.
Although, he left shortly after to become an executive director of the Mercedes AMG Petronas Formula One Team. Notably, he also acquired 30% of Mercedes-Benz Grand Prix Ltd.
Coinciding with that acquisition, Wolff took over the coordination of all Mercedes-Benz motorsport activities.
In 2020, Toto signed a new deal with Mercedes to continue as team principal and CEO through at least 2023. It's said that Wolff earns roughly $8 million annually in this role.
Other Ventures (Toto Wolff Net Worth)
The former racer has delved into many additional businesses over the years. First, he founded a pair of investment companies by the names of Marchfifteen (1998) and Marchsixteen (2004).
Since the turn of the century, they have invested in medium-sized industrial and listed companies. Notably, they invested in the German company HWA AG, of which Wolff later bought a 49 percent stake.
Also, he is the co-owner of a sports management company. Actually, Wolff even acquired a 4.95 percent stake in Aston Martin Lagonda Global Holdings plc in April 2020.
Commendably, Wolff is vice-chairman of the Mary Bendet Foundation, which aims to improve the quality of life for underprivileged children.
Lastly, Wolff was a Director and CEO of the Mercedes EQ Formula E Team for several years.
Toto Wolff Instagram and Twitter
Currently, Wolff possesses 41,900 followers on his Instagram account. To go along with that, the investor's wife Susie has a whopping 490,000 followers on her page as well as 190,200 followers on her Twitter. Yet, Instagram is the only platform that Toto is a part of.
Toto Wolff Net Worth
The Toto Wolff net worth figure of $500 million has been amassed over the past couple of decades. The vast majority of his fortune has come from his companies and coinciding investments which occurred after retiring from being a racing driver.
Moreover, if using the Swiss franc, Wolff is a certified billionaire (1.25). Still, even translated to the United States dollar, he is mightily wealthy.
Toto Wolff FAQ
How tall is Toto Wolff?

Wolff towers standing at approximately six feet five inches, while weighing about 190 pounds. In other words, the executive's height is roughly 196 centimeters and his weight is around 86 kilograms.
How old is Toto Wolff?

The former racer celebrates his birthday every year on January 12th. Being born in 1972, Wolff crossed the milestone of 50 years earlier this year.
How much is Toto Wolff worth?

It's estimated that the investor's net worth is a very impressive half a billion dollars. Furthermore, sources indicate that he receives an annual salary of $8 million for his role as the team principal of Mercedes AMG Petronas Racing.
Toto Wolff News