Jim Gaffigan Net Worth: How Rich Is the Comic in 2022?
Gaffigan is an American stand-up comic, actor, and producer known for his comedy specials and self-titled series on TV Land. The Jim Gaffigan net worth figure is $30 million in 2022.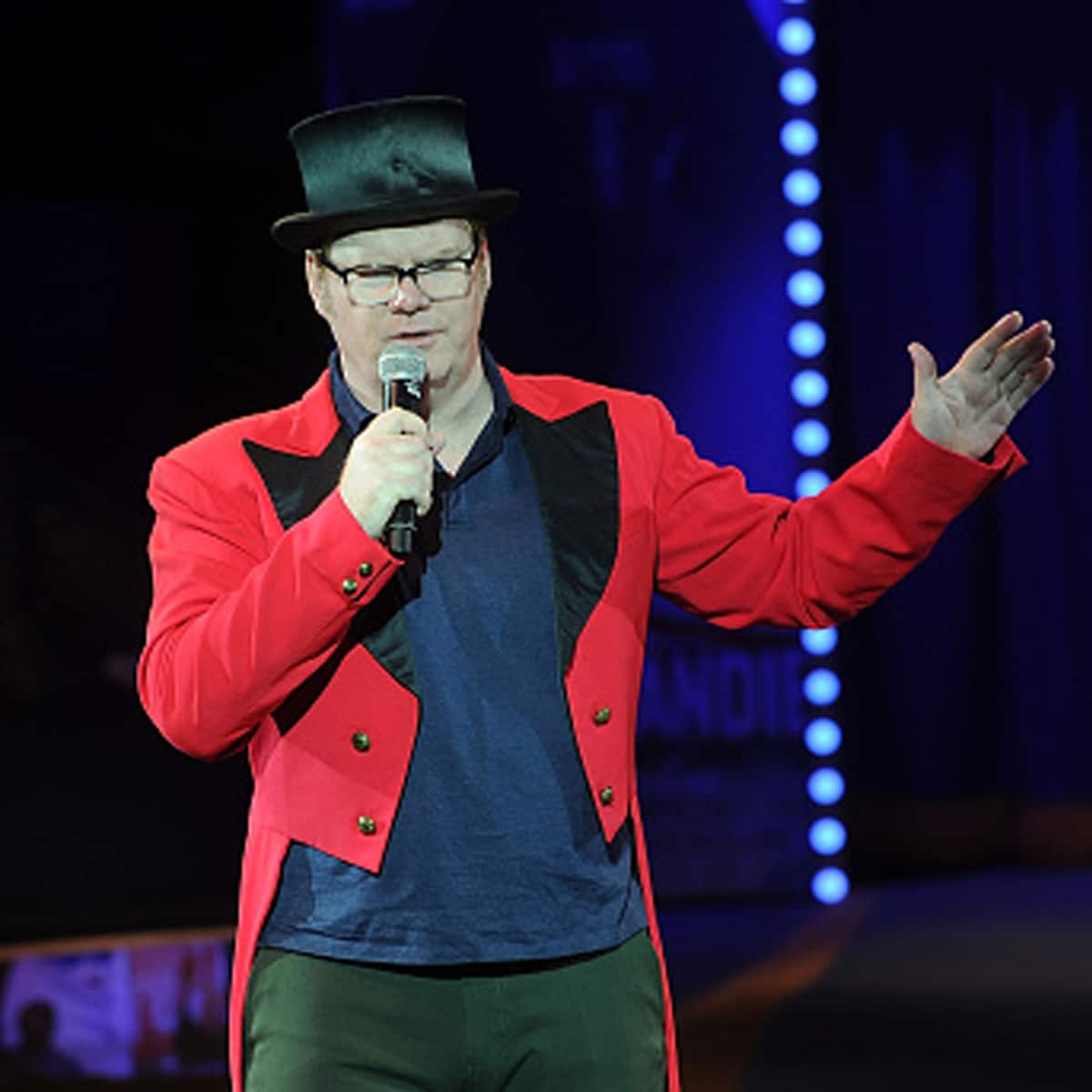 Early Life and Bio
| | |
| --- | --- |
| Full Name | James Christopher Gaffigan |
| Birth Date / Age | July 7, 1966 / 55 Years Old |
| Birth Place | Elgin, Illinois, ISA |
| Source of Wealth | Comedy / Acting |
| Relationship Status | Married To Jeannie Louise Gaffigan (née Noth) |
| Height | 6 ft. 0 in. / 183 cm. |
| Net Worth | $30 Million |
James Christopher Gaffigan was born in July of 1966 in Elgin, Illinois to parents Michael Ambrose and Marcia Miriam (née Mitchell). His father worked as a banker while his mother was a charity worker.
Gaffigan has five older siblings: brother Michael Jr., Richard, and Joseph, and sisters Pamela and Catherine. Notably, they are of Irish descent.
He graduated from La Lumiere School in La Porte, Indiana before enrolling at Purdue University. However, Gaffigan would transfer to Georgetown University's McDonough School of Business after his freshman year. Then, he earned his degree in finance in 1988.
Actually, Jim worked as a litigation consultant for a short time despite hating studying finance.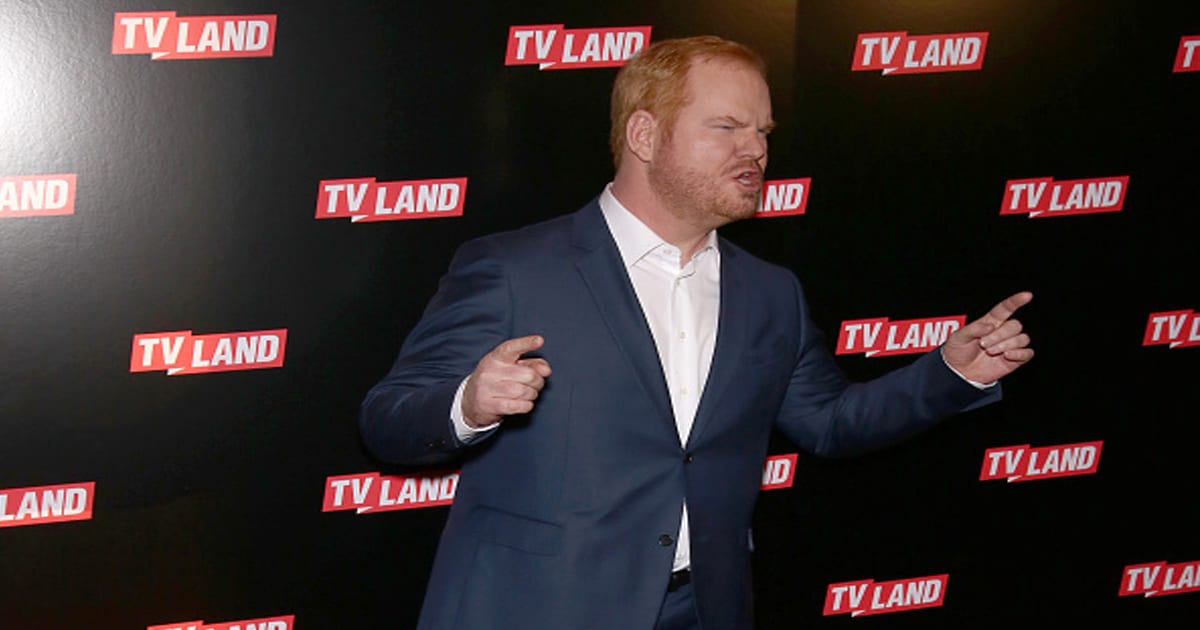 Jim Gaffigan Net Worth and Career
In 1990, Gaffigan moved to New York to pursue a career in comedy. After falling in love with stand-up he began performing at comedy clubs nightly. His career took off after doing his routine on The Late Show with David Letterman in 1999.
From 2004 to 05, the comic's material was featured in both a Comedy Central special (Beyond the Pale) as well as in the network's animated series called Shorties Watchin' Shortie.
Eventually, the Wall Street Journal named Gaffigan the "King of Clean" on March 14, 2013.
His next two specials King Baby and Mr. Universe proved to be quite successful. Impressively, Gaffigan was among the top-ten grossing comics in the United States in 2012.
Gaffigan has appeared in several high-profile advertisements over the years. Notably, he replaced Norm Macdonald as Colonel Sanders in the KFC commercials. He has appeared in ads for Sierra Mist and Chrysler as well.
As far as big-screen productions go, Gaffigan has received roles in films like Super Troopers, The Love Guru, 17 Again, Chappaquiddick, Tesla, and Luca, amongst many others.
Television Roles
Prior to producing his own show on TV Land, Gaffigan managed to book key roles in series such as Welcome to New York, The Ellen Show, That '70s Show, and My Boys.
Then, Gaffigan co-wrote and executively produced The Jim Gaffigan Show, first airing in 2015.
The first seasons featured guest appearances from Fred Armisen, Dave Attell, Macaulay Culkin, Colin Quinn, Artie Lange, Bill Burr, Jon Stewart, and a plethora of other notable acts.
Jim Gaffigan Instagram and Twitter
Currently, the comic possesses 960 thousand followers on his Instagram account. To go along with that, Gaffigan has a whopping 3.2 Twitter followers as of May 2022. Lastly, his official YouTube channel boasts 737 thousand subscribers.
Personal Life
In 2003, Gaffigan married actress Jeannie Gaffigan (née Noth). Together, the couple has a total of five children. Their two daughters' names are Marre and Katie Louise, while their three sons' names are Jack, Patrick, and Michael.
The comic and his wife are both practicing Catholics who attend church every Sunday. Actually, the family goes to St. Patrick's Old Cathedral in Manhattan.
Jim Gaffigan Next Worth
The Jim Gaffigan net worth figure of $30 million has been accumulated since the turn of the century. His stand-up act, along with his tours, acting credits, and own series have made him a very successful entertainer. Nowadays, he is still touring and releasing stand-up specials.
Jim Gaffigan FAQ
How much does Jim Gaffigan make per show?

While it's not known exactly what the comic makes per show, we are aware that his annual salary from stand-up shows is around $1 million. Also, his net worth has been elevated by $20 million since 2018.
Cats who look like Jim Gaffigan?

Oddly enough, fans frequently claim that Gaffigan looks like their cats. Even weirder, some have said that he looks like a kneecap and even a big baby.
Jim Gaffigan News