Brendan Fraser Net Worth, Bio, Kids, and Weight Gain
Fraser is an American-Canadian actor who's best known for his work throughout the 1990s, including starring in The Mummy trilogy. The Brendan Fraser net worth figure is $20 million.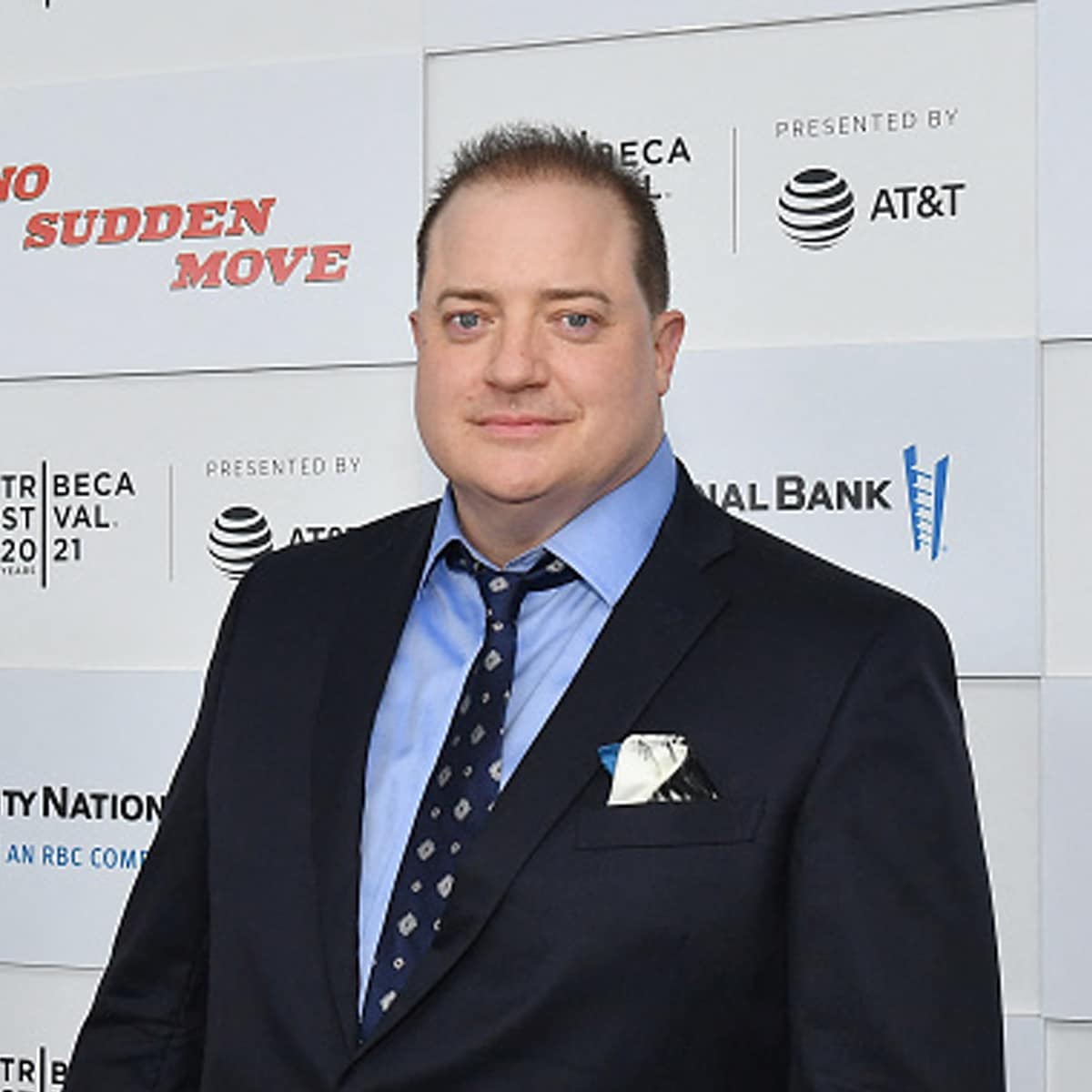 Early Life and Bio
| | |
| --- | --- |
| Full Name | Brendan James Fraser  |
| Birth Date / Age | December 3, 1968 / 53 Years Old |
| Birth Place | Indianapolis, Indiana, USA |
| Source of Wealth | Acting |
| Relationship Status | Single |
| Height | 6 ft. 2 in. / 189 cm. |
| Net Worth | $20 Million |
Brendan James Fraser was born in December of 1968 in Indianapolis, Indiana to parents Peter and Carol Mary (née Genereux). His father was a former journalist who worked as a Canadian foreign service officer, while his mother was a sales counselor.
Meanwhile, Fraser has three older brothers by the names of Kevin, Regan, and Sean. They are all of Irish, Scottish, German, Czech, and French-Canadian descent.
Moreover, the family moved around a lot during Brendan's childhood. They lived in California, Washington, Ontario, the Netherlands, and even Switzerland.
As far as education is concerned, Fraser first attended Upper Canada College and then graduated from Seattle's Cornish College of the Arts in 1990. He planned on pursuing his Master's degree at Southern Methodist University but chose Hollywood instead.
Notably, his maternal uncle is Olympic gold medalist (Olympic Trap) George Genereux.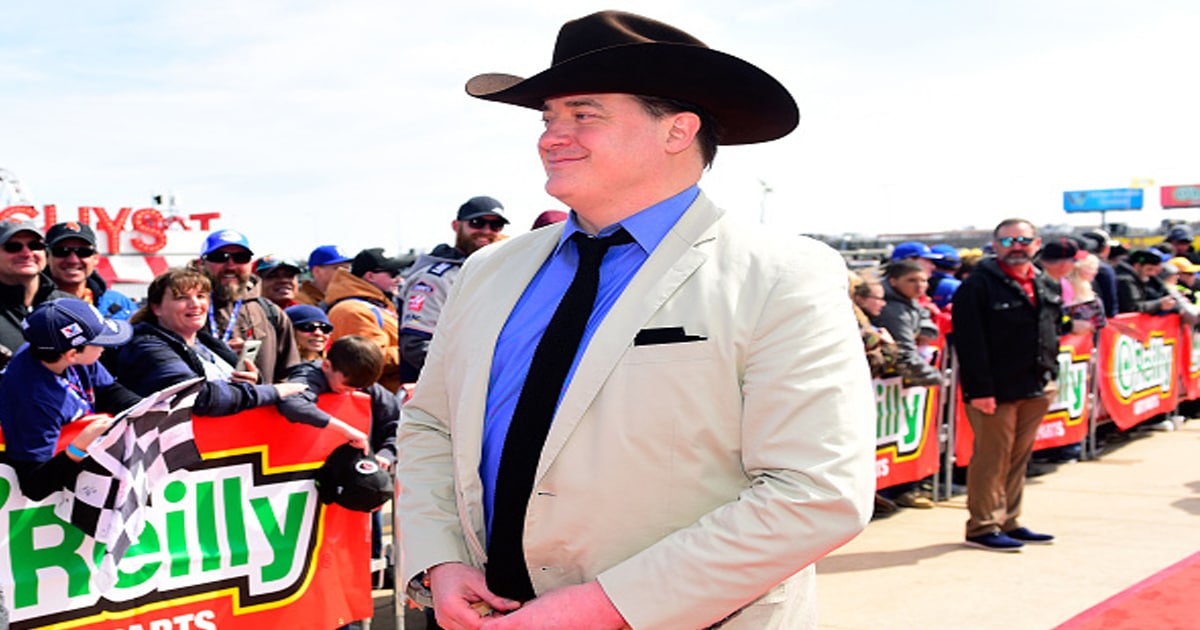 Brendan Fraser Net Worth and Career
Fraser's film debut came in 1991 when he was cast in Dogfight. Then, he received starring roles in both Encino Man and School Ties a year later. Also, who could forget his role in Airheads?
His first major box office hit was George of the Jungle in 1997. However, his biggest commercial success was easily the adventure fantasy film The Mummy and its sequel The Mummy Returns.
According to Celebrity Net Worth, Fraser earned $4 million for both The Mummy and Duddley Do-Right in 1999. Additionally, his salary was $10 million for Bedazzled the year after.
Fraser has earned producer credits in movies such as The Last Time, Journey to the Center of the Earth, Furry Vengeance, Stand Off, and Breakout.
Furthermore, the actor has appeared in television shows like King of the Hill, Scrubs, Texas Rising, The Affair, Trust, Condor, and Doom Patrol.
Lastly, Fraser hasn't received a major role in a movie since pre-2010. Some say he has been blacklisted by Hollywood.
Brendan Fraser Weight Gain
No, Fraser did not gain all the weight by accident. Actually, he did so in preparation for his new film The Whale, where he plays a morbidly obese recluse according to The Sun. Incredibly, the actor put on roughly 300 pounds to prepare for the role, giving Christian Bale dedication vibes.
Brendan Fraser Kids and Personal Life
Overall, Fraser has three children, all of whom were with his ex-wife. His kids' names are Griffin (born in 2002), Holden (born in 2004), and Leland (born in 2006).
After Fraser's divorce, he was issued to pay $50,000 a month in alimony for a period of 10 years. This was on top of him owing $25,000 monthly in child support.
Interestingly, Brendan is an accomplished amateur photographer and amateur archer. His skills were spotlighted in his appearances on Scrubs and Texas Rising.
Brendan Fraser Net Worth
The Brendan Fraser net worth figure of $20 million has been amassed since the 1990s. His roles in blockbusters like The Mummy trilogy and Journey to the Center of the Earth yielded him millions in salary.
Meanwhile, he has popped up in dozens of different works despite recently being blacklisted.
Brendan Fraser FAQ
Why did Brendan Fraser get blacklisted?

Per self admittance, Fraser was blacklisted from Hollywood after alleging he was sexually assaulted by a former president of the Hollywood Foreign Press Association. He told GQ that HFPA's Philip Berk assaulted him at the Beverly Hills Hotel in 2003.
Who is Brendan Fraser married to?

The actor married Afton Smith in 1998 after meeting her at a barbecue at Winona Ryder's house in 1993. However, the couple officially got divorced in 2007.
Brendan Fraser News