Wade Rosen Net Worth: How Rich is the Entrepreneur Actually?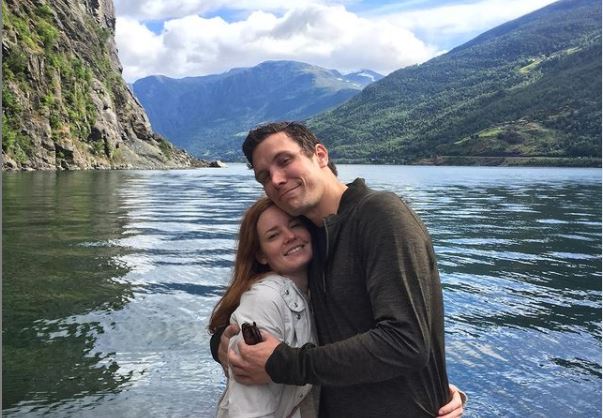 Wade Rosen is an American entrepreneur and business executive. He is the co-founder of the Wishlist Rewards LLC. Wade is the current CEO of the gaming company, Atari. He recently came in news after the rapper, Soulja Boy claims that he is the real CEO and owner of Atari. Wade Rosen net worth is still not known and is under review at the moment.
| | |
| --- | --- |
| Full Name | Wade John Rosen |
| Birth Date | N/A |
| Birth Place | United States |
| Profession | Entrepreneur |
| Relationship Status | Married |
| Net Worth | Under Review |
Early life
Wade Rosen was born in the United States of America. His real date of birth is still unknown. However, sources have revealed his age to be around 35. Regarding his education detail, he has studied at the University of Denver. He received the Bachelor of Business Administration (BBA) degree from the University majoring in IT & E-Commerce in 2007.
Wade then joined the Instituto de Empresa (IE) where he studied IMBA and MBA for a year from 2010 to 2011. He played basketball from the IE Basketball team while he was pursuing his MBA degree.
Wade Rosen Net Worth & Career
Rosen worked as an intern for the real estate information company, House front for 7 months from October 2006 to April 2007. Then, he joined the Threshold Training Associates s. r. o., where he gave business and language training for the multinationals from August 2007 to August 2008.
Wade then served as an area marketing manager for Rosen's Inc. Fortune 500 chemical company. He was a part of the sales organization management in the company. Rosen also provided training for Southern Wisconsin, and Northern Illinois on behalf of the company. He served for more than 2 years in the company.
In October 2014, he was appointed as CEO of the growing technology company, ThrivePass. He worked as the CEO of the company until August 2018. Wade still remains a part of the company as a Chairman of the Board. In January 2012, he co-founded the company, Wishlist LLC. Rosen was working as the CEO of the company, which he served until August 2018. He is still serving as a board member in the company.
Wade is currently working as an EVP of Corporate Development in Scientific Life Solutions. He joined the company in October 2018. In addition to that, he is also serving as the CEO of the gaming firm, Atari. As per sources, he took over the control of the company from former CEO, Frederic Chesnais in April 2021.
Lately, the drama between the rapper, Soulja Boy, and the gaming company, Atari has been the central part of the attraction. Soulja Boy has claimed that he actually owns the gaming company through coming live on Instagram.
In the Instagram live, he also showed off the agreements made between him and the company. He further mentioned that Atari was broke/bankrupt when he was already a multi-millionaire. He continued and claimed that nobody knew the name of Atari before he owns the company.
Soulja Boy also added that he is about to make $140 million off the Soulja Boy game. However, his claim was completed proved false by Atari by sharing a tweet on Twitter. Atari tweeted on August 20, 2021 "We know that CEO of Atari is a dream job, but that honor belongs to Wade Rosen.".
Wade Rosen Personal Life
Wade Rosen has not spoken much about his personal life matter yet. But after searching him on Instagram, what we found is that he is a married man. He has regularly posted a picture with a lady, and a young girl. The lady is supposed to be his wife, and a young girl might be his daughter. We have found the name of his wife to be Molly.
Wade Rosen Net Worth
Wade Rosen has not specified his real net worth figure yet. Though, it is assumed that he must have earned a satisfying amount since he has worked in a higher position in several big companies. According to MarketScreener, he owns 87,112,254 equities in Atari S. A., which is valued at $51,653,211.
Wade Rosen News
Atari 2600+ sees its future in retro gaming  CNN

90 Minutes With Atari CEO Wade Rosen | All Things Nintendo  Game Informer

Atari buys up over 100 'groundbreaking and award-winning' games from the '80s and '90s and says 'many' will be re-released  PC Gamer