Soulja Boy Net Worth: How Rich is the Rapper Actually in 2022?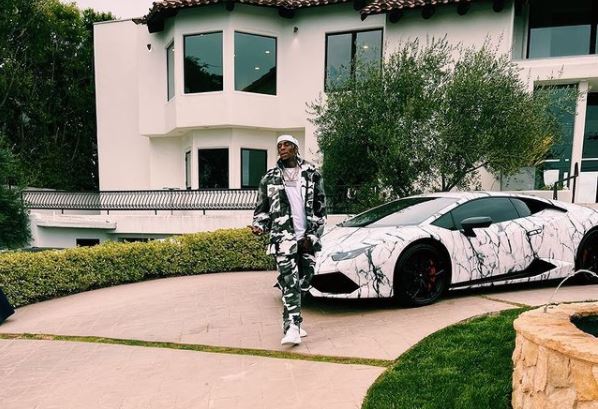 DeAndre Cortez Way, who is better known by his stage name as Soulja Boy, is an American rapper, songwriter, and record producer. Soulja Boy had his very first single titled Crank That peak at the U.S. Billboard Hot 100. As of 2022, Soulja Boy net worth is estimated to be around $35 million.
| | |
| --- | --- |
| Full Name | DeAndre Cortez Way |
| Birth Date | July 28, 1990 |
| Birth Place | Chicago, Illinois |
| Profession | Rapper, Songwriter, Record Producer |
| Relationship Status | Single |
| Net Worth | $35 million |
Early Life
Soulja Boy was born DeAndre Cortez Way on July 28, 1990, in Chicago, Illinois. He was interested in hip-hop from a young age. Recognizing this, his father helped to establish a recording studio within their home in order for Way to pursue his passion. This led to him experimenting with music and creating songs.
Soulja Boy utilized platforms such as Youtube and Myspace which were relatively new at the time in order to release his music. By 2007, Way had released his first album called Unsigned & Still Major: Da Album Before da Album published independently.
Soulja Boy Net Worth and Rise to Fame
View this post on Instagram
His first ever single was called Crank That which became a huge success selling over 3 million digital copies. This led to a massive increment in his popularity much pointing to him as an overnight success. Way signed a deal with Interscope Records after its success and was even nominated at the Grammy Awards.
Way went on to release his debut album called Souljaboytellem.com that was a big success peaking at number 4 on the Billboard 200. He then released another album called iSouljaBoyTellem which wasn't as successful but included the hit song Kiss Me Thru the Phone that gained critical acclaim. This was followed by songs such as Turn My Swag On that managed to reach within the top 20 of the Billboard Hot 100.
Over the years, he has released more albums along with many mixtapes. In 2016 alone he released two albums. Some of Way's songs have been written on specific people and topics such as the songs "Stephen Curry", "Bitcoin", and "Pandemic". Highlighting his career story, there is also a film released titled Soulja Boy: The Movie.
Personal Life
Soulja Boy has dated many women including Brittish Williams, Rubi Rose, and India Love. He has even been engaged to two different women who are Rosa Acosta and Nia Riley. His longest relationship was with Nia with them being a couple on and off for close to a decade. However, they broke off again in 2019. He has not disclosed any new relationships.
Soulja Boy Net Worth
As of 2022, Soulja Boy has an estimated net worth of $35 million. His songs have sold millions of copies over the years which have played a big part in his earnings. Furthermore, the concerts he has done are another major revenue stream.
Soulja Boy is passionate about fashion designing and has released several clothing lines in his career. Some of them include Ocean Gang, BLVD Supply, and S.O.D Clothing. He has also partnered with TRDR pocket to release the Soulja Boy Game edition which is powered by android and has a touchscreen designed for gaming.
Soulja Boy News
Soulja Boy to bring pretty boy swag to Columbia's The Senate  Fox Carolina

Rapper Soulja Boy ordered to pay woman $235,900 in punitive damages  KABC-TV