Vegas Dave Net Worth: How Rich is David Oancea Actually?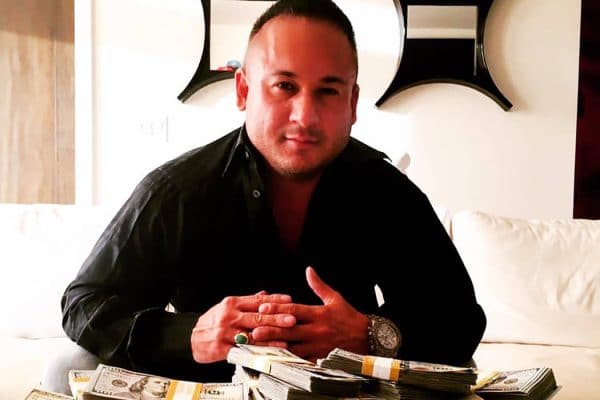 Vegas Dave is an American sports betting aficionado. He has set multiple records for payouts in sports bets. As of 2022, Vegas Dave net worth is estimated to be $10 million.
| | |
| --- | --- |
| Full Name | Dave Oancea |
| Date of Birth | December 10, 1976 |
| Born Place | United States |
| Age | 45 years old |
| Birth Sign | Sagittarius |
| Net Worth | $10 million |
| Height | 5 feet 6 inches or 168 cm tall |
Early Life
Vegas Dave was born Dave Oancea on December 10, 1976, in Honolulu, Hawaii. He moved to Las Vegas, Nevada to study at the University of Nevada. He never wanted a "traditional" job and disliked school. Dave took out a $10k student loan, and bet the entire amount on a roulette table. Dave got lucky and ended up doubling his money, winning $20k. He decided to pursue sports betting after his win.
Dave met fiancé Holly Sonders in Las Vegas, and the pair got engaged in December 2019.
Vegas Dave Net Worth & Career
Oancea's sports betting career took off after he doubled his money at the roulette table. He used the $20k to jump-start his additional bets. Dave had a dream of making it big. He faced many difficulties on his road to success. Dave nearly lost all of his money. He spent a couple of months in Gambler's Anonymous and had to borrow money from his parents. Dave eventually learned to manage his money and got out of debt.
Dave was determined to be successful and refused to give up gambling. His risky bets have paid off. In 2012, Dave predicted in a long shot that the Ravens would win the Super Bowl. He bet $8k for a payout of $208k.
In 2015, Dave made history by betting $100k for the Kansas City Royals to win the World Series. The Royals were only a week into the season and were slated to finish in the last place in the AL Central. They ended up winning the World Series, and Vegas Dave won a record-breaking $2.5 million payout.
---
Also Read:
Boogie 2988 Net Worth: How Rich is the YouTuber Actually?
JB Holmes Net Worth: How Rich is the American Golfer Actually?
---
In 2015, Dave predicted Holly Holm would beat the undefeated UFC champion, Ronda Rousey. He bet $20k and made a payout of $240k. The payout was a record for UFC history.
Recently, Oancea has been banned from almost all casinos in Las Vegas. They refuse to allow his bets because Dave has lost them a great deal of money with no end in sight. The casinos refuse to allow payouts of such a large magnitude ever again. Dave decided to retire from sports betting and began his own sports betting consulting company for clients with the same passion for sports betting. He now has over 10,000 clients.
Vegas Dave Net Worth
As of 2022, Vegas Dave's personal fortune is around $10 million or more. His record-setting sports bet payouts have been a huge source of his wealth, along with his Vegas Dave, LLC consulting business.
Vegas Dave News
Vegas legend Dave Cokin says sports betting is a daily challenge  Chicago Sun-Times

The Biggest Winnings In Sports Betting History  MWWire