Teresa Giudice Net Worth, Bio, Age, and Husband
Giudice is an American television personality who is best known for starring in The Real Housewives of New Jersey on Bravo. The Teresa Giudice net worth is estimated to be $500,000 as of 2022.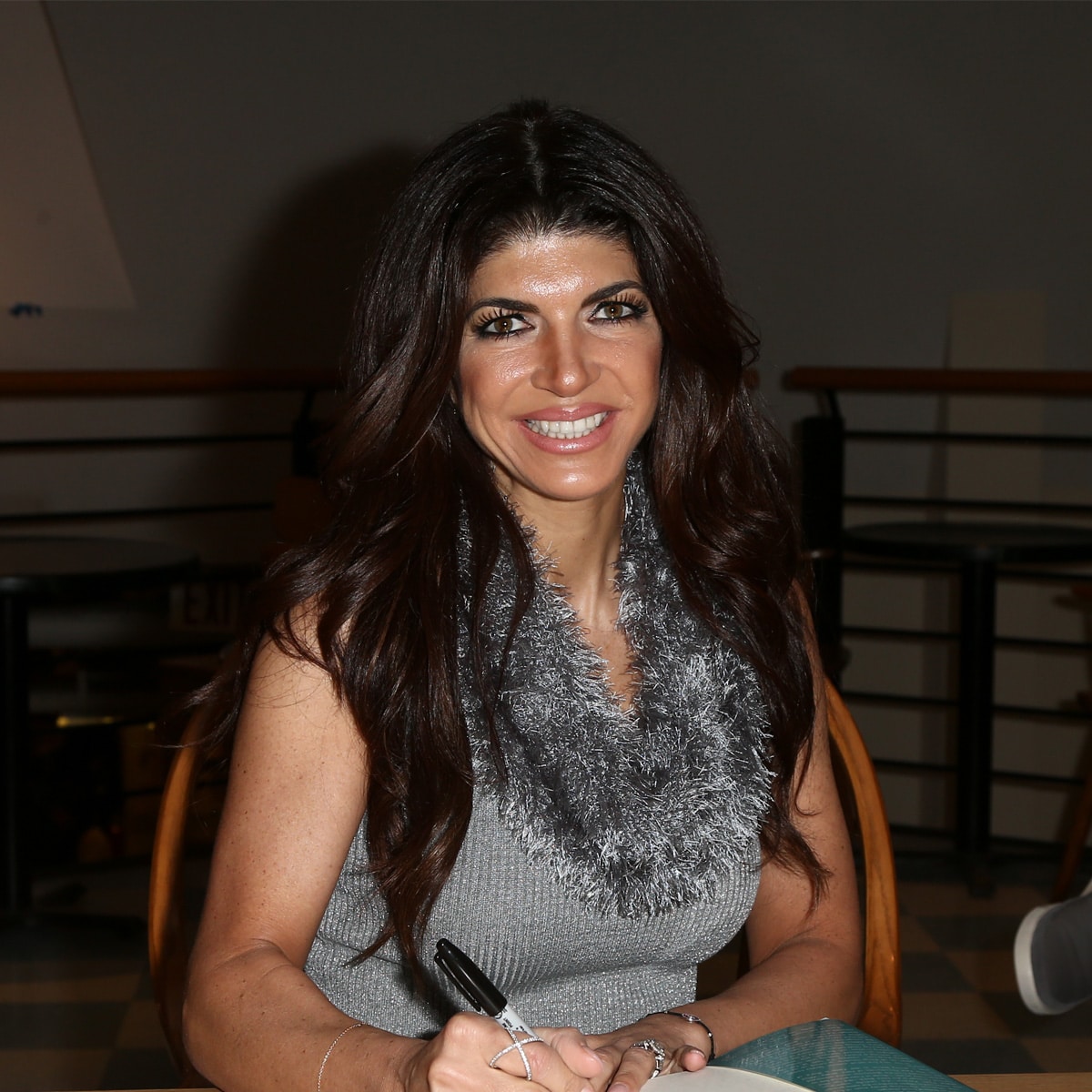 Bio
| | |
| --- | --- |
| Full Name | Teresa Giudice |
| Birth Date / Age | May 18, 1972 / 49 Years Old |
| Birth Place | Paterson, New Jersey, USA |
| Source of Wealth | Television |
| Relationship Status | Engaged To Luis "Louie" Ruelas |
| Height | 5 ft. 8 in. / 173 cm. |
| Net Worth | $500,000 |
Teresa Giudice, née Gorga, was born in May of 1972 in Paterson, New Jersey to parents Giacinto and Antonia. She has an older brother named Joey who is on Housewives as well.
Both of her parents are Italian immigrants from Sala Consilina and they raised their children in the Roman Catholic faith. Sadly, her mother passed away in 2017, and then her father four years later after battling COPD.
Unfortunately, we do not know what high school Teresa attended. However, we are aware that she was a baton twirler in school and that she studied fashion marketing at Berkeley College in Jersey. She also worked at Macy's as an associate buyer.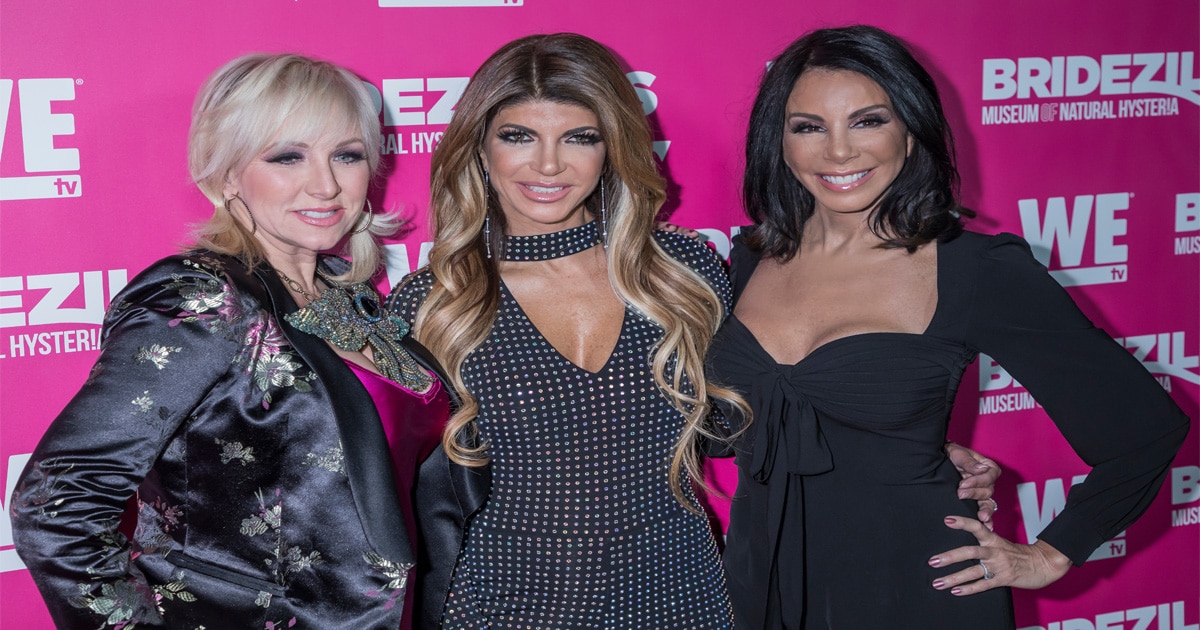 Teresa Giudice Net Worth and Career
Giudice has been starring on The Real Housewives of New Jersey since it aired its first season back in 2009. It's safe to say that she has had the most eventful career of all the cast members.
Being on the hit series on Bravo pays very handsomely. In fact, it has been reported by Radar Online that Teresa makes a remarkable $62,000 per episode as of 2019. To put that in perspective, the season that year aired 18 episodes, which brings her profit up to $1.1 million.
The reason why Giudice's net worth isn't as high as it appears it should be is due to the fact she had to pay over a million dollars to cover her ex-husband's debt.
While the ratings may have dipped over the last handful of seasons, The Real Housewives of New Jersey is still going pretty steady. Actually, season 12 is slated to premiere in 2022.
Aside from the show, Giudice has done quite well for herself as an author. She has co-written three cookbooks by the names of Skinny Italian, Fabulicious, and Fabulicious!: Fast & Fit.
Additionally, she co-authored a memoir titled, Turning the Tables: From Housewife to Inmate and Back Again, documenting her time in prison. All four of her books have been New York Times Best Sellers.
Giudice also opened a restaurant with her brother and sister-in-law in 2017, but they closed after only a year of business.
Legal Issues and Personal Life
In 2013, Teresa and her ex-husband, Joe Giudice, were charged with conspiracy to commit mail fraud, wire fraud, and bank fraud, making false statements on loan applications, and bankruptcy fraud in a 39-count indictment.
After pleading not guilty, they went to trial. Then in 2014, the couple made a plea deal with the federal prosecutors.
Teresa was sentenced to 15 months in federal prison, while Joe was sentenced to 41 months and possible deportation to Italy. They also had to pay $414,000 in restitution. Joe currently lives in Italy, as his deportation appeals have been denied.
The couple had four daughters by the names of Gia, Gabriella, Audriana, and Milania before getting divorced in 2020.
Now, Teresa is engaged to Luis Ruelas as of October 2021. The couple is reportedly going to sign a prenup for their marriage. They also made news recently regarding an odd resurfaced video of Ruelas.
Teresa Giudice Instagram and Twitter
Giudice has quite the fanbase when it comes to her social media accounts. For starters, she currently has 2.3 million Instagram followers. To go along with that, she possesses 1.0 million followers on her Twitter profile.
Teresa Giudice Age
The television personality is 49 years old as of February of 2022. She is set to hit the 50 mark in May of this year. Giudice's first appearance on-screen came back in 2009 when she was 37 years of age.
How Much Is Teresa Giudice Worth?
The Teresa Giudice net worth figure of $500,000 has been amassed just over the last couple of years as a result of going bankrupt and having to pay a plethora of legal fees. Still, the Real Housewives make a ton of money as we detailed, so expect her net worth to increase if she stays out of trouble.
Teresa Giudice