Rob McElhenney Net Worth, Age, Bio, Wife, and Twitter
McElhenney is an American actor and filmmaker known for his role of "Mac" in It's Always Sunny in Philadelphia. The Rob McElhenney net worth figure is roughly $50 million in 2022.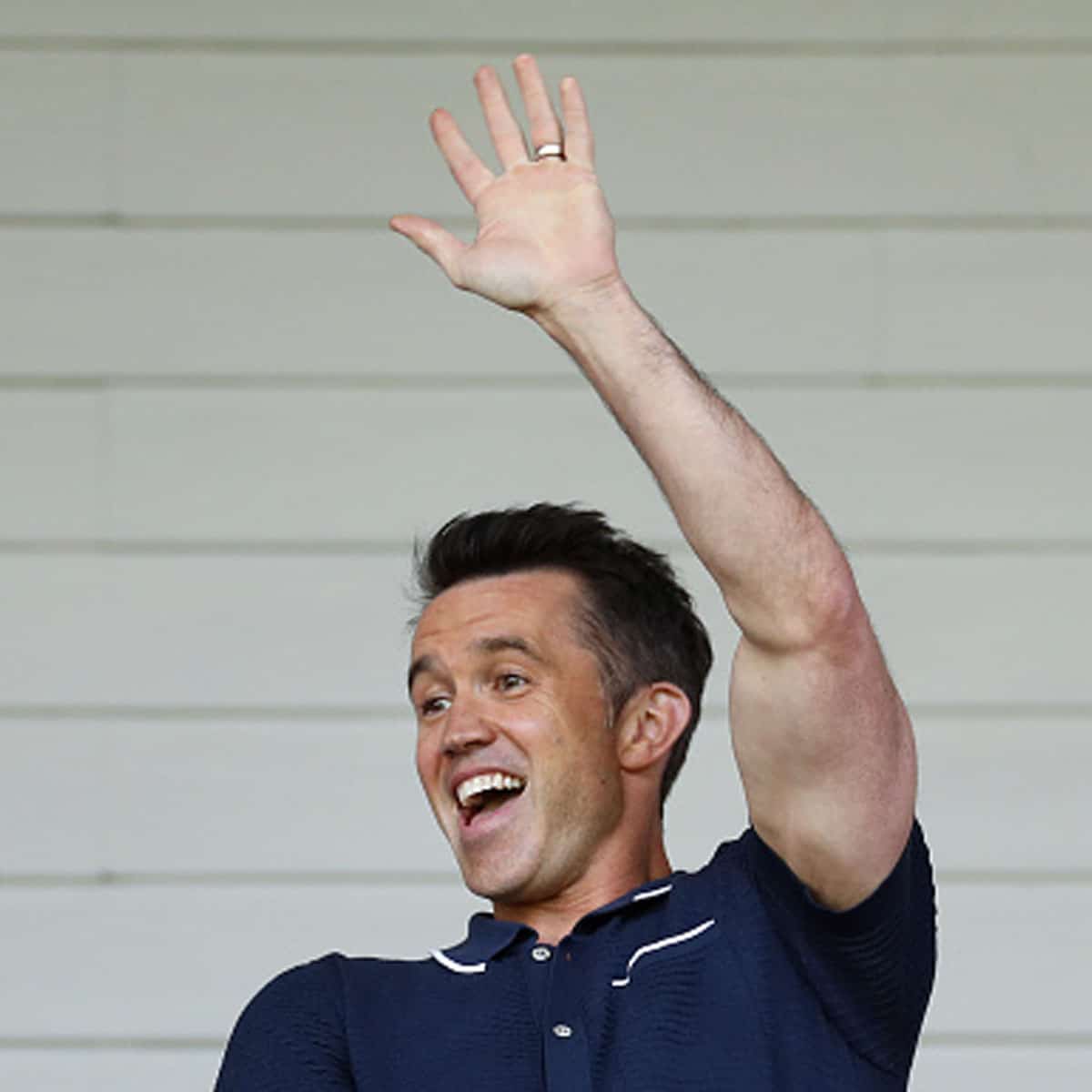 Early Life and Bio
| | |
| --- | --- |
| Full Name | Robert McElhenney III |
| Birth Date / Age | April 14, 1977 / 45 Years Old |
| Birth Place | Philadelphia, Pennsylvania, USA |
| Source of Wealth | Acting |
| Relationship Status | Married To Kaitlin Olson |
| Height | 5 ft. 10 in. / 177 cm. |
| Net Worth | $50 Million |
Robert McElhenney III was born in April of 1977 in Philadelphia, Pennsylvania to parents Robert and Helena. Both are of Irish descent who raised the family Catholic.
Meanwhile, his parents got divorced when Rob was eight, after his mother came out as a lesbian. He and his two younger brothers (who are also gay) were primarily raised by their father. Fortunately, their parents remained fairly close after the separation.
McElhenney attended Saint Joseph's Preparatory School in Philly before enrolling at Temple University. However, hihs stay in college was a brief one.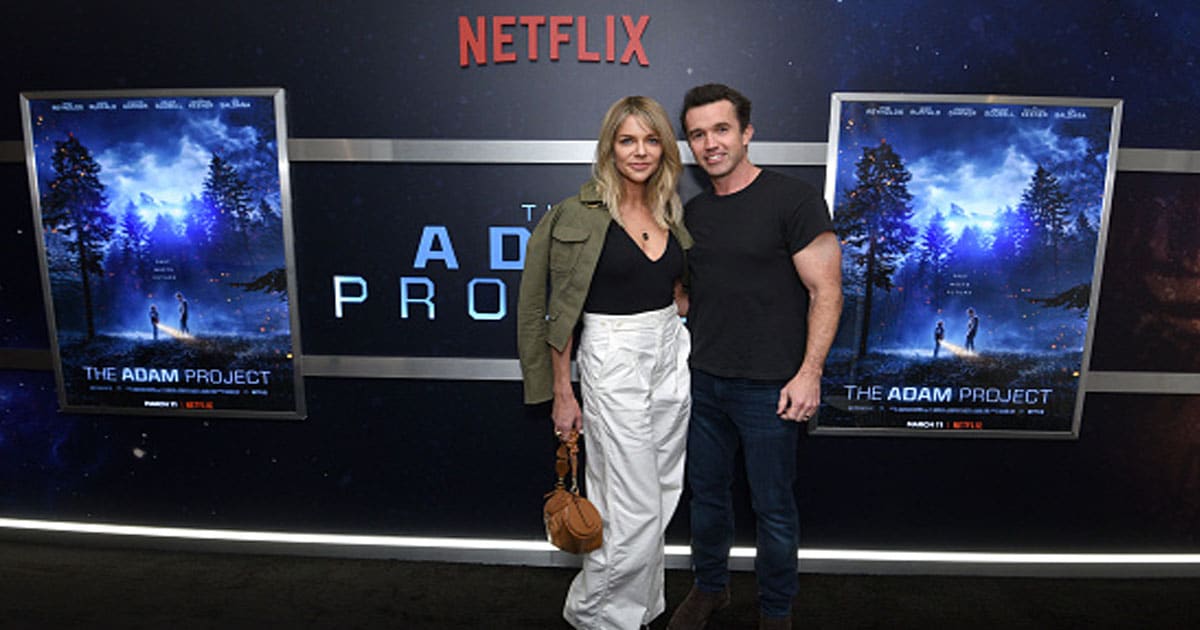 Rob McElhenney Net Worth and Career
McElhenney's early acting roles included small parts in the films The Devil's Own, Latter Days, and The Tollbooth. When he was 27, he met both his future co-stars Glenn Howerton and Charlie Days. Incredibly, the pilot episode was filmed on a $200 budget.
FX picked up the series and eventually created the title, It's Always Sunny in Philadelphia.
Now considered one of the best sitcoms of the century, It's Always Sunny has run for 15 episodes, making it the longest-running American live-action comedy series ever.
Unfortunately, Rob's salary from the show is unknown, but it's estimated that he makes an annual salary of over $5 million by way of the hit series.
The actor'sappearances outside of It's Always Sunny haven't been frequent, but he has popped up in episodes of The Mindy Project, Fargo, Mythic Quest, and even Game of Thrones.
In 2020, McElhenney and actor Ryan Reynolds purchased the Welsh football team Wrexham AFC after the Wrexham Supporters Trust backed the duo's purchase.
Rob McElhenney Instagram and Twitter
Currently, the actor possesses 1.1 million Instagram followers. To go along with that, the Philly native has about 752 thousand more followers on his Twitter account in June 2022.
Personal Life
Around season two of the show, McElhenney had become romantically involved with series co-star Kaitlin Olson. In 2008, the couple got married and they've been happily together since.
They have a pair of sons with one another named Axel Lee (born 2010) and Leo Grey (born 2012). Interstingly, Olson went inot labor with their second son during a Phillies game.
Most fans know by now the body transformations that McElhenney has gone through. The actor put on 60 pounds of fat prior to the show's seventh season. Then, he got incredibly fit heading into the 13th seasons. He appears to be in very good shape to this day.
Rob McElhenney Net Worth
The Rob McElhenney net worth figure of $50 million has been tallied since the early 2010s.
Creating, developing, and starring in It's Always Sunny in Philadelphia has yielded him tens of millions. Combine that with his other acting gigs and his business ventures in recent years.
Rob McElhenney FAQ
How old is Rob McElhenney?

The It's Always Sunny star celebrates his birthday every year on April 14th. Being born in 1977, McElhenney will be 46 years old in the spring of 2023.
Why did Rob McElhenney remove tattoos?

Though McElhenney never fully delved into why he got rid of some of his tattoos, he has admitted in the past that they aren't the greatest art.
Rob McElhenney News