Ree Drummond Net Worth: How Rich is the Pioneer Woman Actually?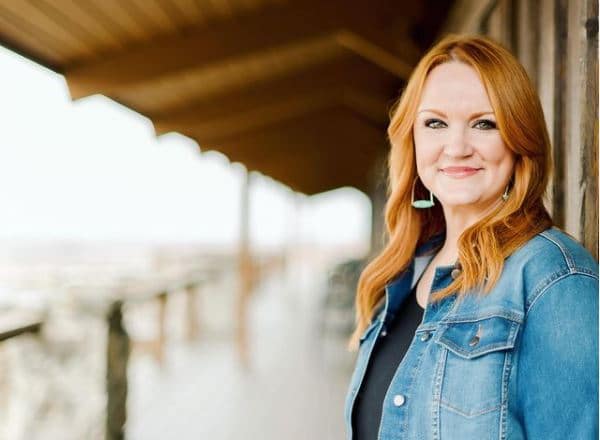 Annie Marie Drummond, better known as Ree Drummond is a famous American blogger, food writer, celebrity chef, author, and TV personality. She is best known for her TV show "The Pioneer Woman", which airs on The Food Network since 2011. As of 2022, Ree Drummond net worth is estimated to be around $50 million.
| | |
| --- | --- |
| Full Name | Annie Marie Smith |
| Birth Date | January 6, 1969 |
| Birth Place | Bartlesville, Oklahoma, U. S. |
| Profession | Blogger, Celebrity Chef, TV personality |
| Husband | Ladd Drummond |
| Net Worth | $50 million |
Early life
Ree Drummond was born Annie Marie Smith on 6th January 1969 in Bartlesville, Oklahoma, United States. She was born to parents, William Dale, and Gerre Schwert. Her dad, William often known as Bill Smith, is an orthopedic surgeon. She spent her childhood days growing up in the oil town of Bartlesville, along with her three siblings; Doug, Mike, and Betsy.
For her study, she joined Bartlesville High School. In 1987, she left for Los Angeles and attended the University of Southern California. She completed her University graduation in 1991. She first joined the University to study journalism but ended up studying gerontology.
Ree Drummond Net Worth & Career
View this post on Instagram
Ree had started blogging in May 2006, using the Typepad blogging service. She initially used the subdomain called, pioneerwoman.typepad.com. After few months, she came up with her domain, thepioneerwoman.com, and registered it on October 18, 2006. Ree usually writes about ranch life, homeschooling, and cooking recipes.
Drummond's blog received the maximum page views of around 13 million in a month in September 2009. The page views have grown in exponential number in following years, which reached around 23.3 million page views in a month in May 2011. Her blog titled "Confessions of a Pioneer Woman", was named as one of the 25 Best Blogs in the world by Time Magazine.
Through her blog, she has also been to attract food lovers. When she announced a giveaway contest through her blog in April 2008, she received an overwhelming response with 5000+recipes in less than 24 hours. Ree came up with an announcement on July 14, 2009, that she would be launching a free online community website, TastyKitchen.com.
Ree showed up for the first time on a TV show called "Throwdown! With Bobby Flay", which was aired on the Food Network on November 17, 2010. She was actually challenged by the Bobby Flay, where Ree's delicious cooking recipe defeated Flay's gourmet style. On August 27, 2011, The Food Network made an announcement that she would be hosting her own TV series "The Pioneer Woman".
Ree Drummond Personal Life
Ree Drummond is married to Ladd Drummond, who is an Osage County cattle ranching family member. Ladd was referred to as the Marlboro Man in Ree's books and blog. She shares four kids with hubby Ladd named; Alex, Bryce, Paige, Jamar, and Todd.
Ree's oldest daughter, Alex recently got married a couple of months ago with Mauricio Scott. Drummond has recently shared a preview from an upcoming special about her daughter, Alex's wedding on her TV show "The Pioneer Woman". In the short clip teaser, she was seen narrating the glimpses of the wedding party. The special episode will be aired for one hour on The Food Network on June 26, 2021, at 11 a. m. ET/PT.
Ree Drummond Net Worth
As of 2022, Ree Drummond has accumulated a total net worth of $50 million. Ree earns a huge amount from her blog, The Pioneer Woman, which receives more than 20 million views in a month. She is also much richer through her husband, Ladd, who owns over 400,000 acres of land in the U. S.
Ree Drummond News
Nutella Thumbprints Recipe – How to Make Nutella Thumbprints  The Pioneer Woman

Snickerdoodle Bars Recipe – How to Make Snickerdoodle Bars  The Pioneer Woman

Almond Layer Cookies Recipe – How to Make Almond Layer Cookies  The Pioneer Woman