Mauricio Scott Net Worth: How Rich is Alex Drummond's Husband?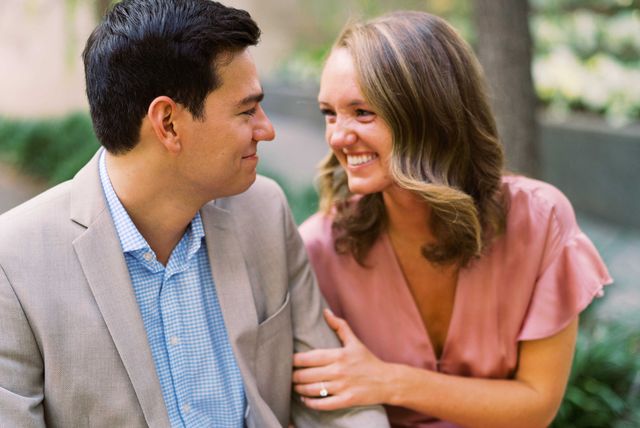 Mauricio Scott is a technology consultant who works for West Monroe Partners. He is the husband of Alex Drummond who is the daughter of the well-known blogger named Ree Drummond. As of 2022, Mauricio Scott has an estimated net worth of $500,000.
| | |
| --- | --- |
| Full Name | Mauricio Scott |
| Birth Date | 19th February, 1997 |
| Birth Place | Dallas, Texas |
| Profession | Technology Consultant |
| Relationship Status | Married to Alex Drummond |
| Net Worth | $500,000 |
Early Life
Mauricio Scott was born on February 19, 1997, in Dallas but has ancestry from Mexico. Though not much is known about his father, through social media we have got to know about his mother whose name is Martha Morena. Scott studied at Coppell High School where he was active as a field and track athlete.
He then went on to study at Texas A&M University where he focused his studies on engineering. During his time in university, he was also part of the Fish Aides leadership program which focuses on developing leaders. Furthermore, to support himself, he also worked as a math instructor.
Mauricio Scott Net Worth and Career
After completing his education and graduating in 2019, Mauricio started to work beginning his career at a company called Brenntag Group. He would later work for PepsiCo as well. However, right now, Mauricio is working full-time for a technology consulting firm named West Monroe Partner where he focuses as an experience consultant.
Ever since the pandemic, he has been working remotely in his home in Dallas, Texas. Mauricio is a very hard-working individual who has to do meetings up to late in the evening because of the time zone differences as per his wife Alex.
In the several social media stories posted by Alex, Mauricio is often seen in between meetings amid his busy work schedule. But, because of the popularity of The Pioneer Woman where he is mentioned several times, even he has become a mini-celebrity.
Personal Life
Mauricio Scott is married to Alex Drummond. After proposing to Alex on August 2, 2020, the two got married in May of 2021 on a ranch.
Alex is currently working full-time helping out her mother Ree in her very popular blog called The Pioneer Woman as well as its subsequent show which airs on Food Network. He has mentioned how the two of them met as students in university and fell in love there.
Alex also mentioned how it was Mauricio's fun-loving and adventure-seeking personality that made him attractive to her. The two even went on their honeymoon in the Maldives where Mauricio even tried to get them scuba certified. From Mauricio's social media, it is clear that he is very fond of traveling and the couple have even postponed getting a dog till 2022 because of their travelling plans.
Mauricio Scott Net Worth
As of 2022, Mauricio Scott has an estimated net worth of $500,000. The field of technology is known to be among the highest-paying jobs in the U.S. and especially Technology consultants are always in high demand which is why Scott's net worth is already growing fast even at an early stage of his career.