Mark Stidham Net Worth: How Rich is the LuLaRoe's Owner Actually?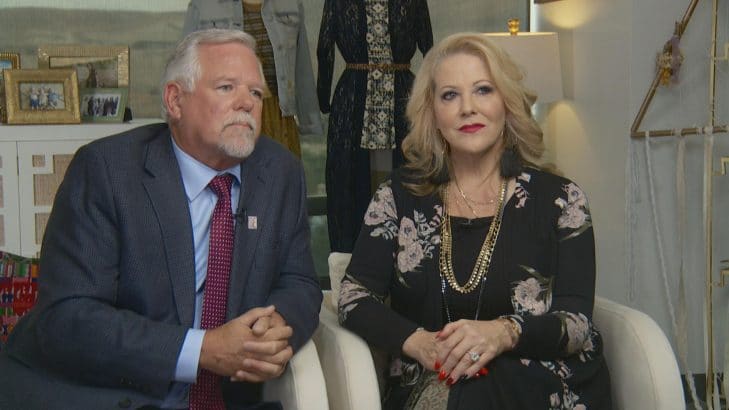 Mark Stidham is an American co-founder and CEO of a company called LuLaRoe. After initially being started by his wife in their own home, Mark would later become an important part of the company as it started to grow exponentially with the company reaching sales of $2.3 billion in 2017. As of 2022, Mark Stidham net worth is estimated to be around $50 million.
However, the company then faced a downfall because of the several lawsuits it was a part of that has led to their brand image being degraded. However, a new docuseries by Amazon Prime Video called LuLaRich is now airing which provides the perspective of both Mark and DeAnne Stidham regarding LuLaRoe.
| | |
| --- | --- |
| Full Name | Mark Stidham |
| Birth Date | N/A |
| Birth Place | United States of America |
| Profession | Co-Founder and CEO |
| Relationship Status | Married |
| Net Worth | $50 million |
Early Life
Mark's father was a contractor because of which he got early exposure to the construction business which he thoroughly enjoyed because it provided with seeing quick results and also liked the physical work that had to be done outdoors.
Mark Stidham Net Worth and Career
Because of this influence, Mark became part of the construction business for most of his life. Yet, his career would take a big turn when one day one of their daughters asked DeAnne, the wife of Mark to make her a Maxi skirt. Soon, DeAnne received multiple orders for such skirts and in a very quick period, she had sold 20,000 of such skirts. Meanwhile, Mark was still involved in his construction business at the time but because of the huge growth that DeAnne was having, there would be times that he would be needing to bring in fabric for her products while he was still at work.
Once the huge potential became clear, Mark decided to become fully involved with this business which would be incorporated in 2013 as LuLaRoe being named after their granddaughters. Mark mentioned in an interview how they were growing 25% month over month. LuLaRoe was a business that was doing a year's work of growth in one month because of which they had to constantly upgrade their warehouse initially starting with their own home to a warehouse which was around 3 acres in size.
What was amazing was that even such a big warehouse became full since the company's idea of empowering women helping them to make money from their homes started to kick off with them having around 80,000 sellers at one point in time and their revenue reaching $2.3 billion in 2017. Today the company is still in operation but because of the huge backlash it received over the years because of the lawsuits they were involved in their brand image has been lost.
Personal Life
Mark had first met with DeAnne back in 1998 with their initial meet being in an airplane. Mark had been divorced with a child by that time and would later decide to marry DeAnne. Today, the couple has a total of 15 children among them with some being biological while some being adopted as well.
Mark Stidham Net Worth
As of 2022, Mark Stidham has an estimated net worth of $50 million. There have been several reports that have indicated the lavish lifestyle and assets that the Stidham family has. Furthermore, they have even been claimed of hiding their assets by creating numerous shell entities to get away from creditors.
Even before the huge amount of revenue that LuLaRoe started to generate, Mark and DeAnne had faced numerous issues with their finances especially relating to taxes. The couple reportedly has a ranch in California worth $7 million, luxury cars worth $2.1 million, and a private jet.