Harvey Levin Net Worth: How Rich is TMZ Founder Actually in 2022?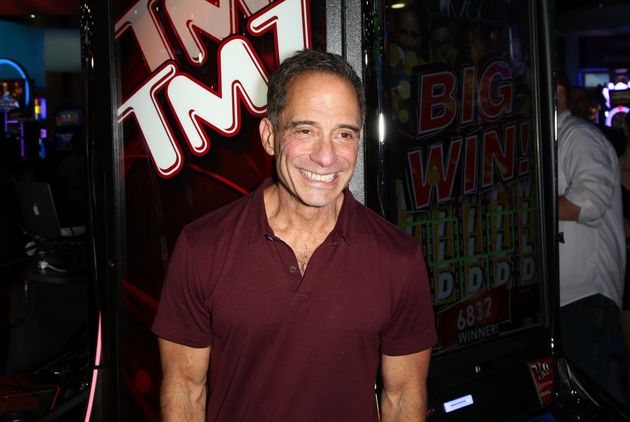 Harvey Robert Levin is an American television producer, celebrity reporter, and former lawyer. He is best known as the founder of the celebrity news website called TMZ which is known for pioneering digital content geared towards the stories regarding celebrities. Before starting TMZ, Levin had a career in law. As of 2022, Harvey Levin has an estimated net worth of $50 million.
| | |
| --- | --- |
| Full Name | Harvey Robert Levin |
| Birth Date | September 2, 1950 |
| Birth Place | Los Angeles, California, U.S. |
| Profession | Television Producer, Celebrity Reporter, and Former Lawyer |
| Relationship Status | In a Relationship |
| Net Worth | $50 million |
Early Life
Levin grew up in California in Los Angeles County with his family being from a Jewish background. He studied at Grover Cleveland High School from where he graduated in 1968. He then went to the University of California from where he got a Bachelor in Arts degree focusing on political science having graduated in 1972. In order to further his studies and get into law, Leven decided to get his J.D. from the University of Chicago Law School from where he graduated in 1975.
Harvey Levin Net Worth and Career
After graduated, Levin started his law practice in California where he had a license. He even was a teacher for law too teaching at the University of Miami in their school of law. Levin continued to practice law and later also taught at the Whittier College School of Law. In 1978, one of the hot topics was regarding California Proposition 13 during which Levin was very active in making several public performances in the debates that were there surrounding this topic. This led to many people starting to notice Levin and his work in law.
He then started to be part of a radio show where he would be giving out legal advice. Levin later became part of KNBC TV where his job role included doing the investigative reporting and legal analysis of different cases including the infamous case of O.J. Simpson. Levin would later create his own show called Celebrity Justice which ran for 3 years.
Some of his other projects including Beyond Twisted as well as Famous in 12 that was released in 2014. Levin then launched TMZ in 2005 alongside some key partners such as AOL which was focused on celebrity news. It started to gain popularity very quickly after it broke stories such as the death of Michael Jackson, Heath Ledger, and Brittany Murphy.
Personal Life
Levin made public in 2010 that he was gay. He had kept his sexuality a secret by keeping his personal life very private since he felt that if people were to find out, it might ruin his career. Levin is currently in a relationship with Andy Mauer who is a chiropractor based in Southern California. Since coming out as gay, Levin has been a consistent part of the Power 50 list for the people speaking up about LGBT.
Harvey Levin Net Worth
As of 2022, Harvey Levin has an estimated net worth of $50 million. After running the company for more than 15 years, Levin and his team of TMZ came to an agreement with Fox for the acquisition of TMZ to Fox for a deal which is reported to be worth less than $50 million.
Levin will continue to work in handling the day-to-day operations of the company and there are reports that he has already signed a multi-year deal with them. Levin has made smart use of the money he has earned by buying real estate in the California area including one of his real estate properties which he sold in 2015 for $3.6 million.
Harvey Levin News
Harvey Levine, Author at Times of San Diego  Times of San Diego

Britney Spears' head cracked open after fight with Sam Asghari: Report  Hindustan Times

TMZ investigates: Gilgo Beach Serial Murders  FOX 5 DC