Joanne Whalley Net Worth: How Rich is Val Kilmer's Ex-Wife?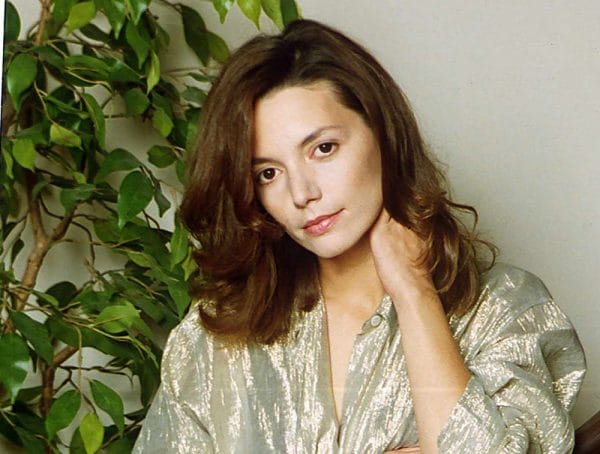 Joanne Whalley is a 61 years old English actress. She is best known for her outstanding performance in the movies "Dance with a Stranger", "Scandal", "The Secret Rapture", and "Mother's Boys". Joanne was previously credited as Joanne Whalley-Kilmer after she married actor, Val Kilmer in 1988. As of 2022, Joanne Whalley net worth is estimated to be roughly $5 million.
| | |
| --- | --- |
| Full Name | Joanne Whalley |
| Birth Date | August 25, 1961 |
| Birth Place | Salford, England |
| Profession | Actress |
| Ex-husband | Val Kilmer |
| Net Worth | $5 million |
Early life
Joanne Whalley was born on the 25th of August, 1961 in Salford, England. She grew up living in two places, Levenshulme and Stockport. For her study, she joined the Bredbury Comprehensive School. After some time, she left the school and attended Harrytown Convent Girls' School. She has also studied at the Braeside School of Speech and Drama based in Marple.
Joanne Whalley Net Worth & Career
Joanne has initially appeared as a child actor in several TV series like "How We Used To Live", and "Juliet Bravo". She also played some big roles in the TV soap operas "Emmerdale", and "Coronation Street". As she grew up, she had a brief experience as a singer in the pop group "Cindy & The Saffrons". She was also a member of the band "Slowguns". However, she left the band before they released their two songs.
Whalley received a sort of notice in 1982 after she appeared as Ingrid Rothwell in the TV adaptation of the novel "A Kind of Loving". But, it was in 1985 when she got her breakthrough role after she appeared as Emma Craven in the drama series "Edge of Darkness". Following that, she gave another mind-blowing performance in the TV series "The Singing Detective".
Joanne moved to Los Angeles after she got wed to actor Val Kilmer in 1987. Then, she appeared more in Hollywood compared to British series and movies. She portrayed the role of Christine Keeler in the 1989 drama movie "Scandal". After two years in 1991, she made an appearance in the psychological thriller movie "Shattered".
Whalley starred in the lead role in a 2000 TV movie titled "Jackie Bouvier Kennedy Onassis". She later portrayed the character of Queen Mary I in the BBC's serial "The Virgin Queen". Whalley appeared as Vannozza de Cattaneo in the historical drama series "The Borgias" in 2011.
Her recent movie work includes "Love Is Love Is Love", which was scheduled to premiere in April 2020 at the Tribeca Film Festival. However, due to the COVID-19 pandemic, the movie was rescheduled to its world premiere in September 2020 at the Deauville American Film Festival.
Joanne Whalley Personal Life
Joanne Whalley was married to American actor, Val Kilmer. She met him first time while working in the movie "Willow". The pair instantly fell in love, and they shared their wedding vows in 1988.
She gave birth to two kids named Mercedes and Jack while she was married to Val. Whalley even took a break from her acting career to raise her two kids. The couple filed for divorce on July 21, 1995, giving the reason as irreconcilable differences.
Joanne Whalley Net Worth
As of 2022, Joanne Whalley's personal wealth is estimated to be around $5 million. She has bagged the hefty sum from her acting career. Whalley is supposed to receive $27,500 per month as child support from her ex-husband, Val.
However, a few years back, she alleges that Val is not making a child support payment. Following that, she demanded Val's New Mexico-based ranch, which was worth $18.5 million. By claiming the ranch, she was claiming the amount that she rightfully owed from Val Kilmer.
Joanne Whalley News
The story of Val Kilmer and his ex-wife: where are they today?  Legit.ng

Return to the world of 'Willow'  Tufts Daily

Joanne Whalley On Returning As Queen Sorsha In 'Willow': Feels Entirely Natural To Be Wielding My Sword Again  Outlook India