Val Kilmer Net Worth: How Rich is the Actor Actually in 2022?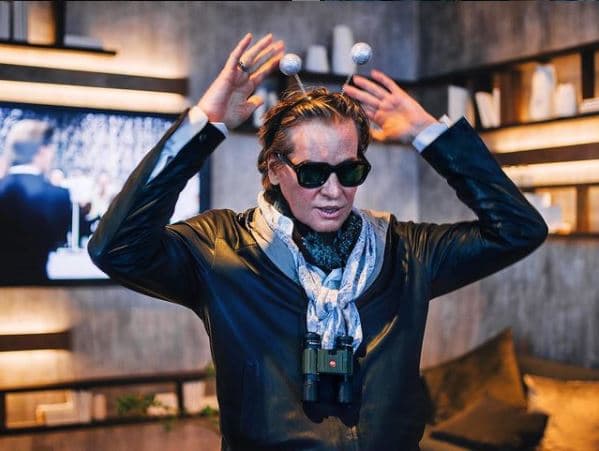 Val Edward Kilmer is an American actor who is best known for starring in multiple hit films such as Real Genius, Top Gun, Batman Forever, and Tombstone. As of 2022, Val Kilmer net worth is estimated to be around $30 million.
| | |
| --- | --- |
| Full Name | Val Edward Kilmer |
| Birth Date | December 31, 1959 |
| Birth Place | Los Angeles, California |
| Profession | Actor |
| Relationship Status | Single |
| Net Worth | $30 million |
Early Life
Val Kilmer was born on December 31, 1959, in Los Angeles, California. He studied at Berkeley Hall School but would later transfer to other schools too such as Chatsworth High School and Hollywood Professional School.
Kilmer had an early interest in acting and would be accepted into the Julliard School's Drama Division making him the youngest person to be accepted there at the time. Kilmer was impressive during his time there where he was part of the writing process as well as starring in the play they developed called How It All Began.
Val Kilmer Net Worth and Career
Kilmer started to be involved in plays on Broadway by first being part of the play called The Slab Boys. At the same time, he also started to be involved in other forms of acting such as an educational drama called One Too Many. Kilmer also focused on writing poems including his early release which was called My Edens After Burns.
Yet, it would be his involvement in the film called Top Secret that would be his breakthrough role as this film became a big hit in the comedy genre. As Kilmer gained the trust of producers about his expertise and growing popularity, he started to land more and more roles.
Kilmer would later become part of the cast of Top Gun which would become a blockbuster after grossing more than $340 million in the box office worldwide. In recent times, he has appeared in Song to Song in 2017 as well as the film called The Snowman was released that same year. He also reprised his role in the Top Gun sequel called Top Gun: Maverick.
Personal Life
Kilmer has dated many well-known women over the years including Ellen Barkin and Cher. Kilmer met Joanna Whalley in the set of the fantasy called Willow where Joanne was his co-star. The two would later marry and have two children together. However, they divorced later because of their differences.
In his memoir called I'm Your Huckleberry, Kilmer has mentioned that he hasn't had a girlfriend in over 20 years which does make a part of his day very lonely.
Val Kilmer Net Worth
As of 2022, Val Kilmer has an estimated net worth of $30 million. He earned $7 million for his role in Batman Forever back in 1995 and around $9 million for At First Sight. During that time, he was among the highest-paid actors.
Kilmer used to own over 6,000 acres of a ranch in New Mexico which he would later list for sale for $33 million. He sold a large part of the ranch to a billionaire for $18.5 million while he still owns a part of the property even today.
Val Kilmer News
The movie Val Kilmer called an "awful" experience  Far Out Magazine

Kurt Russell Isn't What Makes 'Tombstone' a Great Western  Collider

All 12 Movies Val Kilmer Plays A Real Life Person In, Ranked  Screen Rant