Jimmy Galante Net Worth: How Rich is James Galante Actually?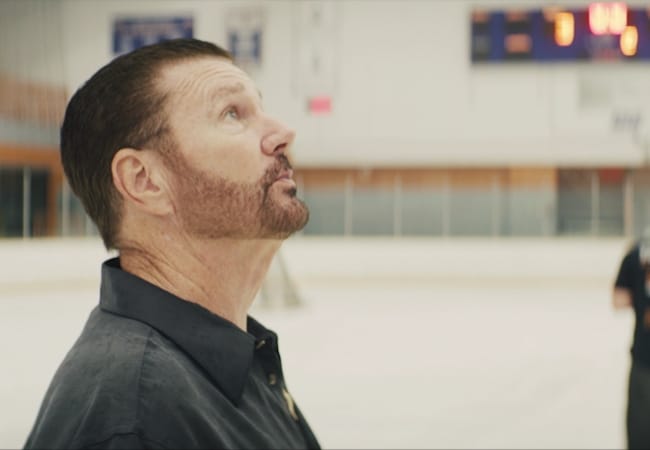 James Galante, better known as Jimmy Galante is an American convicted felon, who owned the defunct minor league hockey team, Danbury Trashers. He is also the former CEO of the Automated Waste Disposal (AWD), which holds the contracts of waste disposal for most parts of Western Connecticut, Westchester, and Putnam counties in New York. As of 2022, James Galante net worth is estimated to be around $3 million.
James Galante became the central part of the attraction after Netflix's latest installment of Untold sports documentaries premiered on August 30, 2021. The documentary highlighted the history of the hockey team, Danbury Trashers, brought by James which he gifted to his 17-year-old son.
| | |
| --- | --- |
| Full Name | James Galante |
| Birth Date | January 1953 |
| Birth Place | Bronx, New York, U. S. |
| Profession | Convicted felony, businessman |
| Wife | Roseanne |
| Net Worth | $3 million |
Early life
James Galante was born in January 1953 in Bronx, New York, United States. He has not provided insight detail on his early life, parents, and academic background.
Jimmy Galante Net Worth & Career
Jimmy initially served in the Air Force. In 1975, he was honorably discharged from the Air Force. Then, he served as a driver for a sanitation company for few years. In May 1979, he set up Automated Waste Disposal in Danbury, Connecticut. In a short time, he was able to build up a huge business empire.
The disposal company was handling 80% of garbage in Southern and Western Connecticut, Westchester and Putnam counties. The business empire was estimated to be worth more than $100 million. Jimmy's successful business days come to an end when he was investigated by the FBI for suspected ties to the mob. He was first time arrested and sent to 1-year prison for tax evasion in 1999.
The FBI raid one of his businesses in 2005, and from the raid, the investigators found a substantial amount of money and evidence. He was charged with over 70 charges which include racketeering, wire fraud, and mail fraud. Later, he was accused of making quarterly payments to the boss of Genovese family crime, Matthew Ianniello, to remove any competition that comes in the way of their business.
Jimmy was further accused of burning a competitor's truck in 1999 and kidnapping a driver at gunpoint. He was also sentenced to 87 months in prison after he admitted to paying the players of his hockey team, Danbury Trashers, more than the salary cap of $275,000 determined by the league to present them as no-show employees in his business.
Galante was released from federal prison in 2014 after serving nearly six years. After he was released, the government had already seized most of his assets. Jimmy lost control of his 25 businesses that were valued at over $100 million at that time.
Likewise, he lost the racing car collection, and other properties in Southbury, Connecticut. However, he was allowed to run his single company named Enviro Solutions which was not operating from his main business areas Connecticut and New York.
Jimmy Galante Personal Life
Jimmy Galante is married to a lady named Roseanne. From his marriage life, he has two children. In the recent documentary on Netflix, Jimmy has mentioned his son, AJ Galante as the love of his life. He even bought a minor hockey team, Danbury Trashers, for his son. The hockey team is famous for its violent streak. His son, AJ stepped into the hockey team's general manager, when he was just 17.
Jimmy Galante Net Worth
As of 2022, Jimmy Galante's personal wealth is estimated to be around $3 million. His net worth would have been over $100 million if the government hadn't seized most of his properties when he was arrested and convicted.
Jimmy Galante News
Former CT prosecutor who stole from James Galante has died  CTPost

Jimmy Galante Speaks on Danbury's San Gennaro Festival and Being Italian-American  i95rock.com