Kristin Tutor Eberts Net Worth: How Rich is Ronald Tutor's Daughter?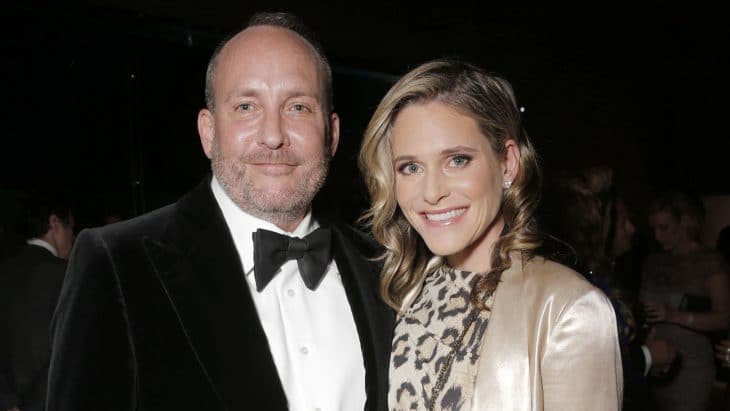 Kristin Tutor Eberts is an interior designer. Many people know Kristin because of the money and fame that her father Ronald Tutor has been able to achieve as a businessman who owns the Tutor Perini. As of 2022, Kristin Tutor Eberts net worth is estimated to be around $25 million.
| | |
| --- | --- |
| Full Name | Kristin Tutor Eberts |
| Birth Date | N/A |
| Birth Place | Hidden Hills, California |
| Profession | Interior Designer |
| Relationship Status | Married |
| Net Worth | $25 million |
Early Life
Kristin grew up in a place called Hidden Hills in California with a comfortable upbringing. From a young age, Kristin was attracted towards the fashion and style that was carried by her mother and mentions how she would try the different outfits of her mother alongside her friends.
This had a lifelong impact on her regarding art since she loved to deal with colors, shapes, and textures. It was this that helped her in bringing an appreciation towards art and interiors which led to her interest in interior designing as a career later on in her life.
Kristin went to the University of Southern California which was the same university that her father Ronald also went to.
Kristin Tutor Eberts Net Worth and Career
After graduating from college, Kristin started to work as a Production Assistant where she got the opportunity to work on several films including the well-known Spartan as well as the film called The Whole Ten Yards.
Kristin felt void working for others and thus she wanted to work on something of her own. This is when she came back to the roots of what interested her. These passions were for fashion and art. Because of this, Kristin decided to start her own clothing store which also had the element of being an art gallery.
The name of this store was called Aura which was started in 2006. The very next year Kristin decided to start another store called Little Aura which was focused on clothing for children. The reason she started a children's store was because of the need she felt in the market for children's clothes after her own pregnancy.
However, within 5 years of starting her business, Kristin decided to cut her losses and get into interior designing as the businesses she was operating were not able to be sustainable. Yet, her previous experience in business proved to be valuable as she received the necessary knowledge and skills needed in order to run her own business.
Kristin named her interior designing company as TutorEberts Design which has focused on adding the elements of her experience in travel and lifestyle into the brand. The work that her clients receive is based on her expertise in art and lighting which is key for being an interior designer. Her work with patterns, colors, and textures has also been equally helpful for her work.
Personal Life
Kristin Tutor is married to Christopher Eberts who is a film and television producer. Together, they have two children. However, her husband was part of several crimes including wire fraud and money laundering for which he pleaded guilty. As a result of this, he was sentenced to four years in jail among which he served two years.
Kristin Tutor Eberts Net Worth
As of 2022, Kristin Tutor Eberts has an estimated net worth of $25 million. Her father Ronald Tutor is estimated to be worth around $300 million having built a huge fortune through his business ventures.
Because of the assets of her family, Kristin has been able to have such a high net worth with her once listing her custom-designed mansion for close to $30 million.