AJ Galante Net Worth: How Rich is AJ Galante Actually in 2022?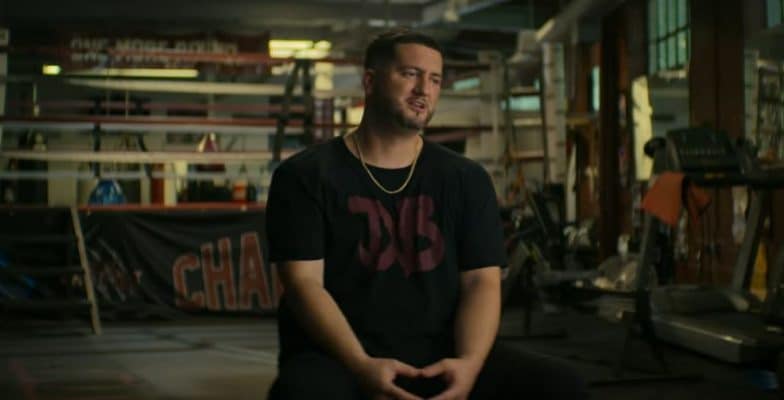 AJ Galante is a former American hockey team manager. He is better known as the son of Jimmy Galante, who gifted him a minor league hockey team, the Danbury Trashers when he was 17. AJ has recently been featured on Netflix's documentary series Untold: Crime and Penalties. AJ Galante net worth is still unknown and is under review at the moment.
| | |
| --- | --- |
| Full Name | AJ Galante |
| Birth Date/Age | N/A |
| Birth Place | New York, United States |
| Profession | Former Hockey team manager |
| Relationship Status | N/A |
| Net Worth | Under Review |
Early life
AJ Galante was born in New York, United States. He was born to garbage magnate, Jimmy Galante. AJ grew up with his family in New Fairfield, Connecticut. Since he was a kid, he got attracted to hockey. He even played hockey while attending school.
AJ Galante Net Worth & Career
AJ has attended the New Fairfield High School, where he was an alternate team captain on the school's hockey team. When he was in senior year, he had a serious injury to his knee. In the hockey match, he was a defenseman, and accidentally, he hit a kid. After that, the opponent players came after him, which left him with a severe knee injury.
Following the incident, he couldn't play hockey anymore. Jimmy loved his son so much, and to make him happy, he purchased a franchise minor league hockey team in April 2004, which was named, Danbury Trashers. AJ still remembers how the idea of buying the hockey team came up.
AJ was having his dinner with his family, and his father out of nowhere said, "If I ever buy a hockey team, you are going to run it". He responded by saying "Yeah, Sure". Just two days later, Jimmy came up with the news that he bought the hockey team.
The hockey team, Danbury Trashers became popular for its fights and rough play on the rink between 2004 and 2006. The fans were enjoying every league game. AJ was looking after the team as a general manager. However, after Jimmy was arrested in 2006, the hockey team was ceased.
AJ then started working as a truck driver for a while. He used to visit his father at least twice a month. AJ decided to enter in the world of boxing as a manager after one of his friends asked help for managing a fighter in 2011. Following that, he started a Champs Boxing Club in Danbury. He has also served as the Vice President at CT USA Boxing.
AJ Galante Personal Life
AJ Galante has not revealed his present relationship status yet. He has been popular mostly because of his father, Jimmy Galante. Most of the information related to his personal life is still yet to get unveiled. He is currently running an Instagram account, prize promotions, where he promotes upcoming boxing events.
AJ Galante Net Worth
AJ Galante has not disclosed his net worth value yet. He has been lately busy working as a boxing promoter. His net worth might not be big as his father, who used to own 25 different businesses valued at over $100 million. However, at present time, his father, Jimmy Galante's net worth is estimated to be around $3 million.