Jim Bakker Net Worth: How Rich is the Televangelist Actually?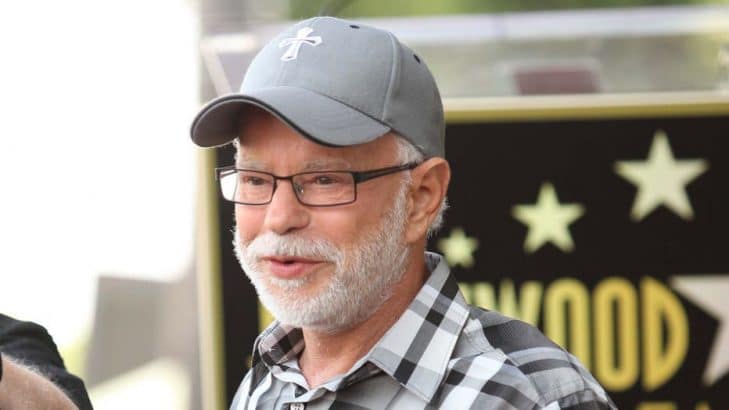 James Orsen Bakker, who is better known as Jim Bakker, is an American televangelist. Bakker gained recognition by hosting the television show called The PTL Club along with his wife of the time Tammy Faye. As of 2022, Jim Bakker net worth is estimated to be around $700,000.
Over the years, Bakker started to face multiple allegations which included cases of sexual conduct as well as fraud. This led to a downward spiral in his life including divorce and a sentence to jail. He started to appear as a televangelist again after his time in jail through The Jim Bakker Show where his focus is on the prophecies that have been mentioned in the Bible.
| | |
| --- | --- |
| Full Name | James Orsen Bakker |
| Birth Date | January 2, 1940 |
| Birth Place | Muskegon, Michigan, U.S. |
| Profession | Televangelist |
| Relationship Status | Married |
| Net Worth | $700,000 |
Early Life
Bakker studied at the North Central University where he met Tammy Faye. The two fell in love with Bakker working at a restaurant at the time while Faye was working in a boutique. In 1961, they decided to get married and dropped out of university to focus on being evangelists.
Jim Bakker Net Worth and Career
The young couple started to work for Christian Broadcasting Network (CBN). Though the network's audience was pretty small, the experience provided a lot of learnings for them about being presenters since they were a key part of the show called Come On Over. This led to CBN deciding to get Bakker to host the show called The 700 Club that started to gain a bigger audience and soon became the top show of the network. However, internal conflicts within the different stakeholders led to Bakker deciding to leave the network for good.
Bakker and his wife decided to start their show since they had both the skills and knowledge. This led to the birth of The PTL Club. This show rapidly gained a huge following and over the years had big contributions from the audience. An estimate is that the contributions to the show were exceeding $1 million every week. Everything seemed to be going great for Bakker and Tammy but a vicious cycle would start when Bakker became accused of sexual misconduct to the church secretary Jessica Hahn.
Bakker was forced to resign and further investigations found out that he had also been misusing the ministry funds that were generously donated by his audience. In the investigations, it was found out that he used $350,000 to develop Heritage USA though he had told the viewers that this money would be used for overseas missions.
Furthermore, it was also found out through the IRS that he had taken $1.3 million from the ministry funds for his benefit. Things got worse in terms of his perception as a film called Fall from Grace was released which gave the biography of the rise and dramatic fall of Bakker. After serving time in jail, Bakker was released on parole with a fine of $500,000. Since being released, he has released a book called Time Has Come: How to Prepare Now for Epic Events Ahead.
Personal Life
After Bakker's marriage with Tammy Faye, they had two children together who were named Tammy Sue and Jamie Charles. However, after being together for several decades, they decided to go their separate ways and divorced with one of the main reasons for Bakker's marriage falling apart was the serious allegations that he was facing.
Bakker would later marry Lori Beth Graham who has also been active in her career as a televangelist. They have five adopted children together.
Jim Bakker Net Worth
As of 2022, Jim Bakker has an estimated net worth of $700,000.
Jim Bakker News
Elton John's musical about Tammy Faye Bakker to land on Broadway next season  EL PAÍS USAElton John Tammy Faye Musical Will Come to Broadway Next Season  PlaybillView Full Coverage on Google News

Jessica Hahn's Husband Files for Divorce  PEOPLE

Why televangelist Tammy Faye Bakker drew a large LGBT following  ABC News