Tammy Faye Bakker Net Worth: How Rich was Jim Bakker's Wife?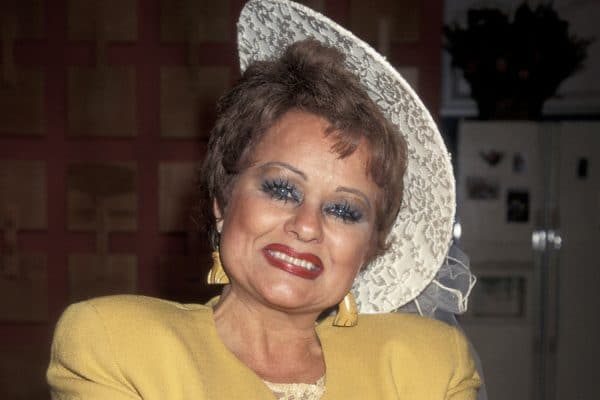 Tamara Faye Messner was an American evangelist, singer, and author. Tammy Faye gained popularity after appearing in The PTL Club which was a televangelist program she did alongside her husband at the time, Jim Bakker. Tammy Faye Bakker net worth at the time of her death is estimated to be around $500,000.
Her husband Jim Bakker was later charged with several allegations including sexual misconduct and misused of ministry funds that led to Tammy getting a lot of bad press as well. Tammy moved on from Bakker by marrying Roe Messner but her life was strained in her older years because of a recurring case of colon cancer.
| | |
| --- | --- |
| Full Name | Tamara Faye Messner |
| Birth Date | March 7, 1942 |
| Birth Place | International Falls, Minnesota, U.S. |
| Profession | Evangelist, Singer, and Author |
| Relationship Status | N/A |
| Net Worth | $500,000 |
Early Life
Tammy grew up in Minnesota with both of her parents being preachers. This had a big influence on her choices from her career as she grew older. She studied at North Central Bible College where she would meet her future wife Jim Bakker as well. They found an instant connection as both of them were grounded on topics about religion. This led to their marriage and also a bold decision to quit college to become evangelists.
Tamara Faye Messner Net Worth and Career
They initially started working for a company called Christian Broadcasting Network (CBN) where the couple became hosts of a television show called Come On Over. Though the network and its audience were small, they grew over time in popularity. Later on, Tammy and Bakker started their show called The PTL Club after facing some disagreements internally with members of CBN.
The PTL Club became a very popular show and over time, started to bring about a large audience watching the show every single week. They asked for contributions on the show which managed to bring in millions of dollars every year which was meant to be used for the betterment of society and spreading the mission they had spread to the audience through the show. Among their biggest investments was in using $200 million of the funds from the show to create Heritage USA which was a theme park.
Tammy became well known among the Evangelist groups with some of the actions that were applauded by people was the support that she provided to the victims of HIV-AIDS. She also advocated in the show to her fans to pray for the souls who had fallen for this fatal disease. Fans started to notice some of the problems Tammy herself was facing including prescription drug addiction.
Personal Life
After marrying Jim Bakker, Tammy gave birth to two children. However, Bakker fell to several allegations that led to jail time and heavy damage to their reputation. This also caused irreparable damage to their marriage which would lead to a divorce.
Tammy moved on and married Roe Messner who worked as a property developer. But Roe too fell into different allegations including bankruptcy fraud with him owing around $30 million from different creditors. Tammy shared the entire story of all of these events in her memoir called Tammy: Telling It My Way.
Tammy was diagnosed with colon cancer and started her battle with cancer. To inspire her fans, she even wrote a book called I Will Survive… and You Will, Too! Even with her battles, she was also still active to the ability that she could in helping to preach for different movements that she believed in. Yet, she lost the battle to cancer in 2007 after fighting it for 11 years.
Tamara Faye Messner Net Worth
Tammy Faye Messner had an estimated net worth of $500,000.
Tamara Faye Messner News
SHOWBIZ Billy Porter, queer novel, 'Tammy Faye,' queer DJ, Bella Ramsey  Windy City Times

Tammy Faye Bakker Is Broadway Bound. As a Musical.  The New York TimesElton John Tammy Faye Musical Will Come to Broadway Next Season  Playbill

The thighs of Tammy Faye: Jessica Chastain and Jeremy Strong dance to Madonna in hotel room  Yahoo Entertainment