Jessica Chastain Net Worth, Age, Height, and Instagram
Jessica Chastain is an American actress and film producer who is best known for her starring in the films The Help, It Chapter Two, and A Most Violent Year. She even won a Golden Globe Award in 2012 for her role in the movie Zero Dark Thirty.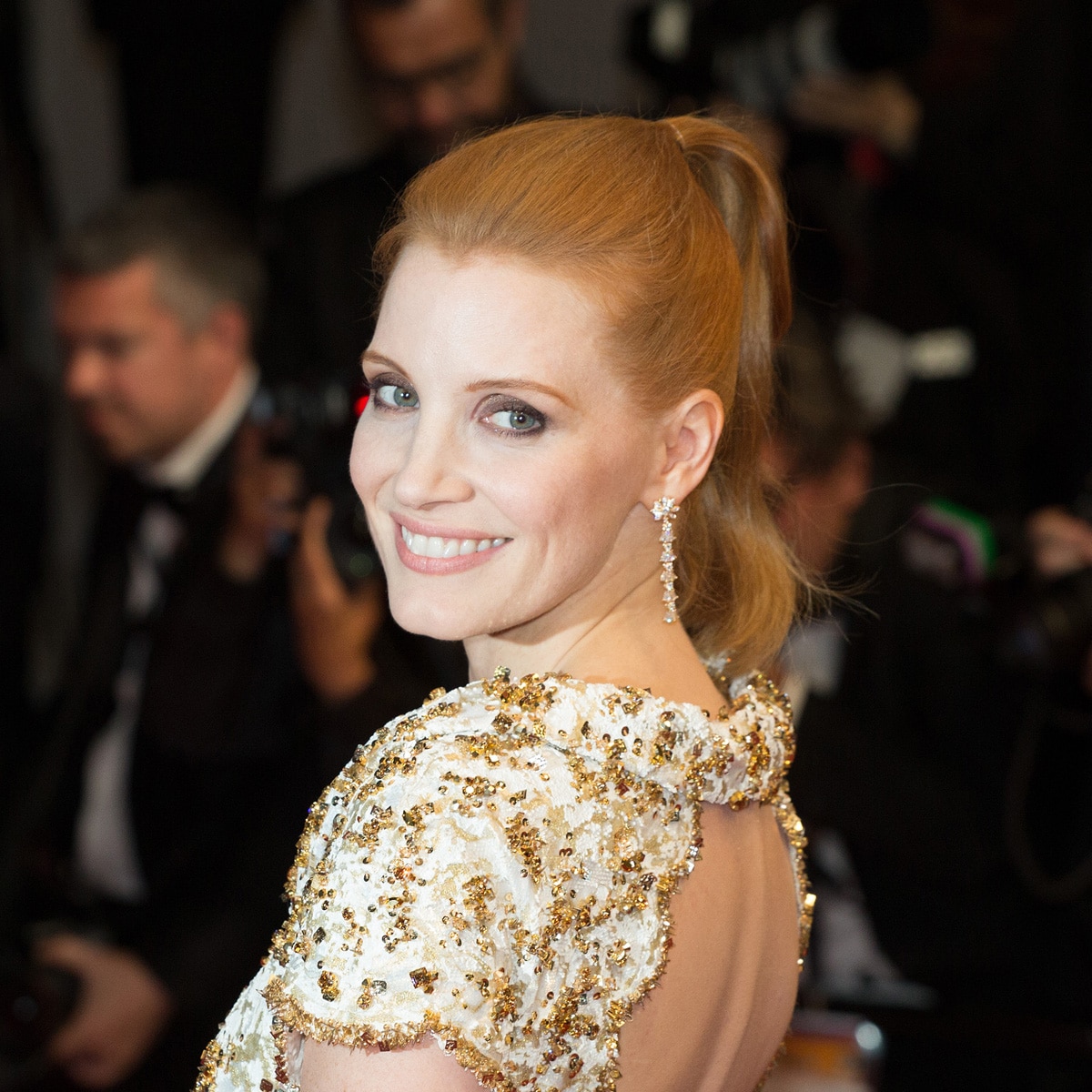 Early Life
| | |
| --- | --- |
| Full Name | Jessica Michelle Chastain |
| Birth Date / Age | March 24, 1977 / 45 Years Old |
| Birth Place | Sacramento, California |
| Source of Wealth | Acting |
| Relationship Status | Married To Gian Luca Passi de Preposulo |
| Height | 5 ft. 4 in. / 1.63 m. |
| Net Worth | $45 Million |
Chastain was born in March of 1977 to parents Michael Monasterio and Jerri Renee Hastey. Her father was a rock musician who passed away in 2013. Interestingly, Chastain says she was estranged from Monasterio and that there is no father listed on her birth certificate.
Thus, Jessica and her four siblings were raised by their mother and stepfather Michael Hastey, a firefighter. While attending El Camino Fundamental High School in Sacramento, Chastain found performance arts as an outlet. As a result of too many absences, she didn't qualify for graduation, but she'd later obtain her adult diploma.
From 1996 to 1997, Chastain went to Sacramento City College. Then in 1998, she completed her education at the American Academy of Dramatic Arts and coincidingly made her professional stage debut as Juliet in the production of Romeo and Juliet.
Impressively, Chastain was offered and funded a scholarship to the Julliard School in New York City by the late actor Robin Williams. She would graduate in 2003 with a Bachelor of Fine Arts degree.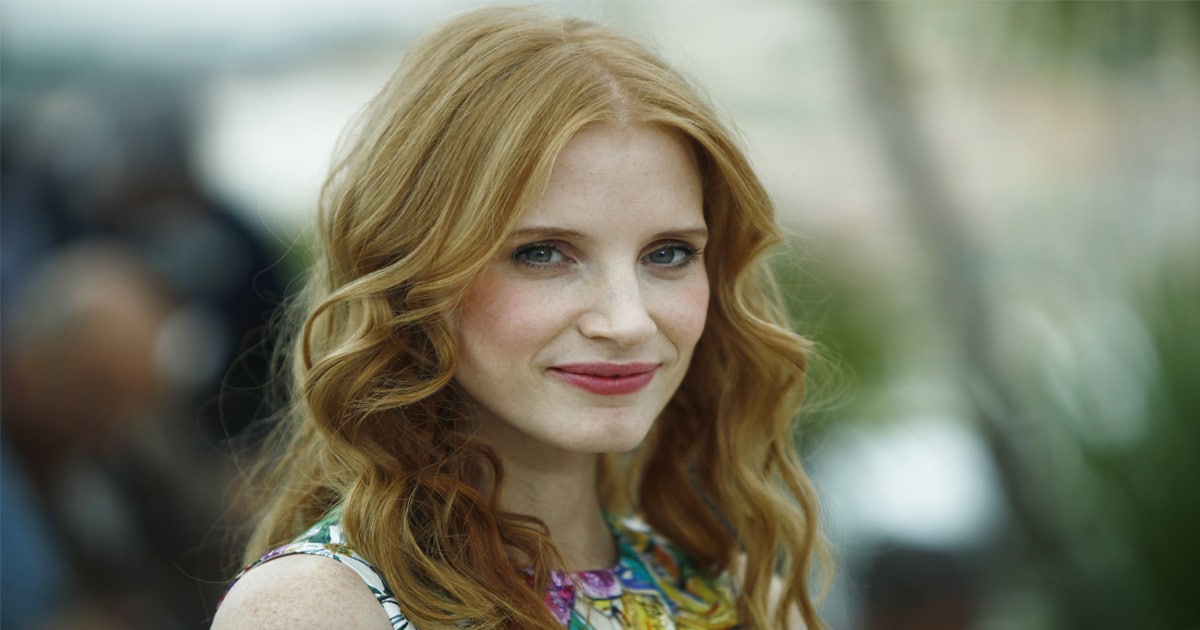 Jessica Chastain Net Worth and Career
From 2004 to 2007, Chastain appeared in several different television series including Veronica Mars and Law & Order: Trial by Jury. Then, she made her big-screen debut in 2008 as the titular character in the drama Jolene.
2011 was without a doubt Chastain's breakthrough year. Most notably, she played a loving mother alongside Brad Pitt in the film The Tree of Life. Also that year, the actress shined in a star-studded cast in The Help. The movie grossed $216 million at the box office.
Chastain's highest-grossing release was Madagascar 3: Europe's Most Wanted in which she voiced Gia the Jaguar with an Italian accent. The smash-hit grossed $747 million in global revenues.
Her performance as a CIA intelligence analyst in Zero Dark Thirty earned her a Golden Globe Award for Best Actress in a Drama. Along with the horror film Mama, Chastain became the first performer in 15 years to have leading roles in the top two films at the box office.
The actress had an immensely successful 2014 as well, appearing in the box office sci-fi hit Interstellar along with the critically-acclaimed crime drama, A Most Violent Year. By this point, she was a known name worldwide.
Jessica Chastain Instagram
Over the course of her career, Chastain has amassed a fanbase that extends across the globe. Currently, she possesses 4.0 million followers on her Instagram account. All the while, her Twitter profile has roughly 864,700 followers as of 2022.
Jessica Chastain Age
As of January of 2022, Chastain is 45 years of age. Making her acting debut in 2004, the actress has accomplished a lot in her almost 20-year career. Expectedly, Chastain is still active. Her newest movie, a spy film titled The 355, was released in the first week of the new year.
Co-starring alongside Penelope Cruz, Fan Bingbing, and Diane Kruger, The 355 is projected to gross a disappointing $2-7 million in its opening week. Early reviews from critics call the movie's plot uninspired while giving some praise to the cast.
Personal Life
Chastain started dating Gian Luca Passi de Preposulo in 2012 and the two finally married in 2017. Preposulo is an Italian count of the Passi de Preposulo noble family and an executive for the fashion brand Moncler.
Right now, the couple is residing in New York City with their two children. Their firstborn, a daughter named Guiletta, was born through a surrogate in 2018. Then, their second child was born in 2020.
Tragically, Chastain's younger sister Juliet committed suicide in 2003 at the age of 24 following years of substance addiction. Nowadays, the actress supports charitable organizations that promote mental health.
Chastain stands approximately five-foot-four or 163 centimeters. She is also said to weigh around 125 pounds or 56.7 kilograms. Comparatively, she is about the same height as actresses Mila Kunis and Kerry Washington.
Jessica Chastain News
Jessica Chastain graces Marrakech International Film Festival with Cong Tri dress  VnExpress InternationalJessica Chastain, 46, puts on a classy display in a strapless ensemble while attending the closing ceremony at  Daily Mail

Jessica Chastain, a political animal during times of self-censorship in Hollywood: 'I can't stay quiet just to keep working'  EL PAÍS USA

8 Most Underrated Jessica Chastain Movies, Ranked  Collider