Dick Strawbridge Net Worth: How Rich is Dick Strawbridge Actually?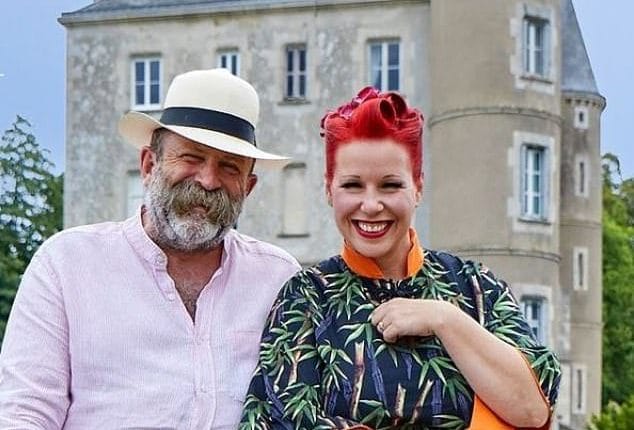 Richard Francis Strawbridge, better known as Dick Strawbridge is a famous British TV personality, engineer, and retired army officer. He is best known for his appearance on the British Channel 4's documentary series "Escape to the Chateau". As of 2022, Dick Strawbridge net worth is estimated to be around $3 million.
| | |
| --- | --- |
| Full Name | Richard Francis Strawbridge |
| Birth Date | September 3, 1959 |
| Birth Place | Burma |
| Profession | Reality TV personality, engineer |
| Wife | Angela Newman |
| Net Worth | $3 million |
Early life
Dick Strawbridge was born on 3rd September 1959 in Burma. He was born to parents, George and Jennifer Strawbridge. His father, George used to work in the oil industry. He spent his childhood days growing up in County Antrim, Northern Ireland. Dick also completed his early school education in County Antrim. Later, in 1971, he joined Ballyclare High School. He came out as a high school graduate in 1976.
Dick was earlier more interested in becoming an army officer. He initially completed O Levels and then attended sixth form college. Dick finally got enrolled at The Royal Military Academy Sandhurst. In 1979, he received a commission in British Army after he attended Welbeck college and Sandhurst Military academy.
Dick initially became a member of the Order of the British Empire in 1993, and after six years, he was promoted to Lieutenant Colonel. After two years in November 2001, he left the army.
Dick Strawbridge Net Worth & Career
After leaving the army, Dick started appearing as an engineer and an environmental expert on the various TV programmers. His early TV show appearance came as one of the contestants on "Scrapheap Challenge". He was in the team, Brothers in Arms, who eventually won the TV series. After that, he replaced Robert Llewellyn and became the main presenter of the show.
Dick later appeared on the BBC Two's TV series "It's Not Easy Being Green". He appeared in the series along with his family. The first series started on March 28, 2006, where his family moved to a new house near St Austell. In the second series, Dick and his son, James helped other public members in their large and small ecology projects.
Along with his son, James, he appeared in 20 part series called "The Hungry Sailors" in 2011. The British lifestyle show was broadcast on ITV, where they were seen purchasing local food, and later cooking it. In 2013, Dick and his son, James appeared as a presenter of the ITV Food series "Saturday Farm".
Dick received wide recognition after he appeared in Channel 4 documentary series "Escape to the Chateau". He appeared in the series along with his wife, Angel Adoree. The documentary series follows the story of Dick and Angel buying, renovating, and redecorating the 19th century build chateau, Chateau de la Motte-Husson, which is located in France.
In the first season of the series, the couple worked on the installation of running water, heating, and electricity in the entire 45 room castle. The castle was renovated and had not been used by people for living in past forty years. The last season of the series started on 15 November 2020 and was last aired on 25 December 2020. Season 7 took place in France during lockdown at the ongoing COVID-19 pandemic.
Dick Strawbridge's Wife & Children
Dick Strawbridge has been married twice in his life. He was first married to Brigit A. Weiner in 1982. With her, he shares two kids; James and Charlotte. The couple parted their ways in 2010. Dick later tied the knot with Angel Adoree in November 2015. He has two kids from his second marriage; Arthur Donald and Dorothy Francis.
Dick Strawbridge Net Worth
As of 2022, Dick Strawbridge's net worth is estimated to be around $3 million. According to sources, Dick and Angel purchased their chateau for $388,314.18 in 2015. The chateau is currently valued at $2,773,672,71. After renovation, the pair have been using the chateau as a wedding venue, charging the average cost of $47,152.43 with 80 wedding guests.
On the other side, his wife's (Angel Strawbridge) net worth is estimated to be around $2 million.
Dick Strawbridge News
Dick and Angel Strawbridge unveil towering Christmas tree inside castle home  HELLO!

Dick Strawbridge and Angel Adoree speak out on potentially giving up chateau following Channel 4 series axe  GB News

Angel and Dick Strawbridge make shocking revelation about chateau home  HELLO!