DC Young Fly Net Worth, Wife, Tour, and Real Name
DC Young Fly is an American television and internet personality who is best known for being a recurring cast member on the MTV show Wild 'N Out. He is considered to be a comedian and a rapper as well.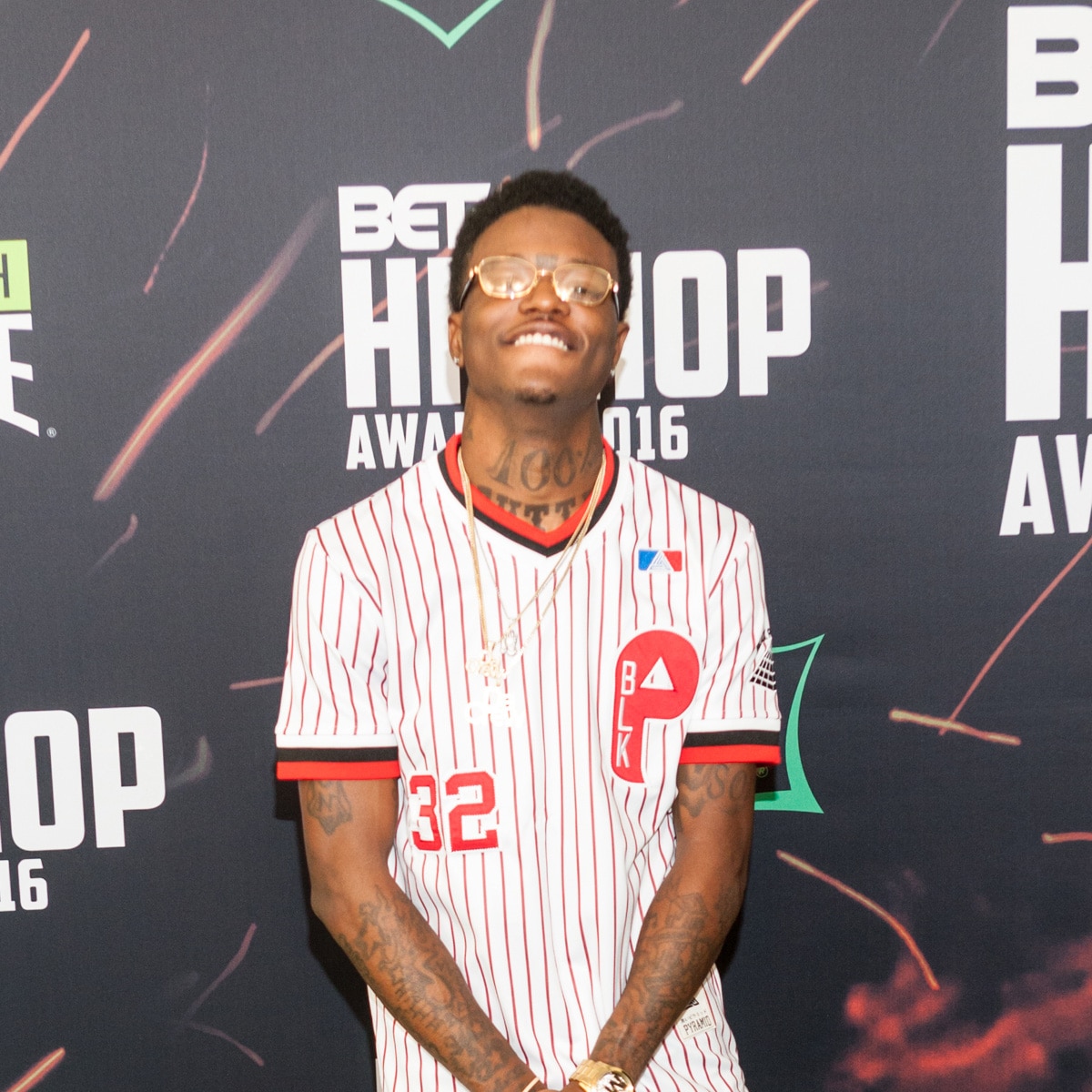 | | |
| --- | --- |
| Full Name | John Whitfield |
| Birth Date / Age | May 2, 1992 / 29 Years Old |
| Birth Place | Atlanta, Georgia |
| Source of Wealth | Television / Internet |
| Relationship Status | Dating Jacky Oh |
| Height | 5 ft. 11 in. / 181 cm. |
| Net Worth | $2 Million |
Early Life
Whitfield was born in May of 1992 in Atlanta, Georgia. Specifically, he grew up in the west Atlanta neighborhood of Adamsville. We know that his father's name is Solomon and that his parents got divorced when he was 14 years old. Young Fly is close with his mother, moving her out of the hood as soon as he could.
Meanwhile, DC was involved in drug-related activities from an early age. In fact, he and his closest friends called themselves "Da Crew".
The entertainer attended Benjamin E. Mays High School in Atlanta where he was considered a class clown by his teachers and peers. Tragically, Young Fly's brother was murdered in 2011. Then, his father passed away after battling Alzheimer's disease for several years.
Actually, DC decided to officially begin rapping to honor his late brother, who was an aspiring rhymer.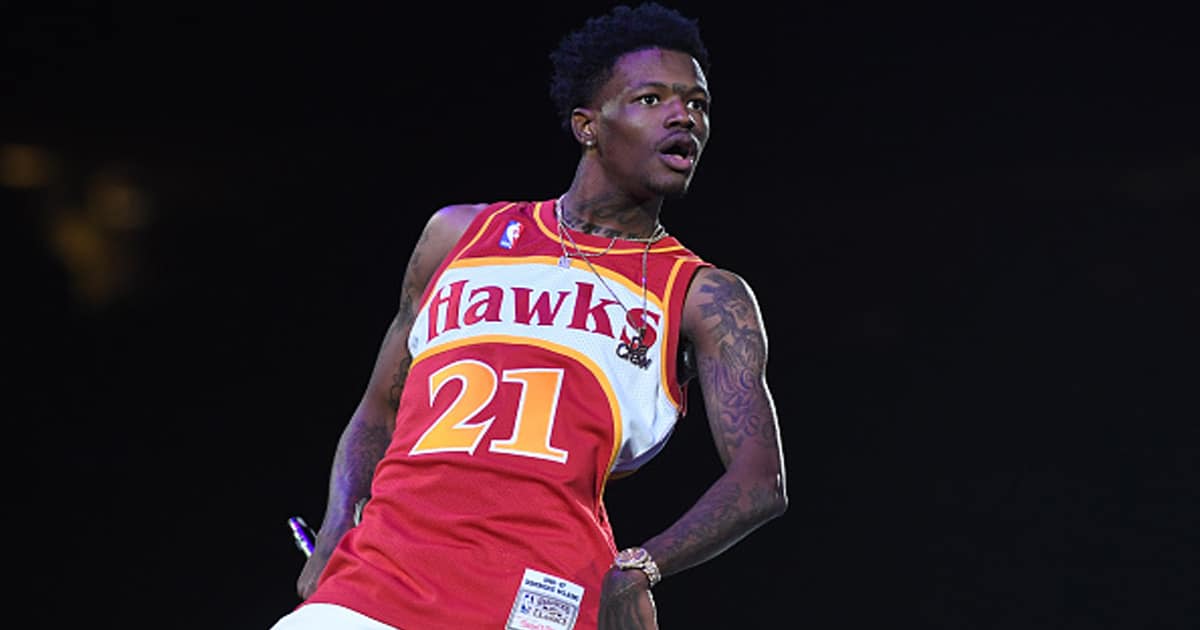 DC Young Fly Net Worth and Career
Young Fly's original rise to fame came through posting videos on the Vine platform in 2013. His comedy quickly became one of the more popular strings of uploads on the outlet. He was known to roast high-profile celebrities such as Kevin Hart, Meek Mill, and LeBron James.
He then jumped into the music industry in 2014, dropping his debut track titled Westside Connections. Other popular songs came shortly after, including M.A.P, Right Now, and No Weed.
Managing to remain relevant over the next couple of years, DC joined the cast of Nick Cannon Presents: Wild 'N Out. The improv comedy sketch show ran for over a dozen seasons. DC was a recurring character on seasons eight through 13.
Young Fly has continued to shine outside of the MTV show. Since 2016, the comedian has ventured into the world of acting. That year he appeared in the films #DigitalLivesMatter and Almost Christmas. Then, he was seen in the 2018 film Armed as well as a few television shows.
In 2017, he dropped a pair of rap albums titled The 85 South Live Variety Show and Supplyin Pressure. Standout tracks include FawwwkUMean, Don't Play With Me, and Dey Hate.
The entertainer has continued to have a strong following on his social media accounts, which nets him a yearly earning. First, he boasts an impressive 11.4 million followers on Instagram. All the while, his Twitter profile possesses 598,200 followers.
Always a lover of comedy, DC has gotten on stage recently. In fact, he opened his own improv comedy club in 2021 called "DC Comedy Exchange". The club is located down in Miami, Florida.
Additionally, he has made a chunk of money through his merchandise line. On his site, fans can purchase apparel on a limited edition basis.
DC Young Fly Tour
Young Fly has gone on the road touring both for music and for comedy. In 2019, he accompanied rappers Eric Bellinger, Ye Ali, and Sy Ari Da Kid on tour. Furthermore, fans can currently purchase tickets for his 2022 road dates.
As of now, he is set to perform in cities such as Nashville, Minneapolis, Washington D.C., Brooklyn, and Chicago. Acts that will be with him include Lil Duval, DeRay, and B Simone.
DC Young Fly Wife
Though not officially married, Young Fly has been romantically involved with model Jacky Oh for several years. After meeting on the set of Wild 'N Out, the couple is now a family with a daughter named Nova being born in 2016.
Jacky Oh is an actress, model, and television personality who has a strong following on Instagram. Meanwhile, you can see her and Nova often in DC's YouTube videos. The family currently resides in Los Angeles, California.
The estimated $2 million DC Young Fly net worth comes from his wide-ranging talents. Over the years, he has been successful in the worlds of comedy, music, and entertainment in general. It appears as though he is currently focusing on his comedy act more than anything else.
DC Young Fly