Danya Mohammed Net Worth: How Rich is 'Dubai Bling' Star?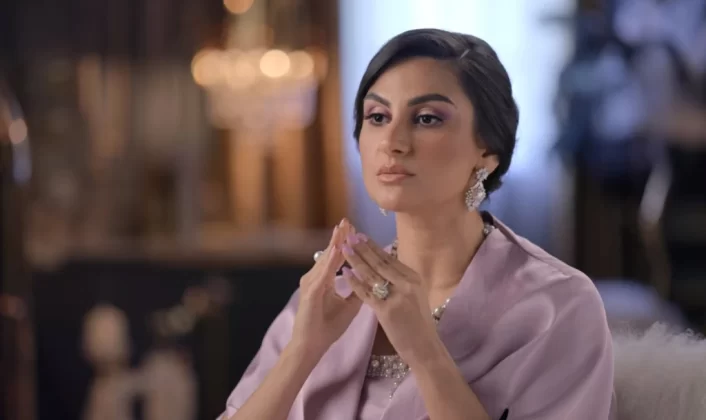 Danya Mohammed is an Emirati entrepreneur, beauty vlogger, and social media star. She is best known as the wife of an Emirati disc jockey, DJ Bliss, who appears on the Netflix series, Dubai Bling. Danya is a popular YouTube vlogger who is also known as Diva Dee. She is known for creating and sharing beauty and makeup-related content on YouTube. As of 2022, Danya Mohammed net worth is roughly around $1 million.
| | |
| --- | --- |
| Full Name | Danya Mohammed |
| Birthday | March 31, 1983 |
| Birthplace | Dubai, UAE |
| Profession | Entrepreneur, YouTube vlogger |
| Husband | DJ Bliss |
| Net Worth | $1 million |
Early Life
Danya Mohammed was born on March 31, 1983, in Dubai, United Arab Emirates. Not much is unveiled about her early life, parents, and education. However, it is revealed that she has attended The Sheikh Mohamed bin Zayed Scholars Program. She also shared a picture of her reading a speech during her graduation ceremony in January 2017.
Danya Mohammed Net Worth & Career
View this post on Instagram
Danya is also known by her online moniker, Diva Dee. In fact, she runs a YouTube channel name, Diva Dee. Danya started a YouTube channel after seeing her husband, DJ Bliss' enthusiasm for content creation. Then, she started making and editing her own videos. In the beginning, she used to make travel vlogs. After some time, she made videos in the makeup and beauty genres.
Danya uploaded her first video on January 2, 2019, with the title, What Girls Really do In Europe!!!. After that, she continued making videos and uploaded them on her channel. She is mostly known for making content related to makeup and beauty secrets. Along with that, she also makes review videos on eyebrow artists and makes artists in Dubai.
Danya recently reviewed a make artist for a wedding glam look on July 26, 2022. She gave five stars to the makeup artist on her video. Besides reviewing makeup artists, she also makes videos related to her appearance on the Netflix series, Dubai Bling. On September 21, 2022, she uploaded a video with the title, I can finally reveal my little secret with the hashtag Dubai bling @Netflix.
Her channel's subscriber is increasing and presently stands at 120K subscribers. She has also been involved in several brand endorsements such as Mahallati Jewellery, Bambini Fashions, Gaffe Studios, and Gucci.
Danya Mohammed's Husband & Personal Life
Danya Mohammed is married to renowned Emirati musician, DJ Bliss. The pair reportedly turned into a married couple in March 2015. Danya and DJ Bliss tied the knot in a lavish wedding that nearly 600 guests attended their wedding. However, out of 600 guests, she only knew 50 people. Danya became a mother first time on September 9, 2018, when she gave birth to a son, Zayed. Then, on October 2, 2020, she gave birth to a daughter, Meera.
Danya and DJ Bliss have also been argumentative in front of the cameras. In the Netflix series, Dubai Bling, Bliss shared that he wished to go through plastic surgery to have rock-hard six-pack abs. However, Danya was not quite happy with his decision and told her husband, You are p****** me off whilst storming off camera. Danya had an argument with Bliss just after seven minutes after the pair were introduced to audiences in episode two.
Danya is also popular on Instagram, where she is followed by 243K people. In her Instagram bio, she mentioned herself as being the first Emirati female cast of the Netflix reality series, Dubai Bling. Danya shared her recent Instagram post on November 12 with the caption The Bling Takeover #blingempire X #dubaibling! LAX DXB.
Danya Mohammed Net Worth
Danya Mohammed's net worth is estimated to be around $1 million as of 2022. She has amassed a hefty sum from her YouTube channel and several social media brands. As a social media influencer, she earns an estimated monthly revenue of around $3539. Likewise, the beauty vlogger generates around annually $50,000 from YouTube.