DJ Bliss Net Worth: How Rich is 'Dubai Bling' Star Actually?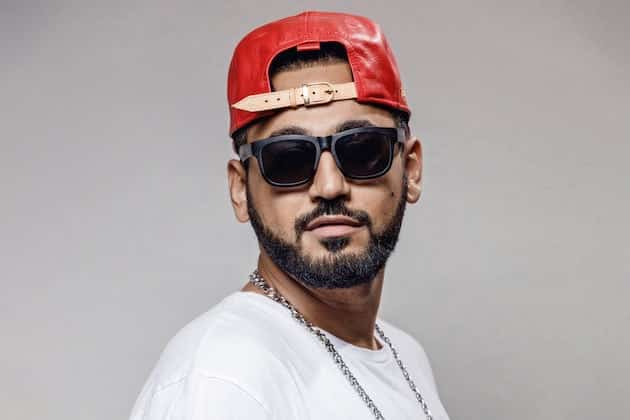 Marwan Parham Al Awadhi, better known as DJ Bliss is an Emirati DJ, emcee, TV presenter, and reality star. He is best recognized for his compilation album, The Projects, which peaked at the top 10 on Virgin's Middle East album chart. Bliss is also known for his appearance in the Netflix series, Dubai Bling. As of 2022, DJ Bliss net worth is roughly around $1 million.
| | |
| --- | --- |
| Real Name | Marwan Parham Al Awadhi |
| Birthday | June 6, 1981 |
| Birthplace | Dubai, United Arab Emirates |
| Profession | DJ, Emcee, TV presenter |
| Wife | Danya Mohammed |
| Net Worth | $1 million |
Early Life
Bliss was born on June 6, 1981, in Dubai, United Arab Emirates. Bliss has a brother who taught him to play guitar and drums. He eventually fell in love with music after learning to play guitar and drums. Bliss started his career in high school where he also had a radio show.
Bliss was likewise performing in a band, KRAK. During that time, he started to DJ at his friends' parties. Along with that, he used to perform as a guest DJ on Radio One on Crazyspin.com and Teenzpoint.com. As of now, he is considered one of the top-performing DJs in the Emirates.
DJ Bliss Net Worth & Career
View this post on Instagram
Bliss started his music career in the late 1990s by working small DJ jobs at a theme park. Then, he progressed a DJ work on a Dubai radio station. After a few years, he won the Middle East Regional Palm DJ of the year award. In the early 2000s, he started presenting the TV show, That's Entertainment. After the success of the show, he became one of the most in-demand local DJs and TV personalities.
In 2005, DJ Bliss competed at the Middle East DJ competition and won the top prize. After winning the competition, he got the opportunity to DJ at a renowned nightclub in London, the Ministry of Sound. Likewise, he has spun at private parties for renowned musicians such as Akon and Kanye West.
In addition to that, he also hosts his 411 Nights and performs in clubs like People by Crystal. He has also DJ'ed on the international tour and played at different venues in Paris, Hong Kong, Barcelona, and Malaysia.
Bliss previously hosted the show called That's Entertainment TV Show and was referred to as the Ryan Seacrest of the Middle East. While hosting the show, he had taken interviews with famous celebrities such as Nicki Minaj, James Blunt, and Paris Hilton.
Bliss dropped his first song, Everything About You in late 2011. The following year, he dropped his first music video, Let It Go featuring the Canadian rapper, Kardinal Offishall. Then, he was named one of the judges in the 1st annual Dubai International Music Awards in late 2012.
Bliss was featured in Wyclef Jean's song, Mid-Life Crisis in 2013. Following that, he was signed to Universal Music MENA. With that, he became the first DJ in the MENA region to be signed to SKAM Artist in the US. Bliss has been recently been in the limelight for being featured as one of the main cast members on the Netflix show, Dubai Bling. The Netflix series follows the wealthiest socialites of Dubai which started premiering on October 27.
Wife & Personal Life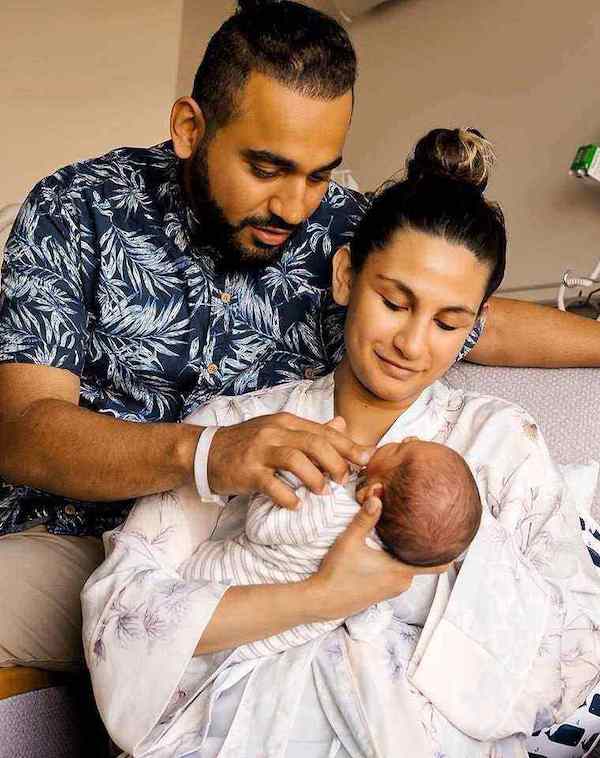 DJ Bliss is married to Danya Mahammed or Diva Dee, who also appears on the Netflix series, Dubai Bling. The two reportedly married in March 2015. His wife was introduced to viewers when Bliss attended an appointment with a plastic surgeon to get artificial six-pack abs. Bliss wanted to remove his shirt on stage and wanted to look good like other rock stars. However, Danya disagreed with his decision of going through surgery. His wife didn't want other women looking at his naked torso.
Bliss has also recorded a song dedicated to his wife, Danya. Likewise, he has gifted her a jewelry set as a Valentine's Day gift. His beloved wife, Danya is known to be an entrepreneur, vlogger, and social media star. Danya is in fact a famous YouTube vlogger who is often known as Diva Dee. She is known for creating beauty and makeup-related content. According to sources, DJ Bliss and his wife, Danya shares two adorable kids named Zayed and Meera.
DJ Bliss Net Worth
DJ Bliss' net worth is estimated to be around $1 million as of 2022. He has accumulated a hefty amount by working as Disc Jockey and emcee. Bliss has traveled the world as DJ and has constantly MCed events. Besides that, he also runs a vlogging channel on YouTube and has been able to establish himself as a social media influencer and content curator. In fact, he spent his spare time producing and creating entertaining content when not traveling the world.