Chris Stapleton Net Worth, Age, Bio, Wife, and Instagram
Stapleton is an American singer-songwriter, guitarist, and record producer who is best known for his acclaimed album titled Traveller and the rest of his music catalog. The Chris Stapleton net worth is $12 million as of 2022.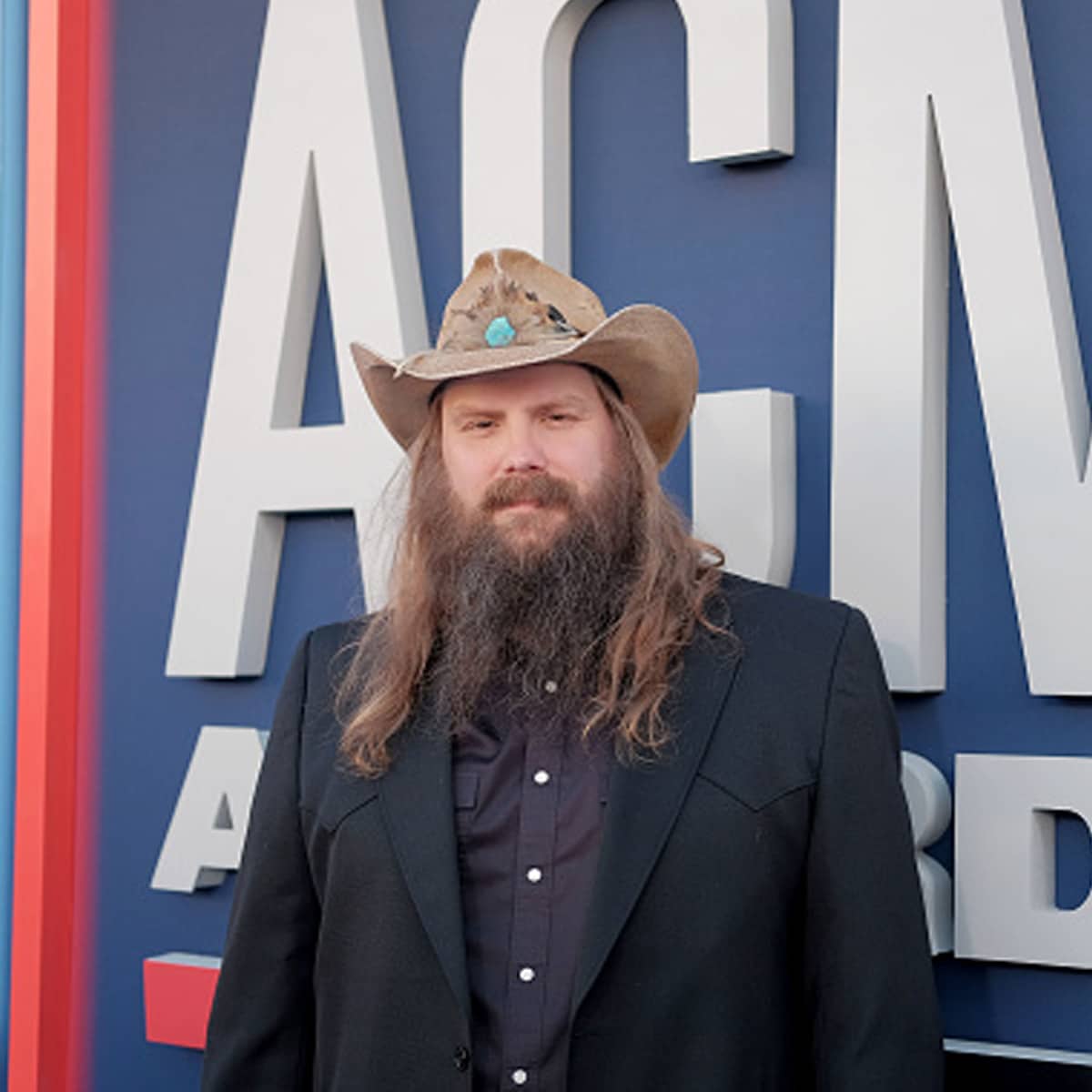 Early Life and Bio
| | |
| --- | --- |
| Full Name | Christopher Alvin Stapleton |
| Birth Date / Age | April 15, 1978 / 43 Years Old |
| Birth Place | Lexington, Kentucky, USA |
| Source of Wealth | Singing |
| Relationship Status | Married To Morgane Stapleton |
| Height | 6 ft. 1 in. / 1.85 m. |
| Net Worth | $12 Million |
Christopher Alvin Stapleton was born in April of 1978 in Lexington, Kentucky to parents Herbert Joseph and Carol J. (Mace). His father worked as a coal miner, while his mother was a worker at the local health department.
Meanwhile, Chris has an older brother named Herbert Joseph III and a younger sister by the name of Melanie Brooke.
Stapleton grew up in the small town of Staffordsville, situated just outside of Paintsville. Moreover, he attended and graduated from Johnson Central High School where he played on the football team.
Afterward, he enrolled at Vanderbilt University to study engineering, but he dropped out after his freshman year. At 23, Stapleton moved to Nashville, Tennessee to pursue music.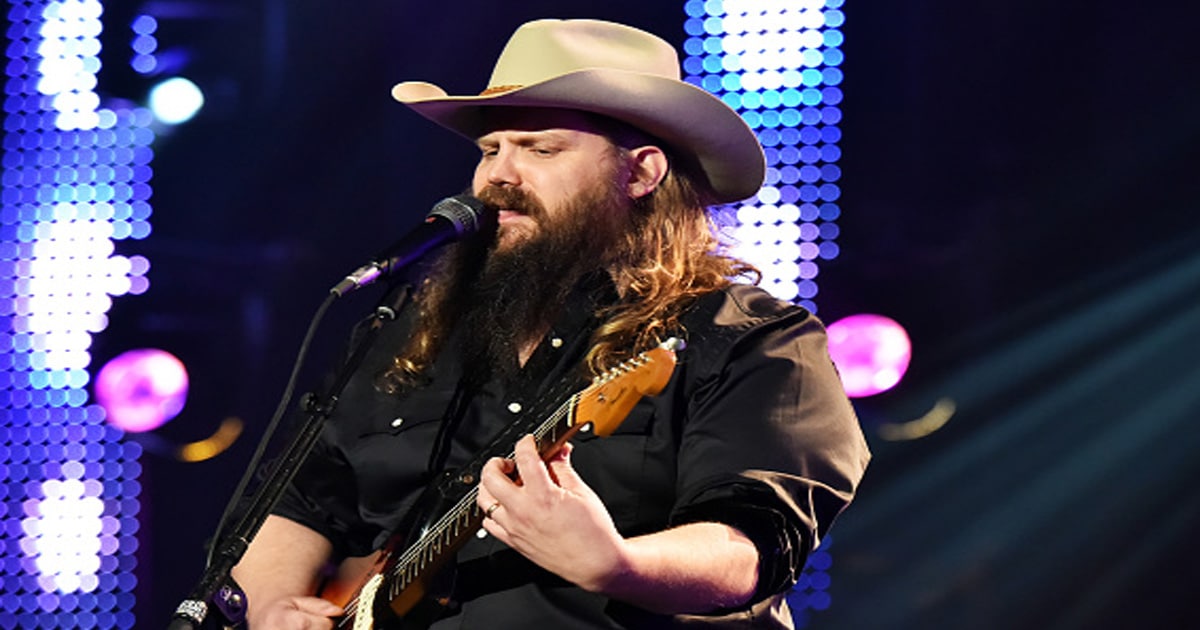 Chris Stapleton Net Worth and Career
Stapleton took the long road to become a country music star. Signing his first deal in 2001, the Lexington native didn't release his debut solo album titled Traveller until 2015.
Prior to that, Stapleton was in a Southern rock band called the Jompson Brothers. Furthermore, he wrote songs for movie soundtracks such as Valentine's Day, Alvin and the Chipmunks, and Hell or High Water.
Stapleton came out of the gates swinging as a solo artist as his debut project reached four-times certified platinum status. Actually, his next two albums achieved platinum status as well.
In total, Stapleton is the receiver of five Grammy Awards, seven Academy of Country Music Awards, 10 Country Music Association Awards, and five Billboard Music Awards.
Now, the award-winning singer boasts an impressive 11.2 million monthly listeners just on Spotify. Notably, he has garnered 1.6 million total views on his YouTube channel.
Over the course of his solo career, Stapleton has gone on three different tours as the headliner. Additionally, he has accompanied acts like Eric Church, Guns N' Roses, as well as Tom Petty and the Heartbreakers on the road.
Impressively, Stapleton has co-written six number-one country songs, including Kenny Chesney's Never Wanted Nothing More and Luke Bryan's Drink a Beer.
As far as musical influences are concerned, Stapleton cites artists like Otis Redding, Freddie King, Keith Whitley, Dwight Yoakam, and Patty Loveless as those on who he based his sound.
Fans can head to the singer's website to purchase his latest merchandise along with perusing his upcoming tour dates and locations. In the next month, he's slated to appear in cities like Houston, Texas, Durant, Oklahoma, and Atlantic City, New Jersey.
Chris Stapleton Instagram and Twitter
Currently, the platinum-recording artist has 1.7 million followers on his Instagram account. To go along with that, Stapleton possesses 331,100 Twitter followers as of 2022. Also, he has 2.04 million subscribers on his official YouTube channel.
Chris Stapleton Wife
Stapleton tied the knot with his lovely wife Morgane Stapleton back in 2007. In fact, Morgane is a singer-songwriter also, even co-writing Carrie Underwood's single Don't Forget To Remember Me. She has a recording deal with Arista Nashville.
Together, the couple has five children with one another. Thus far, we know four of their children's names. Their oldest kids' names are Waylon and Ada, while their twin boys' names are Macon and Samuel.
Chris Stapleton Net Worth
The Chris Stapleton net worth figure of $12 million has been amassed over the course of his time in the country music scene as a solo artist.
His music sales/streams in addition to his tours and merchandise have led to him becoming a multi-millionaire. Also, Stapleton owns his fair share of assets, including real estate and cars.
Chris Stapleton FAQ
Where was Chris Stapleton born?

The famed country singer was born in Lexington, Kentucky, which is the second-largest city in the state. However, he later moved to Nashville, Tennessee to pursue his music career.
What are you listening to by Chris Stapleton?

What Are You Listening To is the debut single of Stapleton the was released back in October 2013. Though not his most successful song, it's often considered a favorite by his day-one fans.
Chris Stapleton News