Brandi Passante Net Worth: How Rich is the TV Star Actually?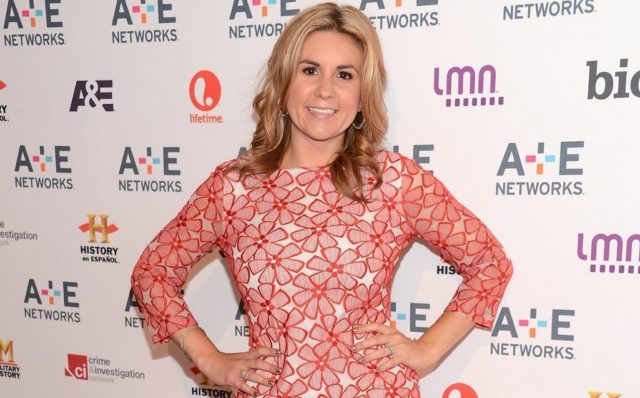 Brandi Passante is an American reality TV personality. She is best known for her appearance on TV series "Storage Wars". She appeared along with her long-time boyfriend, Jarrod Schulz on the reality show. Brandi and Jared were often referred to as The Young Guns. As of 2022, Brandi Passante net worth is estimated to be around $3 million.
Brandi has recently been involved in a heated argument with her former boyfriend, Jarrod. The argument later turned into physical violence. As a result, Jarrod was charged with one count of misdemeanor domestic violence on May 18, 2021.
| | |
| --- | --- |
| Full Name | Brandi Passante |
| Birth Date | May 16, 1980 |
| Birth Place | Harris County, Texas, U. S. |
| Profession | Reality TV star |
| Ex-boyfriend | Jarrod Schulz |
| Net Worth | $3 million |
Early life
Brandi Passante was born on May 16, 1980, in Harris County, Texas, United States. She moved her place to Orange County, California when she was a teenager. However, there is not enough information regarding her early life, parents, and academic detail.
Brandi had her early job at the carpet cleaning company. She eventually met her future partner, Jarrod Schulz working there. The two fell in love with each other and made up their mind to start own thrift store. The store was opened with the name "Now and Then Second Hand Store" in Orange County, California.
Brandi Passante Net Worth & Career
Brandi became a known TV personality after she appeared alongside Jarrod on the reality series "Storage Wars". Earlier, she was not picked up by the makers of the series, as they were only interested in Jarrod. However, after meeting Brandi, the makers decided to take her as well in the show.
In the reality series, Brandi and Jarrod were presented as storage hunters who didn't have enough financial resources. Despite lacking monetary resources, Brandi went on to impress the makers with her sensible and realistic style of bidding.
Brandi impressed the audience as well with her take no prisoners attitude. Passante believed that she had to flip the items quickly to take part in a bid in the next auction. Slowly, they became one of the favorite storage hunters of audiences. Brandi and Jarrod later started their second store in Long Beach, California. It was during the 4th season of Storage Wars.
However, the store was later closed permanently in 2014. After two years in 2016, they closed their original store based in Orange County. Brandi and Jarrod have also appeared in the A&E's spin-off series "Brandi & Jarrod: Married to the Job".
Brandi Passante Personal Life
Passante is mostly known for her long-term relationship with her former boyfriend, Jarrod Schultz. She met him while working for a carpet cleaning company. Both never got married officially. The pair shares two children; a son Cameron, and a daughter, Payton. Her daughter, Payton, born in 2005 had some birth deficiency. She was born deaf and had to go through several surgeries at the time of her birth.
Brandi separated from Jarrod in June 2020. She revealed the separation news while talking with The Dad Diary. Brandi further revealed that she was infected with Covid 19, and had lost her sense of taste.
Passante has involved in some controversy back in 2013. She actually sued the operator of an adult website, Hunter Moore for posting a video that shows her nude. She sued Hunter for $2.5 million, but, in the end, she just received $750. Later, the video on which Brandi's lookalike was shown nude was removed, and the website was shut down as well.
Likewise, Brandi has recently had a heated argument with Jarrod Schulz at Orange County's bar. The argument later made Jarrod angry, on which, he reacted by pushing Passante. Later, the police arrived to conduct an investigation. But, Jarrod had already exited from the bar. Though, the police found enough evidence to charge Jarrod on one count of domestic violence battery.
Brandi Passante Net Worth
As of 2022, Brandi Passante's personal wealth is estimated to be around $3 million. She earned most of her income from her thrift stores, and appearing in the reality series "Storage Wars". In fact, Brandi has appeared in over 260 episodes of Storage Wars.
Brandi Passante News
The Richest 'Storage Wars' Stars, Ranked From Lowest to Highest Net Worth  Just Jared

How to watch 'Storage Wars' new episodes of season 15 for free  MassLive.com