Jarrod Schulz Net Worth: How Rich is the Storage Wars Star Actually?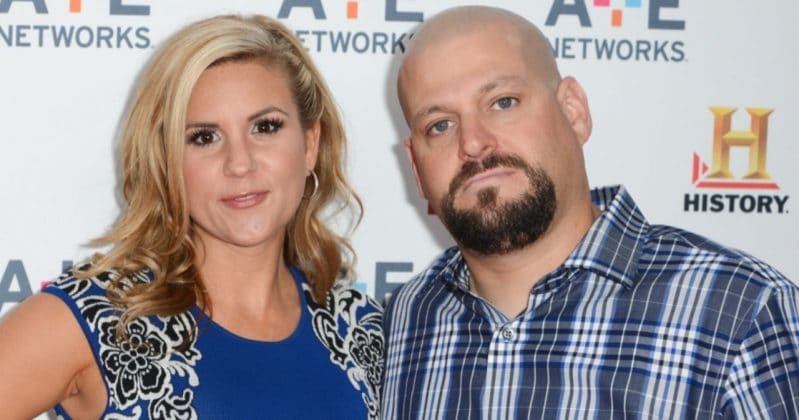 Jarrod Schultz is an American reality TV personality. He is best known for his appearance on the A&E reality series, Storage Wars. Jarrod appeared in the reality show along with Brandi Passante. Brandi is his former lady love and business partner, with whom, he opened a thrift store "Now and Then Second Hand Store". As of 2022, Jarrod Schultz net worth is estimatedd to be roughly $2 million.
| | |
| --- | --- |
| Full Name | Jarrod Schulz |
| Birth Date | October 15, 1977 |
| Birth Place | California, United States |
| Profession | Reality TV star |
| Ex-girlfriend | Brandi Passante |
| Net Worth | $2 million |
Early life
Jarrod Schulz was born on the 15th of October, 1977 in California, United States. Nothing is much known about his past life, parents, and education detail. Earlier in his career, he has served for a carpet cleaning company as a sales manager
Jarrod Schulz Net Worth & Career
Jarrod later got himself involved in the mortgage business. However, the business didn't last for long. It was collapsed in the mid-2000s. Jarrod was in dilemma on what would he do after the business collapsed. Later, one of his aunt, who worked at a storage facility suggested him to try his luck on storage auction business.
Along with Brandi Passante, he started the idea of a storage auction business. Jarrod and Brandi initially started a thrift store called Now and Then Second Hand Store, located in Orange County. The couple was noticed by the makers of the reality show, Storage Wars. Jarrod was already confirmed for the show, and later, the makers involved Brandi in the show, after they met her in the store.
, Storage Wars, started airing in December 2010. Though Jarrod and Brandi, lacked sufficient financial resources, they went strong on the show. The reality show is based on the concept where if the storage owners failed to pay rent of storage locker for 3 months, their contents can be either sold in auction or in the form of cash.
The professional buyers later visit their storage facilities and make a bid on those storage lockers. The buyers are allowed to buy the contents within 5 minutes, without touching or seeing the items in the locker.
Jarrod and Brandi were a part of the reality series in all seasons. During the 4th season, they opened a Second thrift store in Long Beach, California. However, the store ran for a year until it was closed in 2014. Likewise, their store located in Orange County was closed after two years.
Jarrod Schulz Personal Life
Jarrod Schultz was in a relationship with his business partner, Brandi Passante. He met her first time in 1999 at the carpet cleaning company, where he used to work. The couple was never married. They had two kids from their long-term relationships.
Their first kid, Cameron was born in 2003, and the second kid, Payton was born in 2005. The pair separated their ways in 2018. Jarrod had started dating a bartender, Rochel Beckman after he parted his ways with Brandi.
During the 1990s, Jarrod had reportedly spent 16 months time in prison, after he was charged with narcotics trafficking. Likewise, he was arrested in1997 for possessing controlled substances.
Jarrod Schulz Net Worth
Starting 2022, Jarrod Schultz has gathered a huge fortune of $2 million. Besides earning lump sum money from Storage wars, he also earned hefty sums from his restaurant, Rush Bar and Grill, which he opened in 2019. Likewise, he owns the clothing company, Outlaw Apparel.
Jarrod Schulz News
An error has occurred, which probably means the feed is down. Try again later.