Yak Gotti Net Worth: How Rich is the Rapper Actually in 2022?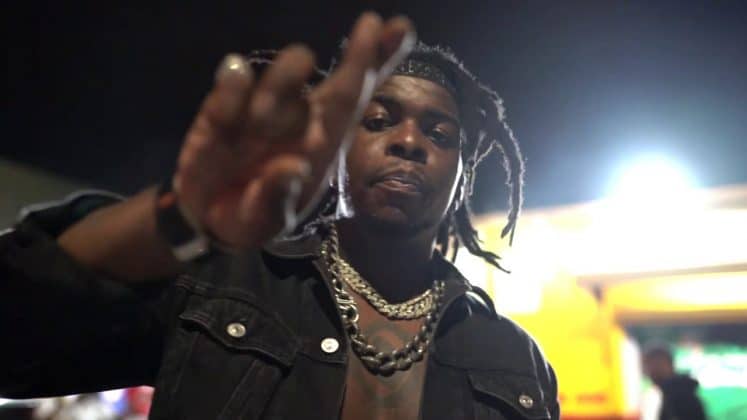 Yak Gotti is an American rapper and songwriter. He is part of Young Thug's record label called YSL Records and has made several hit songs together with the rapper. As of 2022, Yak Gotti net worth is estimated to be around $400,000.
| | |
| --- | --- |
| Full Name | Yak Gotti |
| Birth Date | N/A |
| Birth Place | United States |
| Profession | Rapper and Songwriter |
| Relationship Status | Single |
| Net Worth | $400,000 |
Early Life
Yak Gotti has had a close relationship with the rapper Young Thug since being in the 7th grade. The two of them used to play football together and grew into close friends. Gotti grew up in an environment of crime and violence which even led to him being accused in a murder case when he was only 18 years of age.
Yak Gotti Net Worth and Career
View this post on Instagram
Young Thug had set up his own record label called YSL Records. In 2015, Yak Gotti's contribution was seen within the group with him appearing in several of Young Thug's videos including Pull Up on A Kid, Dream, and Slime Shit. These songs led to his popularity. At the same time, Yak Gotti was also working on his own music with the mixtape called Mind of a Maniac was actually released under Gucci Mane's label called 1017.
However, his career was put in jeopardy after it was announced he had to serve over 4 years in federal prison. Before being sent to prison, he was just starting to get recognized for his music. Yet, it is when Yak Gotti was in prison that songs he was part of such as Pull Up on a Kid started to become big hits.
Yet, even when he was bounded in prison, Yak Gotti kept busy and worked on reading, writing, and creating songs. He has now been released from prison though he faces three more years of probation.
But, he has the opportunity for a fresh start and says that he has more than 40 songs in the pipeline some being his own singles and some which are going to be in collaboration with other singers. He has already released Gotti Outta Here which is a mixtape with 14 tracks with appearances from stars such as Lil Keed, Lil Duke, and Yung Mal.
Personal Life
His personal life has always been in the spotlight since his prison sentence. He has also gotten into feuds with rappers such as YFN Lucci when he posted a picture on top of the rappers, Mercedes Maybach, near the mall just after meeting him. This led to a back-and-forth altercation between the two on social media.
Yak Gotti Net Worth
As of 2022, Yak Gotti has an estimated net worth of $400,000. He mentioned in an interview how he received $200k from his friend Young Thug as a welcome home gift after being released from prison. He is now fully focused on his music career and with songs already lined up in his inventory, we can expect to find his spot in Hip-Hop again at the top.
Yak Gotti News
YSL trial day 2 | Defense for rapper Yak Gotti gives opening statement  11Alive.com WXIA

Young Thug, Yak Gotti denied bond in YSL gang indictment trial  WSB Atlanta

Bond denied for Young Thug, Yak Gotti  Atlanta News First