Wavy Navy Pooh Net Worth: Age, Real Name, Wiki, Career & Death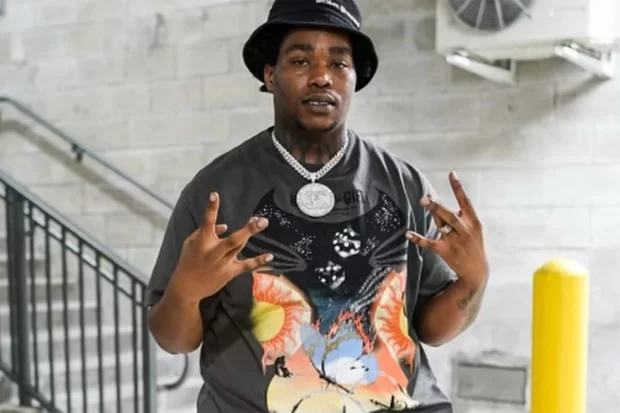 Shandler Beaubien, who is better known as Wavy Navy Pooh was a Florida-based rapper. He was best known for his single "M.I.A.M.I. (Murder is a Major Issue)". Wavy was associated with the recording label, Quality Control Music. He was shot dead in Miami on Friday night, January 14, 2022. Wavy Navy Pooh net worth at the time of his death is estimated to be around $50 thousand.
| | |
| --- | --- |
| Real Name | Shandler Beaubien |
| Age | 28 |
| Birth Place | Jacksonville, Florida |
| Profession | Rapper |
| Relationship Status | Unknown |
| Net Worth | $50 thousand |
| Death | January 14, 2022 |
Early life
Wavy Navy Pooh's real name is Shandler Beaubien. His real date of birth is not yet known but according to several sources he is understood to be 28 years old. There is not much information available regarding his early life, parents, and academic background. He was interested in the hip-hop genre from an early age and wanted to establish himself as a legend. Wavy also wanted to the world-known the other side of Miami.
Wavy Navy Pooh Net Worth & Musical Career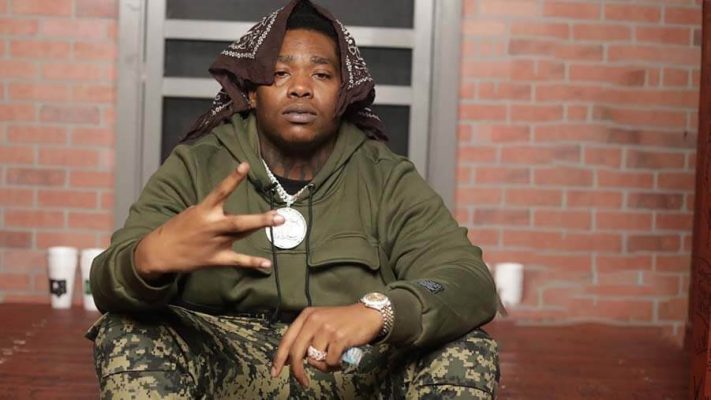 Wavy's music journey is still yet to get discovered. But, we came to know that he was earlier posting his songs on Instagram. Through his Instagram posts, the record label, Quality Control Music reached out to him and signed a record deal with him. The record label has produced many renowned rappers such as Lil Baby, Lil Yachty, City Girls, and Migos. Wavy came up with his first studio album titled "MIAMI (Murder Is A Major Issue" in 2020.
Wavy instantly received success after the release of the title song from the album titled "MIAMI". In the music video, he was seen holding a pistol in a staged murder crime scene and the real footage of police offers at crime scenes. The official music video of the song was released April 25, 2020, and to date, it has gathered over 222K views. After he was shot dead on January 14, people have started posting their comments on the music video showing their love and paying condolences to the rapper.
Wavy has released a few other songs which have helped him to get recognized in hip hop world. The official music video of his song titled "Who Want Smoke??" was premiered on November 28, 2021, on his official self-titled YouTube channel.
He has uploaded many other songs on his channel like "Before I Go (Freestyle)", "Really Trippin", "Draco", "Pipe Down", "Party", "Drama", "Money On My Head", "Hit Bout It", "Beatbox", "Crazy World", "Jay Foxx" and "Shoulder Strap". He created his YouTube channel on May 6, 2020, and as of now, it has over 3 million views.
Wavy Navy Pooh Personal Life & Death
Wavy Navy Pooh's relationship status was unknown. He was shot dead on Friday night in Kendall, Florida. At the time of the shooting, he was driving a Toyota Camry. Along with him, there was an adult woman and two kids. According to Detective, Alvaro Zabaleta, The shooter came over in a four-door gray Lexus and shot him near Miami's zoo. However, the woman and two kids who were inside the Toyota along with Wavy were left unharmed.
Wavy has wounded in the leg two years ago when he survived a drive-by shooting incident. The police officers have not found the shooters yet, but it is believed that he was killed due to the feud between two groups K.T.A. (Kill Them All" and A.T.K. (Attack To Kill". Many young artists have lost their lives due to ongoing disputes between two groups in these years.
Wavy Navy Pooh Net Worth
Wavy Navy Pooh's net worth is estimated to be around $50 thousand before he was killed on January 14, 2022. The rapper would have surely achieved more recognition and earned a huge amount if he was not shot at a young age.
Wavy Navy Pooh News
Wavy Navy Pooh – "On My Soul" (RIP) – RapReviews  RapReviews