Vitalik Buterin Net Worth: How Rich is the Co-Founder of Ethereum?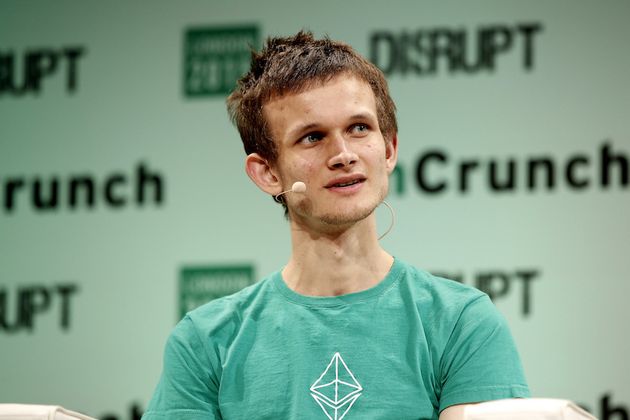 Vitalik Buterin is 28 years old Russian-Canadian programmer. He is best recognized as a co-creator of the second-largest cryptocurrency, Ethereum. Vitalik has recently become the youngest crypto billionaire after the Ethereum price rises above 350% since its opening range and reached $3,374.90. As of 2022, Vitalik Buterin net worth is reported to be roughly $1.5 billion.
| | |
| --- | --- |
| Full Name | Vitaly Dmitriyevich Buterin |
| Birth Date | January 31, 1994 |
| Birth Place | Kolomna, Russia |
| Profession | Programmer |
| Relationship Status | Single |
| Net Worth | $1.5 billion |
Early life
Vitalik Buterin was born on the 31st of January, 1994 in Kolomna, Russia. He was born to parents, Dmitry Buterin and Natalia Ameline. His father, Dmitry is a computer scientist. When he was six, his parents moved to Canada to find better opportunities for work. Buterin was excellent in the study, and hence he was placed among gifted children when he was studying in 3rd grade in elementary school.
Vitalik Buterin Net Worth & Career
He has studied at a Toronto-based private school, Abelard School. Later, he joined the University of Waterloo. While studying at University, he learned a brief knowledge about cryptocurrency being a research assistant for cryptographer, Ian Goldberg. In curiosity to learn more about coding for cryptocurrency, he traveled to other counties in 2013.
However, he came back to Toronto just after a year and published a white paper proposing Ethereum. In 2014, he received a scholarship of $100,000 from Thiel Fellowship, which gave him more time to work on Ethereum. After receiving a scholarship, he even left his study and quit the University.
Buterin had already started working for Bitcoin Weekly in 2011, where he was offered to write an article for $3.50. A few months later in September, he started working as a leading writer for Bitcoin Magazine. Surprisingly, he became the first co-founder of the magazine after Mihai Alise reached out to him.
Vitalik had an innovative idea for a new platform of bitcoin, where he thought of adding scripting language for the development of the application. The development process started with crowdfunding in 2014. The platform went live on July 30, 2015. Initially, it was supplied with 72 million coins.
Since its inception, the price of Ethereum has risen above 350%, which is currently valued at $3374.90. In August 2018, the price was dropped to $300, which means it has made significant progress to date. Ethereum stands as the second-largest digital currency just behind Bitcoin. The total market capital value of Ethereum is valued at more than $403 billion.
Vitalik Buterin Personal Life
Vitalik Buterin's true relationship status is still not known. He seems to be busier on his work rather than searching for a life partner for himself. Though around 3 months back, he shared a post on Instagram, where he revealed a lady as his future girlfriend. Either he is still with her or has parted ways with a mysterious lady, which's still a subject of interest for many people.
Vitalik Buterin Net Worth
Vitalik Buterin currently owns 365,000 Ether, and if we calculate his total earning with the current Ethereum price, it would be above 1.5 billion. Besides Ethereum, he has also worked on other open-source software projects like DarkWallet, and the cryptocurrency marketplace site, Egora.
Vitalik Buterin News
Celebrating Bitcoin Pizza Day: 13 Years of Revolutionizing the Crypto Industry; Vitalik warns about Ethereum & NairaCoin  CryptoTvplus

Weekly Recap: Apple Switches Course, Vitalik on Security & More  Messari

When Vitalik Buterin Met Drew Endy Is When Blockchain Met Bio  Forbes