Trick Daddy Net Worth: How Rich is the Rapper Actually in 2022?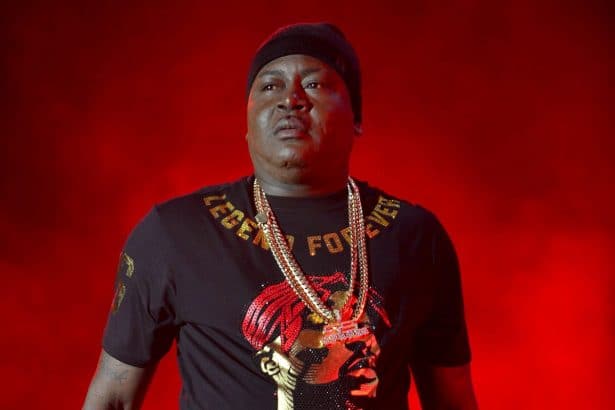 Maurice Samuel Young, better known as Trick Daddy is an American rapper. Trick has been an integral part of hip-hop for many years. He is best known for his hit songs "I'm So Hood", and "I'm a Thug". He has recently dissed Jay-Z and made a big comment on the singer, Beyonce, that she can't sing. As of 2022, Trick Daddy net worth is estimated to be around $200 thousand.
| | |
| --- | --- |
| Full Name | Maurice Samuel Young |
| Birth Date | September 27, 1974 |
| Birth Place | Miami, Florida, U. S. |
| Profession | Rapper |
| Ex-wife | Joy Young |
| Net Worth | $200 thousand |
Early life
Trick Daddy was born Maurice Samuel Young on 27th September 1974 in Miami, Florida, United States. He was born to his parents, Charles Young, and Pearl Brockington. Trick was raised by his mother alongside 10 brothers and sisters. He grew up living in the Liberty Square apartment complex with his siblings. Trick also lived with his father, who was a local pimp. When he turned into a teenager, he and his brother, Derek, went on to live with his father.
During the time he started living with his father, he and his brother started dealing with crack cocaine on the streets. When he turned 15, he was arrested for possessing drugs and firearms. Trick was again arrested on an attempted murder charge. He was sent to prison when he was 20. Trick also lost his brother that same year.
Trick Daddy Net Worth & Career
When he got out of jail, he was advised to focus on his rap career by the Slip-N-Slide Records founder, Ted Lucas. Soon, he worked on the track called "Scarred" from Luke Campbells's 1996 album "Uncle Luke". The song was a big hit, which helped him to grab the attention of record producers. Ted was eventually signed by Ted Lucas, and then, he released his debut album titled "Based on a True Story" in 1997.
Trick went on to climb further more steps to success, when he appeared on the club-oriented track, Nann Nigga, which became a national hit. He was signed by the new recording label, Atlantic Records in 2000, and released his third album "Book of Thugs: Chapter AK Verse 47".
Trick released his fourth studio album on March 20, 2001. The album includes the hit song, "I'm a Thug", which peaked at 17th spot on the Billboard Hot 100. He came up with his sixth studio album titled "Thug Matrimony: Married To The Streets" in 2004, which featured the hit song "Let's Go". The same year, he performed as a guest on the song called "What's Happnin!". The song became a big hit, claiming the top position on different charts.
Trick has also been popular for his appearance on VH1's reality series "Love & Hip Hop: Miami". Likewise, he has appeared in the 2010 released movie "Just Another Day", where he portrayed a character of a drug dealer.
Trick has recently been bashed by Beyonce's fan after he made a comment on her that she can't sing. He said that "Beyonce doesn't write music, and barely can sing her motherfuckin' self. Beyonce can't sing". The audio clip, where he commented on the singer started getting circulated all over social media in a short time. However, later on, he came on Instagram Live and said that Bey can sing, but not like other vocalists.
Trick Daddy Personal Life
Trick Daddy was married to Joy Young, who appeared along with him in the reality series "Love and Hip Hop: Miami". His wife, Joy, filed for divorce on the Season 2 reunion. In the third season, he was seen having a new girlfriend, Nikki Natural. Trick is suffering from lupus for a long time, which has badly affected his skin.
Trick Daddy Net Worth
As of 2022, Trick Daddy's personal wealth is estimated to be around $200 thousand. The Florida-based rapper has declared bankruptcy three times. All his three attempts declaring bankruptcy were dismissed by the court. His latest bankruptcy filing was believed to be an attempt to save his house from the auction block.
Trick Daddy News
Love & Hip Hop Miami – Dog Eat Dog  VH1

JT Money, Trick Daddy & Rick Ross Join Forces For 'Miami Mount Rushmore'  iHeartRadio

Englewood Music Festival Line-Up Features Rap Stars Trick Daddy, Trina  Block Club Chicago