Trevor Moore Net Worth: How Rich was the Comedian Actually?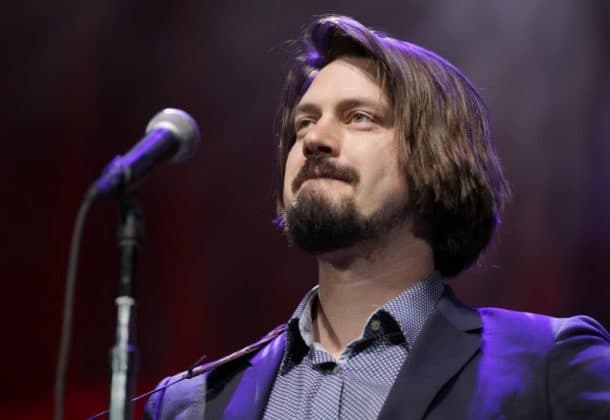 Trevor Moore was a 41 years old American comedian and actor. He is best known as one of the founding members, and a leader of the New-York City-based sketch comedy group, The Whitest Kids U' Know (WKUK)". Trevor died in a tragic accident on August 7, 2021. Trevor Moore net worth at the time of his death is estimated to be roughly $4 million.
| | |
| --- | --- |
| Full Name | Trevor Paul Moore |
| Birth Date | April 4, 1980 |
| Birth Place | Montclair, New Jersey, U. S. |
| Profession | Comedian, Actor |
| Wife | Aimee Carlson |
| Net Worth | $4 million |
| Died | August 7, 2021 |
Early life
Trevor Moore was born on the 4th of April, 1980 in Montclair, New Jersey, United States. He was born to his parents, Mickey and Becki Moore. Both of his parents were Christian folk-rock singers. Trevor had traveled a lot with his parents on their tour which made him change his school frequently. In fact, he has studied in five different schools.
Trevor became the published cartoonist at 15 years of age after he complied some of his early work in a book called "Scraps". By reaching 16, he created the comic strip called "Cuddy" for the newspaper, The Charlottesville Observer. Moore received his high school graduation degree from the Covenant School when he was 18.
Then, he joined the Virginia Commonwealth University. Initially, he wanted to study journalism and political science at the University. However, in the end, he selected the film. Moore has also studied at Manhattan's prestigious School of Visual Arts. He even received his BFA degree with majoring in Film.
Trevor Moore Net Worth & Career
View this post on Instagram
Moore started his own show called "The Trevor Moore Show" in 1997. The show ran on public-access television based in Charlottesville, Virginia. He was getting popular all around the local college community after the show. Then, he was offered a deal by Pax-TV which ran for sixteen episodes. The show was canceled due to offensive material. After that, he worked as a writer and producer of the comedy show "Uncle Morty's Dub Shack".
Moore earned a personal internship to late-night TV sketch comedy, Saturday Night Live in 2002. He was about to spend one semester there, but, in the end, he spent the entire year after the makers asked him to stay for a year. Moore later thanked the creator of the show, Lorne Michaels for teaching him comedy.
Trevor became more popular after he formed a comedy troupe along with Sam Brown, and Zach Cregger. The comedy troupe began a regular engagement in 2004 while they performed at the Lower East Sidebar. Soon, they started breaking the internet, and as a result, they were invited to the 2006 HBO "U.S. Comedy Arts Festival". The troupe ended with the decision to start a TV pilot after their successful festival events at MTV, Sundance, and Comedy Central.
Trevor and other members of the troupe, Cregger was offered a movie project by Fox Searchlight. They eventually accepted the offer and came up with the comedy style of script. The troupe started off their new movie project titled "Miss March" after completing the second season of "The Whitest Kids U' Know".
Moore was actively taking part in every year tour with the comedy troupe. He has mostly performed in live shows called "Whatev'r Show" along with other comedians. Besides his involvement with the comedy troupe, he released a comedy album titled "Drunk Texts to Myself" in March 2013. After two years, he dropped his second album titled "High in Church" on Comedy Central Records.
In August 2019, he appeared on a miniseries titled "The Trevor Moore Show". He has likewise created the show called "Just Roll With It" for the Disney Channel. Moore even utilized his time during the COVID-19 pandemic and came up with "The Trevor Moore Quarantine Show", which he hosted on YouTube. Moore was working on his latest animation movie "Mars" which he created along with other members of "The Whitest Kids U' Know".
Trevor Moore Personal Life
Trevor Moore was a married man who tied the knot with a lady named Aimee Carlson in October 2010. He met her first time when he was 23. From his married life, he had a son.
Moore was confirmed dead by his family members through his manager on August 7, 2021. The reason for his death is revealed as an accident. However, more detailed information on the accident has not got published yet.
Trevor Moore Net Worth
Trevor Moore had gathered the total net worth amount of $4 million before he died on August 7, 2021. He had earned the vast chunk of money through his over a two-decade involvement as a comedian and actor in various TV shows and movies.
Trevor Moore News
The verge of Trevor Moore  Daily Trojan Online

Kings edge Oilers on Trevor Moore's overtime goal for 2-1 series lead  LA Daily News

Trevor Moore secures five-year, $21 million extension with Kings  ClutchPoints