Tony Beets Net Worth: How Rich is Gold Rush Star Actually?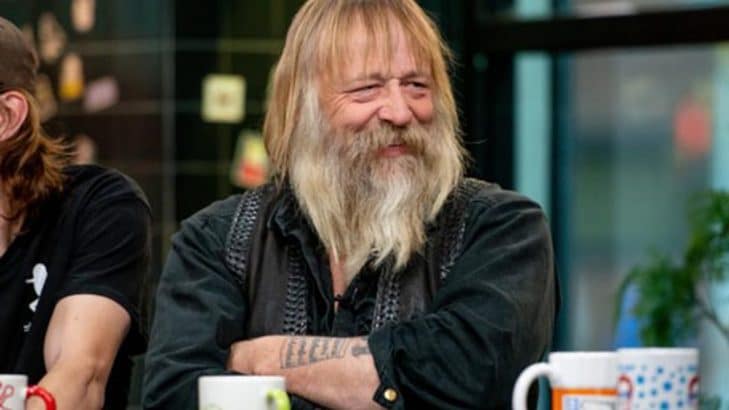 Tony Beets is a gold producer in the Klondike region in Canada. He is best known for being part of the show called Gold Rush where the show captures the lives of families who are working in the gold mining business documenting the struggles they have to go through to find gold. As of 2022, Tony Beets net worth is estimated to be around $15 million. 
| | |
| --- | --- |
| Full Name | Tony Beets |
| Birth Date | December 15, 1959 |
| Birth Place | Wijdenes, Netherlands |
| Profession | Gold Producer |
| Relationship Status | Married |
| Net Worth | $15 million |
Early Life
Tony Beets was born in a place called Wijdenes in the Netherlands. He has mentioned how he grew up on a farm and used to milk cows. Later on, he moved to Dawson's Creek in Canada where he worked several jobs including as a farmer, machine operator, and also in the oil pipelines.
He was a blue-collar worker since this was the kind of background that he grew up in and enjoyed working where immense physical tasks were necessary.
Tony Beets Net Worth and Career
Though Beets worked in several fields, he eventually got interested in gold mines which led to him dedicating his career as a gold producer. Right before he entered the mining business in Dawson City in 1984, Beets had been working in construction for around 3 years.
Over the years, Beets continued the hard work that made him among the biggest gold miners in Canada having now become the owner of the Tamarack Mine and Paradise Hills. Beets is known for his strong work ethic and dedication towards continuously helping these mines towards success.
The Tamarack Mine is considered to be among the most successful mining operations that has been occurring in Canada which is based in a place called Klondike. Beets was minding his own business but the producers of Gold Rush from the Discovery Channel came knocking.
They wanted Beets and his family to become part of the show because of his personality which can at times be very dramatic. As a result, he became a regular cast member on the show over the years.
Beets first made his appearance on the show in its second season in 2010. Initially, Beets was only an advisor to the other cast members who were younger than him and as a result, considered Beets as a mentor considering the amount go experience that he has gained in the industry.
But over the next couple of seasons, he became a key part of the show where he even demonstrated big purchases such as the floating industrial Dredge which he bought for $1 million.
From the show, it is clear that Beets is not the easiest person to work with at all. Because of this, those working under him tend to have a higher turnover since he has very high standards and is known to not keep his anger to himself at all.
Personal Life
Tony Beets has been married to his wife Minnie for more than 30 years now. Together. They have four children and live in Arizona in the off-season. The children are also involved in the mining operations.
Tony Beets Net Worth
As of 2022, Tony Beets has an estimated net worth of $15 million.  Having started from absolutely nothing, it is very impressive that Beets has been able to accumulate such a huge fortune through his hard work.
It is estimated that he earns an average of $25,000 per episode from the show. This is in addition to the main source of income which is through the gold mining that is done through his business's operations.
Tony Beets News
'Gold Rush' Star Tony Beets' Net Worth is Huge!  msnNOW

'Gold Rush' Stars Parker Schnabel and Tony Beets Tease Season 14 and Prove Just How Seductive Gold Can Be  Yahoo Entertainment

Parker Schnabel, Tony Beets Star in 'Gold Rush' Season 14 Teaser  PEOPLE