Petri Hawkins Byrd Net Worth: How Rich is the TV Star Actually?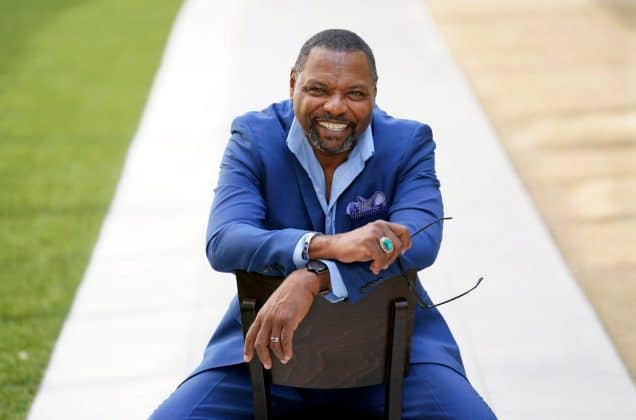 Petri Hawkins-Byrd is an American television personality who is best known for being part of the well-known television show called Judge Judy where he has the role of a bailiff that he has been part of for 25 seasons. As of 2022, Petri Hawkins Byrd net worth is estimated to be around $4 million.
| | |
| --- | --- |
| Full Name | Petri Hawkins-Byrd |
| Birth Date | November 29, 1957 |
| Birth Place | New York City, New York, U.S |
| Profession | Television Personality |
| Relationship Status | Married |
| Net Worth | $4 million |
Early Life
Byrd grew up in a place called Crown Heights in Brooklyn of New York and studied at Hostos Community College. He then started to work as a court officer for the New York City Court System. He was later transferred to the division based in Manhattan where he met the Judge named Judy Sheindlin.
To learn all aspects of the work, he was working in a rotation system and among them, would be working for Judge Judy as well. Byrd then went to John Jay College from where he got his degree in criminal justice.
Petri Hawkins Byrd Net Worth and Career
View this post on Instagram
For his job as a Special Deputy U.S. Marshall, Byrd decided to move to California. He was also working for a short period of time as a student counselor for a high school in that area. Byrd had read in a news column that Judge Judy was about to start her new show and thus wrote her a congratulatory letter where he mentioned his availability if she were to need him.
Judy was not convinced with the test actors for the show and as a result, she decided to call up Byrd. He accepted the offer she made him be the bailiff in the series and started their work relationship in 1996. Over the years, Byrd would become the longest-serving television court show bailiff in history.
Byrd has become his own celebrity over the years as the show has gained a huge fan following. Byrd's main job in the show is to introduce the cases that are being presented as well as delivering the materials among the judge and the litigants, and finally to escort the people out once the case is over.
Because of the trust that Judge Judy gained over Byrd in the years to follow, his role was able to perform more complex tasks as well including into different aspects of the cases presented in order to find evidence on the spot.
Since the show deals with a lot of altercations and drama, Byrd is also tasked with making sure that no such altercations happen among the parties involved. Judge Judy is known to make different jokes during the show with Byrd often being involved in many of these jokes which the fans find to be amusing.
However, in the 25th season of the show, the pandemic disrupted the normal role that Byrd had since the show was now being done remotely and thus didn't have the same flair as if it happened like before.
There are now talks of a new spin-off show called Judy Justice but there is now a different bailiff for the show though Byrd has mentioned he would be honored to be a part of it.
Personal Life
Byrd is married to a woman named Felicia with the two tying the knot in 1980. The couple has four children together. In 1989, their relationship had hit a serious rough patch because of which, Byrd and Felicia decided to separate. However, they later entered months of counseling through which they fixed their marriage.
Petri Hawkins-Byrd Net Worth
As of 2022, Petri Hawkins-Byrd has an estimated net worth of $4 million.
Petri Hawkins-Byrd News
"Golden Wings" reading – Petri Hawkins Byrd joins us!  CBS News