Tommy Kirk Net Worth: How Rich was the Actor Actually in 2022?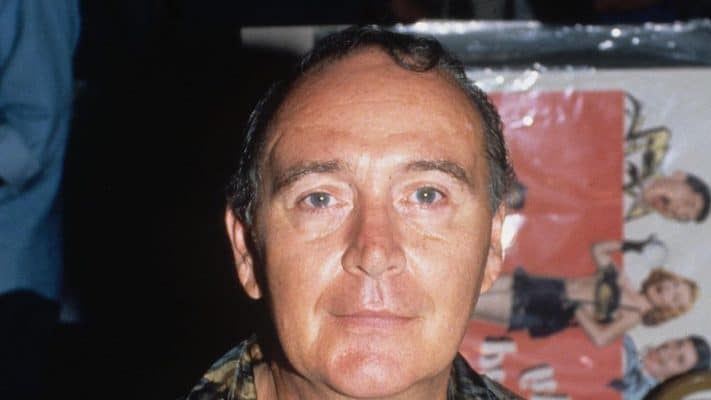 Thomas Lee Kirk, better known as Tommy Kirk was an American actor and businessman. He is best known for his splendid performance in Walt Disney Studios' movies "Old Yeller", and "The Shaggy Dog". Tommy was found dead at his Las Vegas home on September 28, 2021. Tommy Kirk net worth at the time of his death is estimated to be around $500 thousand.
| | |
| --- | --- |
| Full Name | Thomas Lee Kirk |
| Birth Date | December 10, 1941 |
| Birth Place | Louisville, Kentucky, U. S. |
| Profession | Actor |
| Relationship Status | Unmarried |
| Net Worth | $500 thousand |
| Died | September 28, 2021 |
Early life
Tommy Kirk was born on the 10th of December, 1941 in Louisville, Kentucky, United States. He grew up along with three brothers. His dad used to work as a mechanic, and his mom was serving as a legal secretary. His family shifted to Downey in Los Angeles when he was just 15 months old.
Tommy took his first step towards the acting world by giving an audition, where he accompanied his elder brother, Joe. Both of them gave an audition for the production of the comedy play "Ah, Wilderness!". Though his brother, Joe was not selected for the play, Tommy was fortunate to get selected. He got a chance to share the stage first time with the famous politician and writer, Will Rogers Jr.
Tommy was later cast in a role in an episode of the TV drama series "TV Reader's Digest". His TV journey started from there on, where he appeared in several other TV series such as "Lux Video Theatre", "Big Town", "Gunsmoke", "Crossroads", "Letter to Loretta", and "Matinee Theatre".
Tommy Kirk Net Worth & Career
Tommy's career picked up when he was selected for the role of Joe Hardy in "The Hardy Boys: The Mystery of the Applegate Treasure". His performance in the movie was widely appreciated. Tommy got the breakthrough role of his career in 1957 when Disney selected him to portray the role of Travis Coates in the drama movie "Old Yeller". He was playing the lead role in the movie, for which, he received a positive response from all around.
After his amazing performance in Old Yeller, he became the first choice for Disney whenever they needed to cast an all-American teenager. In 1959, he got another big hit when he showed his extraordinary performance in the comedy movie "The Shaggy Dog". The movie turned out to be a big hit, and after that, Disney offered him another long-term contract.
Tommy went on to achieve furthermore popularity and success with the fantasy comedy movie "The Absent-Minded Professor", which was released in 1961. He gave another massive hit in 1964 when he portrayed the character of a student inventor in the science-fiction comedy movie "The Misadventures of Merlin Jones".
Kirk gave up his acting career in the mid-1970s after he came over of drug addiction. Then, he served as a chauffeur and waiter for few years. Later, he eventually started his own carpet-cleaning business based in the San Fernando Valley, which he operated for 20 years. Kirk was about to make a movie based on the story of Abraham Lincoln. Though he began writing a script of the movie in 1990, it was never made. Tommy officially retired from all his work in 2006.
Personal Life
Tommy Kirk was a gay who lived his life all alone. He knew his true sexuality from the beginning, though, he didn't reveal it until he reached 21. Tommy came out as gay publicly for the first time in 1973 after which he ended his acting career. Then, he addicted to drugs. He was also arrested on Christmas Eve 1964 on the suspicion of possession of marijuana at his house.
Tommy Kirk sadly passed away on Tuesday, September 28, 2021. His death news was confirmed by his longtime friend, Paul Peterson, who was also his former child star. Paul said he found him dead in his Las Vegas house. The real reason behind his death has not got disclosed yet.
Tommy Kirk Net Worth
Tommy Kirk had earned a net worth of around $500 thousand before he died on September 28, 2021. He must have gathered a considerable amount from his acting career, and carpet business.
Tommy Kirk News
There's No Business Like Show Business  Animation Magazine