Tobe Nwigwe Net Worth: How Rich is the Singer Actually in 2022?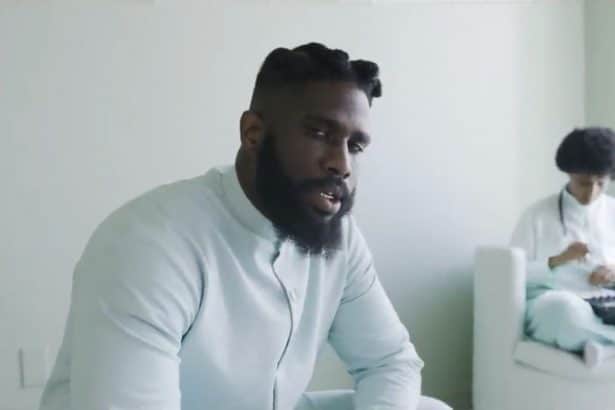 Tobechukwu Dubem Nwigwe, who is better known as Tobe Nwigwe, is an American rapper and social activist. He is best known for his weekly video series called "#gettwistedsundays" on social media. As of 2022, Tobe Nwigwe has an estimated net worth of $500,000.
| | |
| --- | --- |
| Full Name | Tobechukwu Dubem Nwigwe |
| Birth Date | March 8, 1987 |
| Birth Place | Houston, Texas |
| Profession | Rapper and Social Activist |
| Relationship Status | Married |
| Net Worth | $500,000 |
Early Life
Tobe was born on March 8, 1987, in Houston, Texas. He is a first-generation American and is of Nigerian descent belonging to the Igbo ethnic group. He grew up in Southwest Alief Texas and went to Alief Elsik High School.
During his time at the school, he played high school football and had the dream of making it professionally in the game. He was also part of college football through the University of North Texas where he was a linebacker even considered the team's best defensive player. However, a ligament tear led to broken hearts for his football dreams in the NFL.
Tobe Nwigwe Net Worth and Rise to Fame
Tobe would go on to start a non-profit called TeamGINI in 2010 along with Mike Tauiliili and Jeffrey Idehen. The non-profit is focused on helping the students of families who are facing financial challenges in their lives. They also help the families by providing them with a plan of action to improve upon their situation.
Overall, TeamGINI is focused on financial literacy and continuing education among students. They have even developed a mentorship program for middle school students called gotPURP which helps students in this critical age to have an understanding of concepts in purpose, leadership, and vision.
This idea for edutainment came after Tobe met the motivational speaker Eric Thomas. Eric saw potential in Tobe which encouraged him to start making music for good. In 2016, Tobe started the weekly video series called "#gettwistedsundays" and has been consistently been making videos even today.
His videos are meant to make purpose popular and often deal with subjects of social justice that need to be spread across the masses. In 2017, he then released his first album called Tobe from the SWAT. His consistency has led to a fan following of over 1.2 million on Instagram. His team consists of his wife Ivory and producer Nell Grant. Tobe's videos are works of art and also depict the culture he came from.
Among his most viral videos include a track called "I Need You To (Breonna Taylor)" which became very popular during the incident surrounding Breonna Taylor and it advocated for her social justice. Some of his other songs include "Try Jesus" and "Eat". In 2020, he also released the album called The Pandemic Project. He has gained praise for well-known personalities including Michelle Obama, Dave Chappelle, Michael B. Jordan, and Sean Combs.
Personal Life
Tobe is married to Ivory Rogers, who is popularly known as Fat. They married in late December of 2017 and today have two daughters whose names are Ivory and Sage.
Tobe Nwigwe Net Worth
As of 2022, Tobe Nwigwe's personal wealth is estimated to be around $500,000. Tobe has established a huge following and has been able to start his merchandise line along with his main non-profit work.
Tobe Nwigwe News
Afropunk 2023 day 1 pics (Flying Lotus, Vince Staples, Tobe Nwigwe, more)  Brooklyn Vegan

Madden NFL 24 Soundtrack Features Lecrae, Tobe Nwigwe  Movieguide

Life Listens: New music from XG, Greta Van Fleet, Georgia, Tobe Nwigwe, Kevin Mathews  The Straits Times