Tim Stokely Net Worth: How Rich is the CEO of OnlyFans Actually?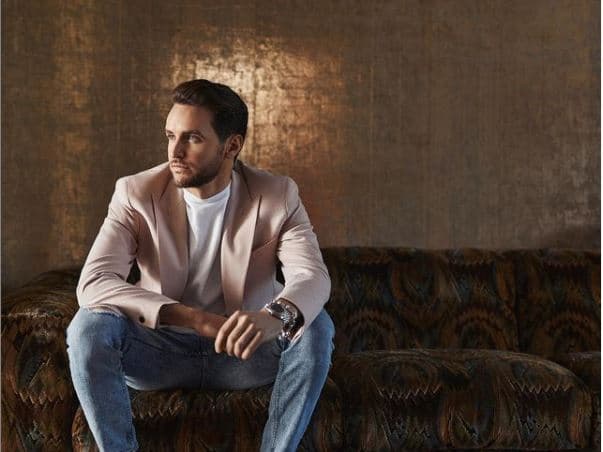 Tim Stokely is a British tech entrepreneur who is best known for being the founder and current CEO of the platform called OnlyFans which has become a billion-dollar company. Stokely has been involved in several entrepreneurial ventures but it was OnlyFans which has been his most successful venture after originally launching in 2016. As of 2022, Tim Stokely net worth is estimated to be around $150 million.
| | |
| --- | --- |
| Full Name | Tim Stokely |
| Birth Date | July of 1983 |
| Birth Place | Harlow, Essex, United Kingdom |
| Profession | Tech Entrepreneur |
| Relationship Status | N/A |
| Net Worth | $150 million |
Early Life
Tim Stokely grew up alongside his three siblings. His father's name is Guy Stokely who has been very successful in finance having previously worked as a Barclays Investment Banker. After completing his high school studies, Tim went to Anglia Ruskin University where he graduated with a degree in Property and Surveying.
Tim had an interest in entrepreneurship from a very young age which was seen since his days in school. During that time, he came up with the simple idea of getting orders from a fish & chips shop and then would sell the food to his friends by taking a margin.
Tim Stokely Net Worth and Career
View this post on Instagram
Tim had been working on several ideas related to the adult industry by creating internet platforms. Some of his ventures included GlamGirls as well as Customs4U. However, he would decide to start OnlyFans in 2016 with the help of a small loan from his father.
His father had mentioned that this would be the last loan that he'd give to Tim and so he made full use of it by making sure he didn't make the same mistakes as in his earlier ventures. Tim had already got an idea of what would work best through his previous ventures which led to him building some unique features in OnlyFans such as a referral system for the fans. Over time, this internet platform started to catch on among people.
There are already more than 2 million creators on the platform today which shows its huge popularity. However, his venture has been criticized by some for being known for its sexually explicit content. The payment partners that he currently works with are starting to have problems with this and as a result, Tim's OnlyFans has updated its policies on banning sexually explicit images and video.
Tim may need to pivot his plan for OnlyFans but that might be challenging considering a big majority of the platform's success has been because of the sexually explicit images and videos that the creator posts.
Personal Life
Tim has kept his relationship status and so it is not clear whether he is in a relationship or still single. However, Tim's life is shown in his social media platforms where it seems he is living a life of luxury. He lives in a place called Hertfordshire in a mansion that is reportedly worth $3.4 million.
He is also seen partying in some of the most lavish bars and clubs. Furthermore, according to his Linkedin profile, Tim is also a big fan of the New England Patriots and also loves to watch the matches of West Ham United.
Tim Stokely Net Worth
As of 2022, Tim Stokely has an estimated net worth of $150 million. OnlyFans charges a monthly subscription to fans for the content of their favorite creators. In this process, the company takes a cut of 20% from the creators. This is how Tim has built a huge empire by monetizing the content of the creators directly through subscriptions.
His huge net worth is no surprise considering OnlyFans has done more than $1 billion in revenue and is growing at a rapid scale.
Tim Stokely News
OnlyFans' Ukrainian-born boss Leonid Radvinsky banks £267m from site  The Telegraph

Meet Amrapali Gan, Mumbai-born 37-year-old CEO of billion dollar company in US  DNA India