Nirav Tolia Net Worth: How Rich is the Founder of Nextdoor Actually?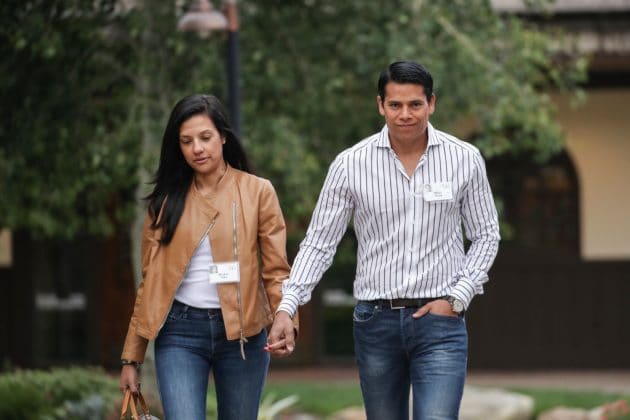 Nirav Tolia is an Indian-American entrepreneur who is best known as the founder of a company called Nextdoor. Before this, he had founded the company called Epinions as well as Fanbase. As of 2022, Nirav Tolia net worth is estimated to be around $50 million.
| | |
| --- | --- |
| Full Name | Nirav Tolia |
| Birth Date | 1973 |
| Birth Place | Texas |
| Profession | Entrepreneur |
| Relationship Status | Married |
| Net Worth | $50 million |
Early Life
Nirav's parents are both from India. They came to America as Immigrants and decided to settle in Texas. They were even among the earliest Indian physicians of the state. In those early years, he was part of the community called Odessa which was a small city as well as the Indian-American community that was present there.
After completing his high school education, Nirav went to Stanford. It was here that he first got access to technology as even before the internet was common, he had a high-speed connection right in his dorm room. This would be the seed through which he would later create his own company since it was in this early time of the internet that he got familiar with Usenet.
Through Usenet, he was able to use something that can be related to the Facebook groups that are common today.
Nirav Tolia Net Worth and Career
View this post on Instagram
During his time at Stanford, he was also part of the cappella singing group where he started to become a performer. This became a fun activity for him and since they were needing a business manager, Nirav got the chance to manage the group. This was his first business experience and it was successful too as he helped to increase their revenues.
The group even went on to win the Grammy of Collegiate A Cappella was a great achievement that boosted his own confidence as well. It was also during this time that he met the founders of Yahoo! Since they were looking for employees at the time, Nirav became a good fit even with his lack of relevant experience.
He entered the company very early and was the eighth employee there. He continued to work in the company as it scaled to more than 10,000 employees with Yahoo becoming one of the most recognized brands of the time. Nirav had a love for the process of creating something out of absolutely nothing.
This is why he decided to explore his own ideas. Among his early initiations was a group he created called Round Zero which was an entire community of entrepreneurs. This was a big success.
He then went on to create a company called Epinions during the dot-com era that was unfolding at the time. The platform was basically meant for electronic opinions through user-generated content. The business had some hard times when the dot-com bust occurred with him having to go through the tough process of laying off employees.
However, the business was able to make a comeback after it went public with eBay buying the company a year later for a whopping sum of $620 million.
Personal Life
Nirav is married to his wife Megha. Together they have three children together. Since both of them were in highly demanding jobs, they had a deep discussion on their careers. Looking at their careers they felt that if they continued working like this, they would not be able to experience their kids grow up at all.
Thus, this is when the couple made the bold decision to take a year-long sabbatical to Florence and enjoy much-needed time with their kids.
Nirav Tolia Net Worth
As of 2022, Nirav Tolia has an estimated net worth of $50 million. The majority of his earnings comes from the company 'Nextdoor'.
Nirav Tolia News
Dallas Power Couples: Inside the Lives of the Region's Top Dynamic Duos  D Magazine

The Last Word: Nirav Tolia on Going from Yahoo! Employee No. 84 to Founding His Own Game-Changing Companies  dallasinnovates.com

Meet the Dallas 500: Megha Tolia – D CEO Magazine  D Magazine