Terri Irwin Net Worth: How Rich is Steve Irwin's Wife Actually?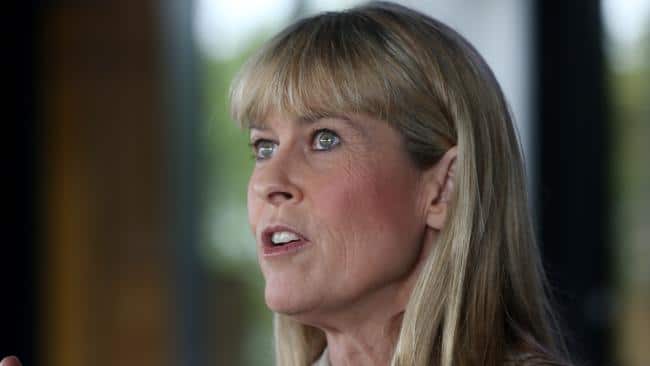 Terri Irwin is an American-Australian naturalist, author, and TV personality. She is better known as the wife of a late wildlife expert, Steve Irwin, who was nicknamed The Crocodile Hunter. After Steve's death in 2006, she is looking after the Australia Zoo, which is located in Beerwah, Queensland. As of 2022, Terri Irwin net worth is estimated to be roughly $10 million.
| | |
| --- | --- |
| Full Name | Terri Raines Irwin |
| Birth Date | July 20, 1964 |
| Birth Place | Eugene, Oregon, United States |
| Profession | Naturalist, Author |
| Husband | Steve Irwin |
| Net Worth | $10 million |
Early life
Terri Irwin was born on the 20th of July, 1964 in Eugene, Oregon, United States. She was born as the youngest daughter of Clarence and Judy Raines. Her parents were also an environmentalist. In her childhood days, she enjoyed her life as a free-range kid, who would go on a hike up at Spencer Butte, and spent time with friends bicycling around Alton Baker Park.
Terri Irwin Net Worth & Career
Terri started developing an interest in saving and rehabilitating wild animals since she was a small kid. Her father used to take injured animals to their house, and they used to heal their wound. Her interest in caring for animals later turned into her life goal, and since she opened a rehabilitation facility named Cougar Country in 1986. Each year, she was taking care of 300 animals.
Irwin later went on to become a veterinary technician in 1989 and started serving at an emergency veterinary hospital. Terri was quite busy in her life as she was also helping her dad run his business, and at the same time, she was looking after rehabilitation and vet hospital. In 1991, she got to meet Steve Irwin while making a visit to wildlife rehabilitation facilities.
Terri settled down in Australia after she married Steve leaving her Cougar County project behind in U. S. Along with Steve, she released a feature movie "The Crocodile Hunter: Collision Course" in 2002. In September 2006, she announced that the Australian memorial service would be open to the public. She also appealed to people that anyone who wishes to attend should donate some amount to Irwin's Wildlife Warrior's fund.
Terry appeared in an interview on September 27, 2006, on Channel 9, where she said that she'll make Australia Zoo bigger. Steve's father Bob Irwin resigned from Australia Zoo on March 2, 2008. At that time, a debt collection agency had sued the zoo for $2.5 million. However, the court later dismissed the lawsuit.
Terri was handed over the only video footage that led to Steve's death on January 3, 2007. However, she had never watched the video herself, and she had neither made the video available to the public. In an interview with Access Hollywood on January 11, 2007, Terri revealed that she has destroyed all video footage. Terri has penned two books; The Crocodile Hunter: The Incredible Life and Adventures of Steve and Terri Irwin", and "My Steve".
Terri Irwin Personal Life
Terri Irwin married Steve Irwin in 1992 in her home state of Oregon. She has two kids with him; Bindi and Robert Irwin. Steve died on September 4, 2006, from a heart injures from a short-tail stingray barb while trekking in Cradle Mountain. He was reportedly filming an underground documentary near Port Douglas in Queensland. Terri received Australian citizenship on 15th November 2009.
Terri Irwin Net Worth
As of 2022, Terri Irwin's net worth is estimated to be somewhere around $10 million. She signed 3-year research program to support the Marine Mammal Institute, where she founded two $250,000 research projects on humpback whales. Terri was awarded a Queensland Telstra Business Women's Award in 2007.
Terri Irwin News
Bindi Irwin's Daughter Grace Is a Beam of Sunshine in an Adorable New Photo with Her 'Bunny'  SheKnows

This Resurfaced Video of Steve Irwin in Dad Mode Is Bringing All the Feels  SheKnows

Terri Irwin's horrifying find inside washing is the stuff of nightmares  Kidspot