Tasha K Net Worth: How Rich is the YouTube Star Actually in 2022?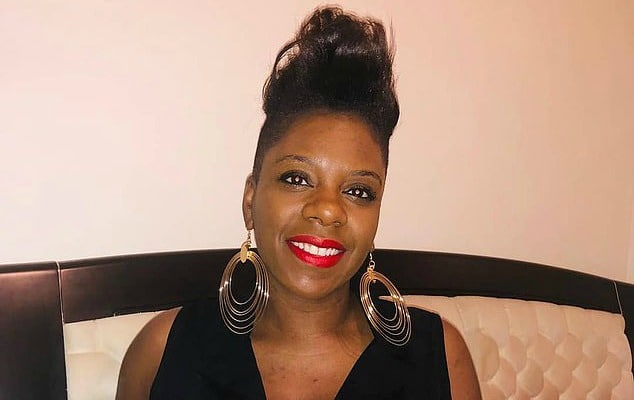 LaTasha Kebe, better known as Tasha K is an American YouTube star and social media personality. She is best known for her YouTube channel, 'UnWine with Tasha K' where she currently has 1 million subscribers. As of 2022, Tasha K net worth is estimated to be around $1.5 million.
| | |
| --- | --- |
| Full Name | LaTasha Transrina Kebe |
| Birth Date | March 10, 1982 |
| Birth Place | Panama City, Florida |
| Profession | YouTube Star |
| Husband | Cheickna H Kebe |
| Net Worth | $1.5 million |
Early life
Tasha K's real name is LaTasha Transrina Kebe and was born on March 10, 1982, in Panama City, Florida. There is not enough detail available on her early life, parents, and academic background. But it is known that after growing up in Panama City, she later moved to Atlanta, Georgia.
Tasha K Net Worth & Career
Tasha K was known to people after she started making entertaining videos on YouTube. She created her YouTube channel on August 6, 2015, and to date, she has made a lot of videos and gathered over 192 million views. Tasha has recently uploaded a video on her YouTube channel, which has the title "Tasha K. celebrates a Single Mom. (ScentBird Sponsored)". The video has garnered over 28K views in just fours hours.
Tasha has earned massive recognition through her news web series and pop culture discussion videos. Most of her videos are loved by fans, and some of her videos have trapped her into controversy. In March 2019, she was sued by the rapper, Cardi B for allegedly making harassing and degrading remarks about her on YouTube. Cardi B has apparently won a libel case against Tasha K and won $1.25 million in damages on Monday, January 24, 2022.
The federal jury decided to award Cardi B a whopping $1.25 million after they found Tasha liable for invasion of privacy and intentional infliction of emotional distress. Back in March 2019, Cardi accused Tasha of making malicious claims against her. Tasha claimed Cardi as a prostitute who cheated on her husband. She further revealed that Cardi used cocaine, contracted herpes and HPV. Cardi alleged that Tasha started making degrading remarks on her in April 2018, through sharing a video on her YouTube channel.
In her first video, she claimed that Cardi B's pregnancy with her daughter, Kulture could result in a child born with special needs. After coming to know that, Cardi testified on January 13 and claimed she became extremely suicidal over Tasha's allegedly false claims about her. On the other hand, Tasha attempted to file her own lawsuit denying any wrongdoing against Cardi. Tasha filed a lawsuit against the rapper for intentional infliction of emotional distress, accusing the rapper that she had tried to publicly trash her on the internet.
Tasha started getting death threats within a short time of filing a lawsuit against Cardi B. Even though Tasha filed a lawsuit, the Judge, William M. Ray II dismissed her allegations in July. Recently, after the jury passed the verdict, Tasha went on to share a couple of posts on Instagram. She wrote in her first post "My husband, attorneys & I fought really hard. I want to thank them for their long hours and sleepless nights. Winos, it's only up from here. See y'all all in a few days. Back to work." According to the report, further proceedings will start on January 25, 2022, which will decide if Tasha owes Cardi B more in damages.
Personal Life
View this post on Instagram
Tasha K has been married to her husband Cheickna H Kebe for over 14 years. She met Cheickna for the first time in 2006 while working at a restaurant called Houston's. After a few dates, Cheickna made a plan to propose to her. But, unfortunately, Tasha was arrested by the police officer while she and Cheickna were driving on the way to the restaurant. Tasha's driving license had already been suspended with no insurance and no registration. Tasha was proposed by Cheickna the day after she was arrested.
It has been more than 14 years now, and still, they are sharing the same love and affection towards each other. Together they share three kids two daughters, Tantou, Lamine, and a son. Cheickna was accused of cheating on Tasha by a YouTuber named Rah Ali in November 2020. Tasha confronted the allegation by making a video on her channel in November 2021, which has the title "Exclusive, Rah Ali Creates Fake Cheating Story on Tasha K's Husband".
Tasha K Net Worth
As of 2022, Tasha K's personal wealth is estimated to be around $1.5 million. She has gathered a considerable amount through her videos on YouTube. Her estimated annual earning from YouTube is reported to be around $300 thousand.