Syesha Mercado Net Worth: How Rich is the Singer Actually?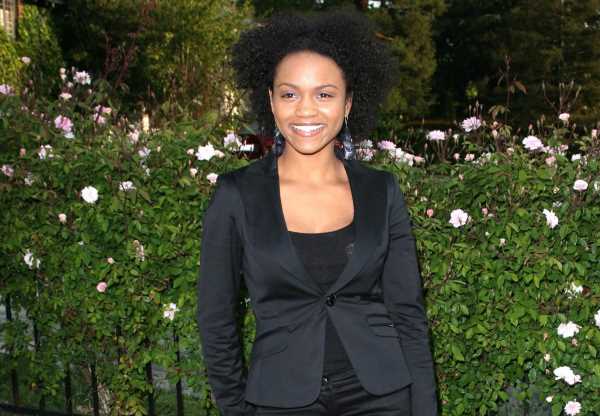 Syesha Raquel Mercado is an American singer, songwriter, and actress. Mercado is best known by her fans for appearing in the seventh season of American Idol where she managed to finish in the second runners up position. She is the winner of the Florida Super Singer and has also been involved in acting through being in the lead role for Deena Jones. As of 2022, Syesha Mercado net worth is estimated to be around $500,000.
| | |
| --- | --- |
| Full Name | Syesha Raquel Mercado |
| Birth Date | January 2, 1987 |
| Birth Place | Bridgeport, Connecticut |
| Profession | Singer, Songwriter, and Actress |
| Relationship Status | Married |
| Net Worth | $500,000 |
Early Life
Mercado grew up in Connecticut where her mother was a backup singer for Motown. The reason for her unique look is because her mother is of African-American descent while her father is originally from Puerto Rico.
She studied at Booker High School where her studies were focused on arts and theater because of which she also got to be involved in several productions from a young age.
When she was only nine years of age, Mercado had signed a contract with Take Stock in Children which was a scholarship program that helped her to be prepared to afford higher education and pursue her dream. Mercado did exactly this as she went to the Florida International University in Miami and majored in theatre after graduating from Booker High School.
Syesha Mercado Net Worth and Career
Mercado was part of the play called Seussical the Musical where she was also awarded Best Supporting Actress for her role during the 2005 South Eastern Theatre Conference. She was also part of the talent show that aired on ABC called The One: Making a Music Star the very next year but wasn't able to have much success on the show.
Yet, her fortunes would change when she decided to audition in the seventh season of the American Idol. All three judges were impressed by her performance in the audition. Mercado gained a lot of fans through the show by ending up as the only female in the final three of the competition. Mercado has considered personalities such as Alicia Keys, Zap Mama, and Aretha Franklin as being influential figures for her career.
This led her to be part of the American Idols LIVE! Tour 2008. Since then, Mercado has performed for several important shows including during major sporting events such as the Oakland Athletics and the Los Angeles Angels of Anaheim. She is working on an album right now. Yet, throughout her career, Mercado has also been involved with acting with her background being in this field.
Some of her involvements include being part of the film called Dreams in 2011 where she played the role of a character named Mia. She has also been part of the national tour of Dreamgirls where she played the role of the lead character named Deena Jones.
Other than that, she has also been part of Once on This Island where she played the role of a character named Ti Moune with the play starting in 2012. Among her highlights include being part of the Broadway musical called Book of Mormon in the role of Nabulungi.
Personal Life
Syesha Mercado is married to Tyron Deener who is an educator as well as a youth service professional. Mercado's personal life has attracted a lot of eyeballs in recent times with her infant son being taken away from her by authorities and Mercado releasing videos pleading fans to help her. Her son is currently in foster care as she failed to bring the child in for a check-up.
Syesha Mercado Net Worth
As of 2022, Syesha Mercado has an estimated net worth of $500,000. Her involvement in music and movies have contributed to her net worth.
Syesha Mercado News
Syesha Celebration Day celebrates Sarasota's American Idol star  WWSB

'American Idol' star Syesha Mercado re-emerges after custody battle  Sarasota Herald-Tribune