Steve Banerjee Net Worth: How Rich was the founder of Chippendales?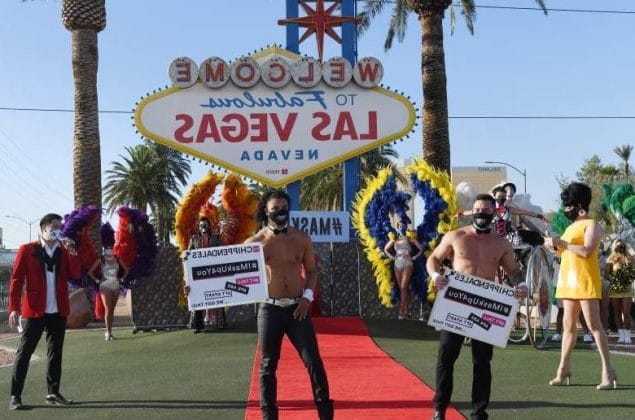 Somen "Steve" Banerjee was an Indian American entrepreneur. He is best known as the founder of the male strip dance group called Chippendales. However, his life would take many dramatic turns that included the murder of his own partners and later on, his suicide. Steve Banerjee net worth is not known and is under review.
| | |
| --- | --- |
| Full Name | Somen "Steve" Banerjee |
| Birth Date | October 8, 1946 |
| Birth Place | Mumbai, India |
| Profession | Entrepreneur |
| Relationship Status | N/A |
| Net Worth | Under Review |
Early Life
Somen Banerjee was born in Mumbai, India on October 8, 1946. Nothing more is known about his early life, education, and family details.
Steve Banerjee Net Worth and Career
At the early stages of his career, Steve decided to start a Mobil gas station which he operated for several years. At that time, he was also involved in starting a backgammon club which would later fail. Yet, he had accumulated some capital and decided to buy a club in Los Angeles called Destiny II which was close to bankruptcy.
He decided to it into a nightclub which was had a unique feature of including female mud wrestling and a Female Exotic Dancing Night. But later on, Steve decided to adopt an idea that was very new at the time.
Instead of having female dancers and strippers, Steve thought about introducing the idea of having male stripper dance groups which catered to the female audience. This idea was initially thought to not work as it was hard to recruit male dancers as they were concerned with what it might do to their reputation and image if they became part of it.
However, over time, the idea caught on and more females started to take part in the show. In order to train the male dancers, he decided to partner with Nick De Noia who was an award winning producer.
Personal Life
The idea of Chippendales was growing into a household name in the nightclub business. But as the business started to grow more and more in popularity, Steve started to view Nick more as a rival and saw him as a threat to the empire that he was building.
This is when Steve did the unthinkable by deciding to hire a hitman to kill Nick. Nick was killed with it later being found out that he had made the plot to kill some of the choreographers and dancers as well who he saw as a threat.
He would later convicted of several crimes including plotting murder. As a result, he was sentenced to a long period in jail. Many knew that Steve was very depressed upon hearing this but few knew the extent of it as he decided to commit suicide on October 23, 1994.
He was married to Irene Banerjee but she divorced him the same year that he had committed suicide. Since then, the story of Steve Banarjee has been portrayed multiple times in the media including in the film called The Chippendales Murder which was released in 2000.
Steve Banerjee Net Worth
As of 2022, Steve Banerjee's net worth is still under review. Chippendales was a pioneering idea where Steve was the first to start such a service. During it's peak popularity while he was in charge, they were selling a million copies of their calendars annually.
Furthermore, they were making a profit of $25,000 every week through this business that led to the business being able to do more than $8 million in revenue. However, his later downfall would result in the business dramatically shrinking it's revenues with Steve's portion of the revenues dropping tremendously too and eventually leading to zero after his jail sentencing.
Steve Banerjee News
Welcome to Chippendales Season 2 Release Date Rumors: Is It Coming Out?  ComingSoon.net

The hapless hitman who was hired to assassinate two Chippendales in UK  Daily Mail

Who is Steve Banerjee? How creator of the Chippendales became embroiled in brutal MURDER plot  Daily Mail