Emma Grede Net Worth: How Rich is the CEO of 'Good American'?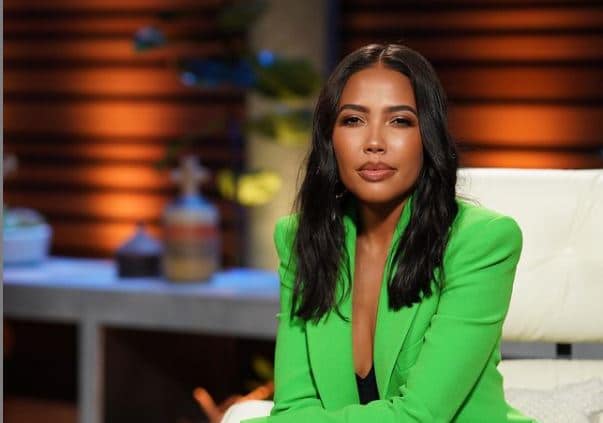 Emma Grede is an American businesswoman who is the co-founder of the fashion brand focused on denim clothing called Good American along with partners such as the celebrity Khloe Kardashian. As of 2022, Emma Grede net worth is estimated to be around $5 million.
| | |
| --- | --- |
| Full Name | Emma Grede |
| Birth Date | 1982 |
| Birth Place | London, United Kingdom |
| Profession | Businesswoman |
| Relationship Status | Married |
| Net Worth | $5 million |
Early Life
Emma Grede came from humble beginnings as she was raised by a single mother in a working-class family alongside three of her sisters. From a young age, one of her core interests was in fashion. As a result, she became part of the London College of Fashion from where she graduated in 2001.
Emma Grede Net Worth and Career
View this post on Instagram
Right after her graduation from college, Grede started to work for a company called Inca Productions which worked on event production in Europe in the fashion niche. During her time there, she looked after the endorsement and sponsorship aspect and as a result, got a lot of exposure in working with high-end fashion brands.
After working for Inca Productions for a couple of years, Grede became the Managing Director of ITB which had partners such as Independent Talent Group and Saturday Group. Continuing on her work on the entertainment industry, Grede helped the company in making several leaps and led to working with clients such as H&M as well as Calvin Klein.
After working for others for several years and helping them to reach new heights, Grede decided to venture out something of her own as by this time she had accumulated a good amount of capital as well. This led to her becoming the co-founder of a company called Good American alongside Khloe Kardashian.
Her years of experience working with various brands and celebrities made her realize that having a well-known celebrity as a key part of the brand could help it grow it's business a lot more significantly. Good American focused on celebrating all women of all bodies and launching their denim clothing which could be worn by women of any body types.
The launch in itself was a huge success as they were able to do more than $1 million in sales that day itself in 2016. Furthermore, she is also associated with Kim Kardashian as she is a founding partner of SKIMS which is a brand which is focused on the next generation of underwear, loungewear and shapewear.
Both of these businesses have been thriving through influencer marketing. Furthermore, Grede has also built a business called Safely which is a plant-powered cleaning brand. She is now all set to appear as a guest Shark in the popular idea pitching reality show called Shark Tank where she will make history by becoming the first black woman investor in the history of the show.
Personal Life
Emma Grede is married to Jens Grede who is also an entrepreneur originally from Sweden. The couple have two children together and currently live in Los Angeles.
Born and raised in London, Grede currently lives in Los Angeles and is married to Swedish entrepreneur Jens Grede; together they have two children.
Emma Grede Net Worth
As of 2022, Emma Grede has an estimated net worth of $5 million. Having started from very humble beginnings, Grede has been able to accumulate a huge fortune over the years through her shrewd business moves working together with well-known celebrities.
Now with Emma set to make series of investments in different companies through Shark Tank, it is expected that her net worth might rise even more in the near future.
Emma Grede News
Good American CEO Emma Grede Signs With WME (EXCLUSIVE)  Variety