Sondra Theodore Net Worth: How Rich is Sondra Theodore in 2022?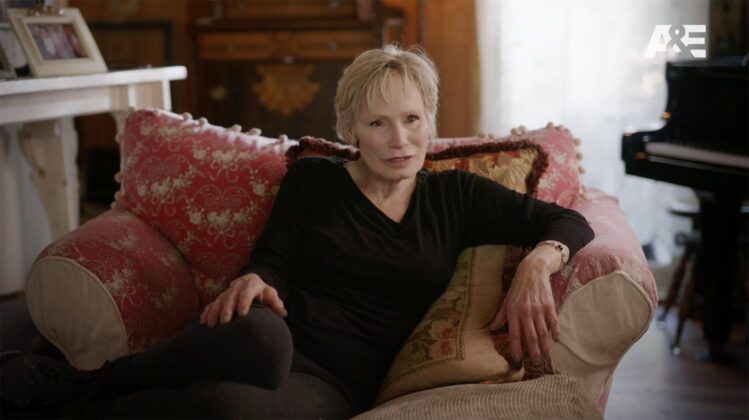 Sondra Theodore is an American model and actress, best known for being one of the former girlfriends of Playboy founder, Hugh Hefner. Sondra was featured as Playmate of the Month for the Playboy Magazine's July 1977 issue. As of 2022, Sondra Theodore net worth is estimated to be around $2 million.
| | |
| --- | --- |
| Full Name | Sondra Jo Theodore |
| Birth Date | December 12, 1956 |
| Birth Place | San Bernardino, California |
| Profession | Model, actress |
| Ex-boyfriend | Hugh Hefner |
| Net Worth | $2 million |
Early life
Sondra Theodore was born on December 12, 1956, in San Bernardino, California. There is not enough detail available on her past life, parents, and academic background. However, her Linkedin profile reveals that she studied drama and dramatics/Theatre Arts, General at California State University-San Bernardino.
She was interested in acting and modeling from the beginning days of her life. After reaching 17 years of age, she portrayed the lead role in the theatre musical production of Cinderella in the year 1974. After a year in 1975, she represented her native city in honor of the United States Bicentennial as Miss Bicentennial.
Sondra reportedly studied for one year at college and moved to West to Los Angeles in July 1976. She headed to Los Angeles to pursue a career as an actress. Sondra has worked as a Sunday school teacher for a brief time. In July 1977, she was chosen to feature on Playboy magazine as Playmate of the Month.
Sondra Theodore Net Worth & Career
Sondra was known to people after she became the girlfriend of Hugh Hefner. She lived alongside Hefner at the Playboy Mansion for several years. Theodore has also appeared alongside Hefner on the famous Playboy pinball machine. At that time, she sang with the singing playmates. Theodore stayed at the Playboy Mansion as Hefner's girlfriend for 5 years during the late 70s to early 80s.
Theodore has unfolded many dark secrets about Playboy's late founder, Hugh Hefner on A&E's new docuseries "Secrets of Playboy". The docuseries started premiering on January 24, 2022. In the sneak peek of the docuseries, she accuses Hefner of recording her and other women in the bedroom. Sondra claimed that Hefner groomed her when she was 19, and he actually groomed her as a young adult. She met Hefner at a party where she was chosen to be his girlfriend. During the time she was dating Hefner, he used to make her bring other women into their beds.
In the episode of the Secrets of Playboy docuseries, she claimed that Hefner had told her that he would start a family with her which didn't happen in real. Sondra described Hefner as a man obsessed with sex, who couldn't get enough of it and it wasn't ever enough for him. Hefner used to get bored easily. Theodore also revealed that Hefner was obsessed with Charles Manson. In fact when she started dating him in the late 70s, then he was overly obsessed and fascinated with Charles Manson.
Sondra has described the sexual culture at the Playboy mansion as a circus as she was forced to recruit other women for group sex with Hefner. She further revealed in the docuseries that she had caught Hefner having sex with her dog. At one point, she was walking her dog in the mansion, and Hefner started doing weird activities with the dog. Since that time, she never left her dog alone with Hefner.
Personal Life
Sondra Theodore's present relationship status is unknown. She must have moved on with her past relationship with Hugh Hefner. Though we have not got an insight into detail on her current relationship status. However, Sondra seems to have shared a few posts about her son on her official Instagram account, revamped4you.
On August 11, 2020, she shared a post giving detail about her son and his girlfriend. By looking at the Instagram post, her son is all grown up and seems to have settled down in his life.
Sondra Theodore Net Worth
As of 2022, Sondra Theodore's net worth is estimated to be around $2 million. Theodore might have collected the huge net worth from her modeling profession and from being the former girlfriend of Hugh Hefner. She currently owns and working as a head artist at Revamped by Theodore.
Sondra Theodore News
An error has occurred, which probably means the feed is down. Try again later.