Shonda Rhimes Net Worth: How Rich Is the Grey's Anatomy Creator in 2022?
Rhimes is an American television producer, screenwriter, and author who is best known for being the creator of ABC's Grey's Anatomy. Shonda Rhimes' net worth is estimated at $140 million as of 2022.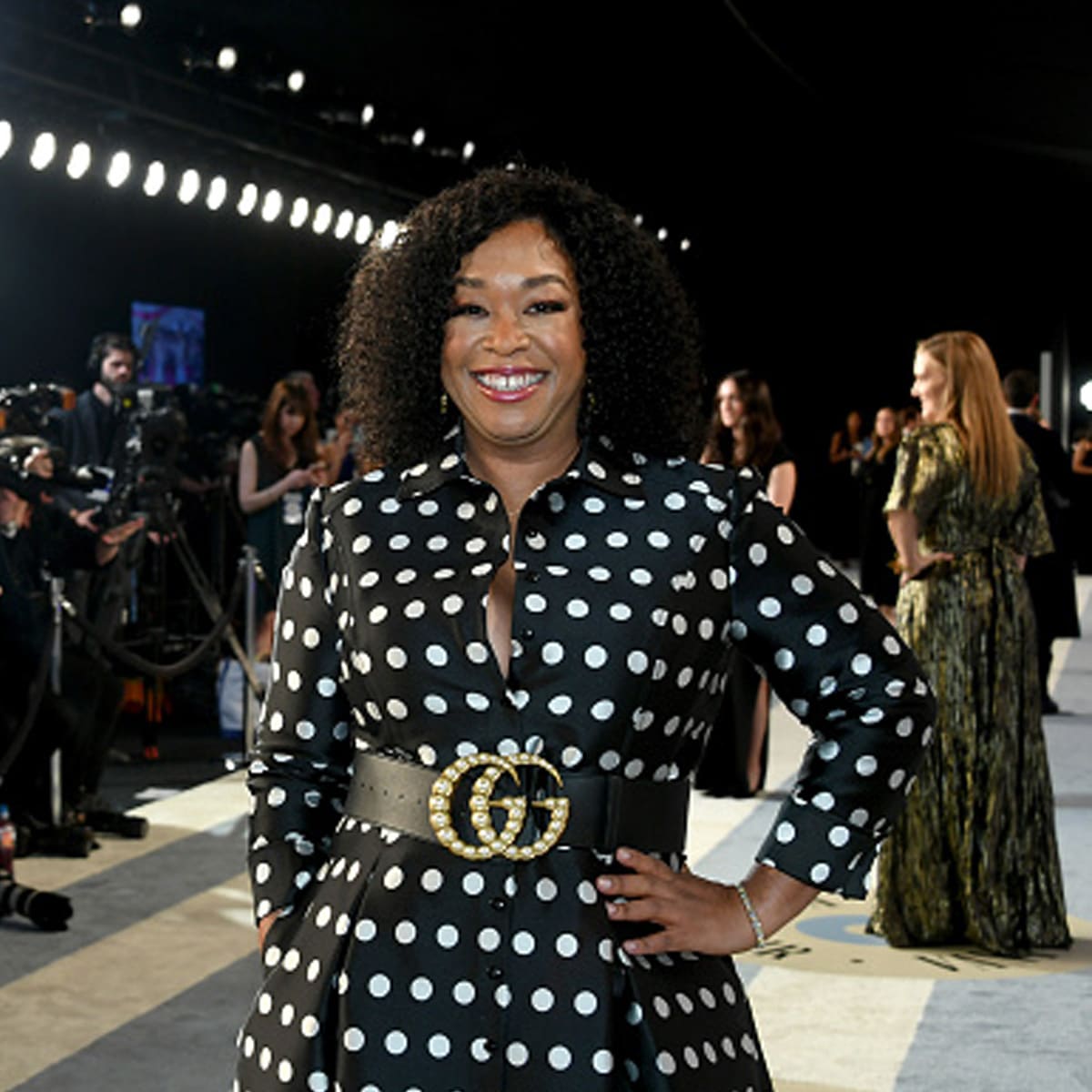 Ealy Life
| | |
| --- | --- |
| Full Name | Shonda Lynn Rhimes |
| Birth Date / Age | January 13, 1970 / 52 Years Old |
| Birth Place | Chicago, Illinois, USA |
| Source of Wealth | Television Production / Creation |
| Relationship Status | Single |
| Height | 5 ft. 6 in. / 167.6 cm. |
| Net Worth | $140 Million |
Shonda Lynn Rhimes was born in January of 1970 in Chicago, Illinois to parents Ilee and Vera (née Cain). Her father worked as a university administrator, while her mother was a professor at a college.
Impressively, her mother earned a Ph.D. in educational administration while raising six children. All the while, her father became chief information officer (CIO) at the University of Southern California. A job he'd hold until 2013.
Rhimes has two older brothers and three older sisters, but their names have not been disclosed. She attended Marian Catholic High School while volunteering at a local hospital.
Moreover, in 1991, she earned her bachelor's degree in English and film studies at Dartmouth College. While there, she joined the Black Underground Theater Association.
Afterward, Rhimes relocated to the west coast where she enrolled at the University of Southern California (USC). She obtained a Master of Fine Arts degree from the USC School of Cinematic Arts.
Also, Shonda earned the Gary Rosenberg Writing Fellowship for graduating at the top of her class. From there, she began screenwriting in Hollywood.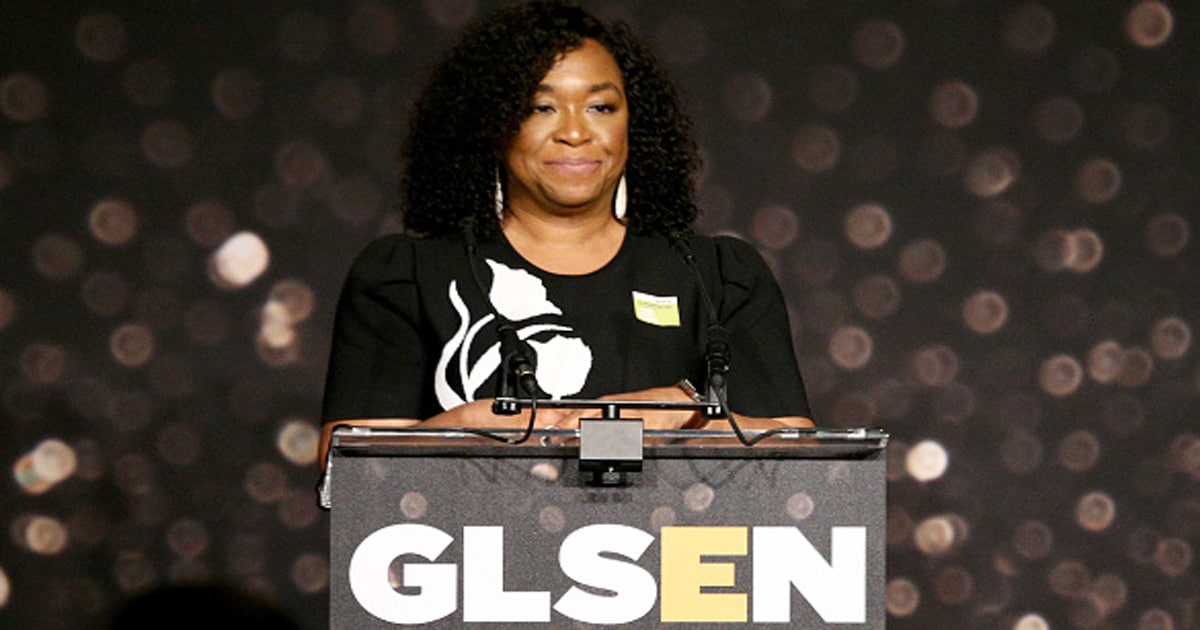 Shonda Rhimes Net Worth and Career
Rhimes' first breakthrough came in 1999 when New Line Cinemas purchased one of her feature scripts. She then co-wrote the HBO movie Introducing Dorothy Dandridge starring Halle Berry.
Two years later, she wrote the Britney Spears starring movie Crossroads, which grossed $60 million worldwide. After a few more small gigs, Rhimes developed the pilot for the smash hit medical drama series Grey's Anatomy.
In total, Rhimes worked on 11 seasons of the ABC show, consistently writing episodes. On top of that, the episodes she wrote in seasons 2, 3, 5, 7, 8, and 11 turned out the be the most viewed episodes of those seasons.
It was reported by Forbes that at one time ABC was paying Rhimes $10 million per year after signing a four-year deal around 2010.
In May 2011, ABC ordered Rhimes' pilot script Scandal to series. The show ran for seven seasons and Shonda is credited as the creator as well as an executive producer.
In 2017, Rhimes signed an outrageous deal with Netflix. The producer inked a five-year contract worth at least $150 million with the streaming service. Actually, she made history as one of the first showrunners to sign an exclusive deal with Netflix.
Notably, Rhimes owns and runs her Shondaland production company. Series that they have produced include Grey's Anatomy, Scandal, How to Get Away with Murder, Station 19, along with several others.
Personal Life
Despite having never been married or in many serious relationships, Rhimes has three children. She adopted her daughter Harper in June 2002. Then, she adopted her second daughter by the name of Emerson in February 2012, before welcoming her third daughter via gestational surrogacy in September 2013.
As far as social media is concerned, Rhimes currently possesses 2 million Instagram followers. To accompany that, she has 1.9 million followers on her Twitter account.
Rhimes has been involved in activism throughout the years as well. In April 2017, she joined the national board of Planned Parenthood. Two years later, she joined the organization When We All Vote as a co-chair.
In addition to that, Rhimes delivered a commencement speech. While there, she received an honorary doctorate.
Lastly, the television producer lost a remarkable 117 pounds via exercise and dieting. She continues to practice good health to this day.
How Much Is Shonda Rhimes Worth?
Shonda Rhimes' net worth figure of $140 million has been amassed through decades of wildly successful work within the television industry. Immensely popular shows like Grey's Anatomy and Scandal made Rhimes a hot commodity, leading to her deals with networks and of course Netflix.
Shonda Rhimes