Sharrieff Shah Net Worth: How Rich is Jen Shah's Husband?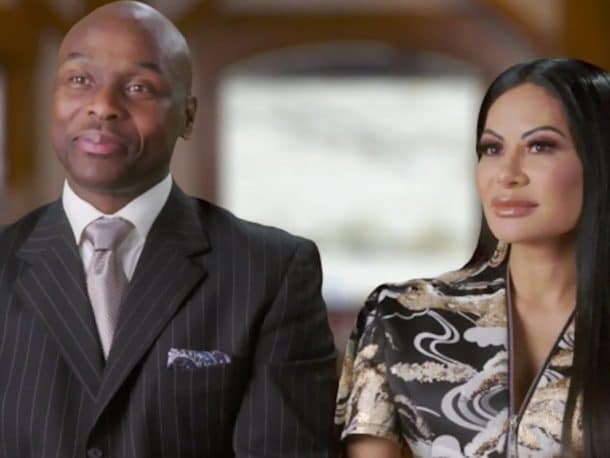 Sharrieff Shah is an American NFL cornerback coach, who coaches at the University of Utah. He is also famous as the husband of popular television star Jen Shah. Jen is popular for her appearance on the most popular reality TV show "Real Housewives of Salt Lake City (RHOSLC). As of 2022, Sharrieff's net worth is estimated to be around $1.5 million dollars.
| | |
| --- | --- |
| Full Name | Sharrieff Shah |
| Date of Birth | January 29, 1971 |
| Born Place | Los Angeles, California, United States |
| Profession | NFL Cornerback coach |
| Wife | Jen Shah |
| Net Worth | $1.5 million |
Early life
Sharrieff Shah was born on 29th January, 1971 in Los Angeles, California. He was born to parents Naim and Ava Shah. Sharrieff considered his father as his role model and a best friend. He grew up with five siblings, 3 brothers, and 2 sisters. One of his brother, Shamon Shah changed his name to Karim Abdul_Jabbar after he was sued by NBA Legend. Karim has also played football for the teams like Cleveland Browns, Miami Dolphins and Indianapolis Colts.
Life wasn't easy for Sharrieff at an early age, as his parents got separated. He was raised by his both parents as they had a co-parenting agreement. In 1989, he shifted his place to Utah leaving behind his family members.
Sharrieff completed high school study at Susan Miller Dorsey High School. Later he joined University of Utah and finished Bachelors degree majoring in political science. He further continued his study and completed masters degree in Exercise and Sports Science in 1995. Six years later, in 2001 he completed Juris Doctorate.
Sharrieff Shah Net Worth and Career
Shah started playing football in 1990 when he moved to Utah. He was brilliant in the field. However, he had a neck injury after playing three senior seasons. Sharrieff was leading the team as captain.
The year 1991, turned out to be successful for Sharrieff as his team got victory over the tough teams like Oregon State. Utah team. His team also got qualified for WAC Indoor Track and Field Championship. In 1991for his defense skill, he was named as National Defensive Player of week by the Sports Illustrated.
Sharrieff has also been successful to spread his magic as cornerback back coach for Utah University. He is currently is his 9th season as cornerback coach. Additionally, its his 2nd year as special team coordinator for the team. Shah has been working as coach for Utah team since 2012.
Shah has coached many cornerbacks and has helped them to make entry in the big team. Few names are Jaylon Johnson, Julian Blackmon, and Javelin K Guidry. Javelin, signed free agent contract with the team New York Jets just year back in 2020.
In addition to coaching work, he has also served as practicing attorney for 12 years. He served for the Parsons, Behle & Latimer from 2001 to 2006 and then worked for Siegfried & Jensen from 2006 to 2011. He was considered as an expert in catastrophic automobile accidents and medical malpractice field.
Sharrieff Shah's Wife- Jen Shah
Sharrieff is married to Real Housewives of Salt Lake City star, Jen Shah. He met Jen for the first time in college. The couple shared story about how they met on 30 December episode. Sharrieff has two sons with his wife Jen named Omar and Sharrieff Jr.
Sharrieff Shah Net Worth
Starting 2022, Sharrieff Shah's personal fortune is estimated to be around $1.5 million. He has earned such huge amount from working as a coach at Utah. His attorney experience has also helped him to add some amount to his net worth.
Sharrieff Shah News
An error has occurred, which probably means the feed is down. Try again later.