Safaree Samuels Net Worth: How Rich is the Rapper Actually?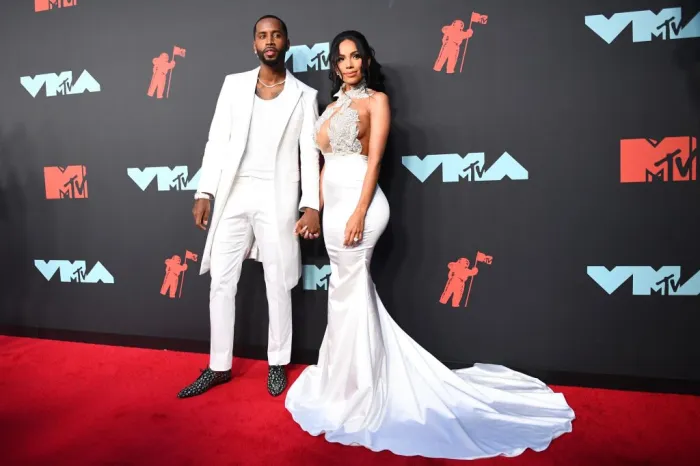 Safaree is a Jamaican-American rapper and music producer. He has worked as a co-executive producer on his ex-girlfriend Nicki Minaj's album, Pink Friday: Roman Reloaded. Safaree is also known for his appearance on the VH1 reality show, Love & Hip Hop: Hollywood. As of 2022, Safaree Samuels net worth is roughly around $3 million.
| | |
| --- | --- |
| Full Name | Safaree Lloyd Samuels |
| Birthday | July 4, 1981 |
| Birthplace | New York City, U. S. |
| Profession | Rapper, Music Producer |
| Girlfriend | Kimbella Matos |
| Net Worth | $3 million |
Early Life
Safaree was born on July 4, 1981, in Marine Park, Brooklyn. His parents immigrated from Jamaica to New York City. Safaree grew up with two sisters named Shaneequa and Samantha. For his study, he attended Midwood High School.
Safaree Samuels Net Worth & Career
View this post on Instagram
Safaree was interested in rapping from an early age. He began his musical career in the early 2000s as a part of the group, the Hoodstars. The rap group included the members, Nicki Minaj, Seven Up, and Lou$tar. Safaree and the group members recorded the entrance song for WWE Diva, Victoria titled 'Don't' Mess With". The entrance song was also featured on the compilation album, ThemeAddict: WWE The Music, Vol. 6.
Safaree became Nicki Minaj's hype man after the group disbanded and when she began her career as a solo artist. Minaj and Safaree later appeared together in a music video, Stupid Hoe in 2012. That same year, he wrote six songs for Minaj's second album, Pink Friday: Roman Reloaded. Along with her writing credential, he was also featured on the song titled Press Conference.
Safaree released his first mixtape, It Is What It Is on April 7, 2015. Then, he dropped another mixtape titled It Is What It Is, Vol. 2 on December 7, 2015. Safaree came up with his third mixtape, Read Yard Vibes in July 2016. After that, his fourth mixtape titled Fur Coat Vol. 1 was released on November 20, 2017. Safaree made his first TV show appearance as a special guest in the sketch comedy and game show, Wild 'n Out. Then, he appeared as a guest star in the reality series, K. Michelle: My Life in 2016.
Safaree was named one of the cast members of VH1's reality series, Love & Hip Hop: Hollywood in May 2016. He eventually appeared on the third season of the VH1 series that premiered in August 2016. He joined the series as a part of Nikki Minaj's love triangle storyline. Safaree was promoted to the main cast member in Season 4. In the season, he had a flirtatious relationship with Chanel.
Safaree left Hollywood in season four and joined Love & Hip Hop: New York. In season 8, he had a relationship with Dreambdoll, however, his relationship with her ended soon. Then, he was promoted to the main cast member in Season 9 where he had a flirtation with Juju. At the end of season 9, he became an antagonist after it is revealed that he was engaged to Eric Mena. Safaree has also appeared as a supporting cast member on Season 9 of Love & Hip Hop: Atlanta. After Season 9, he started appearing as the main cast member on Love & Hip Hop: Atlanta.
Personal Life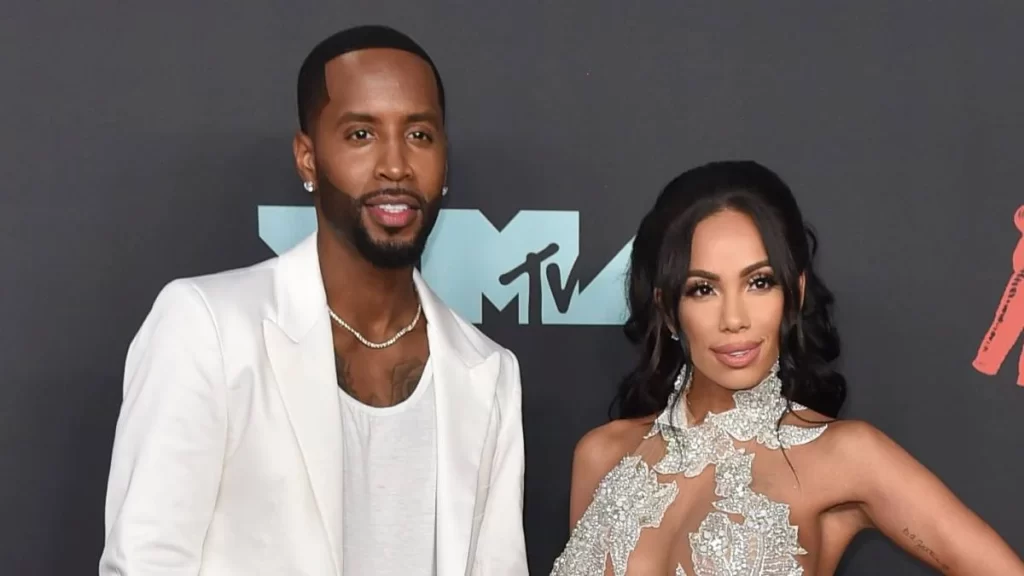 Safaree is currently dating an Instagram model, Kimbella Matos. In the past, he dated rapper, Nicki Minaj for over a decade from 2000 to 2014. After their breakup, Minaj released her third album, The Pinkprint including several tracks that were inspired by the end of their relationship. Safaree attended to sue and accused her of not giving credit to him on her album's tracks.
On Christmas Eve 2018, he was engaged to model and TV personality, Erica Mena. On October 7, 2019, they turned into a married couple. They became parents of a daughter on February 3, 2020. The pair made an announcement of their second child on May 4, 2021. Just after three weeks, it was revealed that Erica has officially filed for divorce from Safaree. He eventually announced the arrival of his second child with Mena on June 28, 2021.
Safaree's ex-wife, Erica Mena, and his current girlfriend, Kimbella locked in a back-and-forth on Instagram on June 2022. Kimbella shared a direct post to Mena on her Instagram stories. Mena also accused Kimbella of selling her body to an unnamed soccer player from New York. Mena wrote on Twitter mentioning Kimbella as a prostitute. Furthermore, she also accused the Instagram model of stalking her.
Safaree Samuels Net Worth
Safaree's net worth is estimated to be around $3 million as of 2022. He has earned a hefty amount from his music career and by appearing on VH1's reality series. Safaree and his ex-wife, Erica purchased a house worth $848,000 in Fayetteville, Georgia in July 2020. The former couple sold their house for $1.3 million in June 2022.