RZA Net Worth: How Rich is the Rapper Actually in 2022?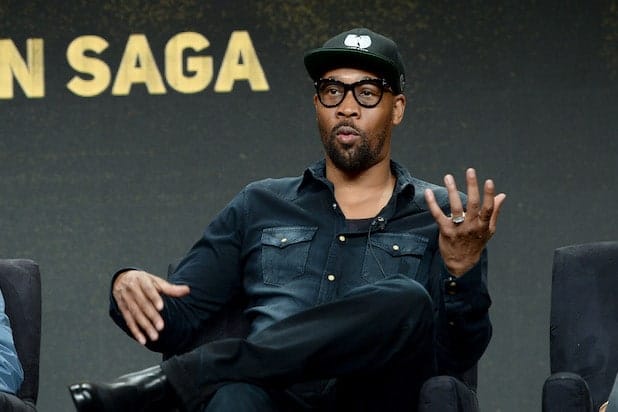 Robert Fitzgerald Diggs, better known as RZA is an American rapper, actor, and record producer. He is best known as the leader of the hip-hop group, Wu-Tang Clan. RZA has also released few solo albums and has composed scores for movies "Kill Bill: Volume 1", and 'Kill Bill: Volume 2". As of 2022, RZA net worth is estimated to be around $20 million.
| | |
| --- | --- |
| Full Name | Robert Fitzgerald Diggs |
| Birth Date | July 5, 1969 |
| Birth Place | New York City, U. S. |
| Profession | Rapper, actor, record producer |
| Wife | Talani Rabb |
| Net Worth | $20 million |
Early life
RZA was born Robert Fitzgerald Diggs on the 5th of July, 1969 in Brownsville, Brooklyn, United States. His mother was a great admirer of the Kennedy brothers, Robert and John Fitzgerald. When he was born, she named him after the Kennedy brothers as the legacy of both Robert and John.
RZA grew up with two brothers. His elder brother's name is Mitchell "Divine" Diggs, and his younger brother's name is Terrance Hamlin, who is known as a 9th Prince. RZA has spent his early days living with his uncle in North Carolina. He became fond of hip-hop music at 9 years of age. When he reached 11, he started competing in rap battles.
RZA Net Worth & Career
RZA started his music career in 1984 by forming a rap group along with his cousins, Russell Jones, and Gary Grice. The rap group was named earlier "Force of the Imperial Master", and later it was renamed "All in Together Now". In 1989, he was signed as a solo artist by the Tommy Boy Records.
In 1992, he formed a new group with his two cousins and five childhood friends. The group was named "Wu-Tang Clan", which was named after the 1983 Kung fu movie, Shaolin and Wu-Tang. Each member was made to chose a new nickname, and at that moment, he decided to choose RZA, which was given by his fans "Rza Rza Rakeem".
The rap group came up with their first song titled "Protect Ya neck" in December 1992. They introduced another member, Masta Killa to the group in 1993, and in November 1993, they released their first album titled "Enter the Wu-Tang (36 Chambers)".
He worked as a de facto leader of the group who was more responsible for producing songs. RZA was also made responsible for making a decision on who would get placed on the particular tracks. During1994-1996, he produced nearly everything the rap group released at that time.
The popular rap group, Wu-Tang released their second album titled "Wu-Tang Forever" in 1997. In the album, he gave a small number of beat-making duties to other producers. RZA started composing movie scores in 1999, and he composed scores for the first time in 1999 released movie "Ghost Dog: The Way of the Samurai". His work in the movie earned him high appreciation.
RZA has also made cameo appearances on many movies which include "Funny People", "Gospel Hill", "Ghost Dog", and "Popstar: Never Stop Never Stopping." In 2012, he directed and starred in the movie titled "The Man with the Iron Fists." RZA has last appeared as Harry Mansell Jr. in the 2021 released movie "Minions: The Rise of Gru". His upcoming products include "Blood Brothers" where he will be working as a director and writer.
RZA Personal Life
RZA has been married twice. He was first married to Eboni Mill in 2000. From his first marriage, he became a father of four kids. He separated from Elboni with divorce in 2006 and started dating Talani-Rabb. He tied the knot with his second wife in 2009. The couple is still together but, they do not share any kids to date.
At the early stage of his life, he was more involved in drug dealing and pretty crime. He was also charged with attempted murder, however, he was proven not guilty, and set free from the charge. After he was released, he called it a second chance.
RZA Net Worth
As of 2022, RZA's personal wealth is estimated to be around $20 million. He has gathered a huge amount from his professional career as a rapper, actor, and producer.
RZA News
October concert calendar: Macklemore, Wu-Tang Clan, Hozier to perform in Portland  KOIN.com

Rihanna and A$AP Rocky's Kids: Meet RZA and Riot Rose  TODAY

A$AP Rocky and Baby RZA Already Have Matching Father-Son Belts  GQ